Mike Portnoy Respects Deep Purple: "'Machine Head' Is Surely One Of The Early Prototype Metal Albums Of All Time"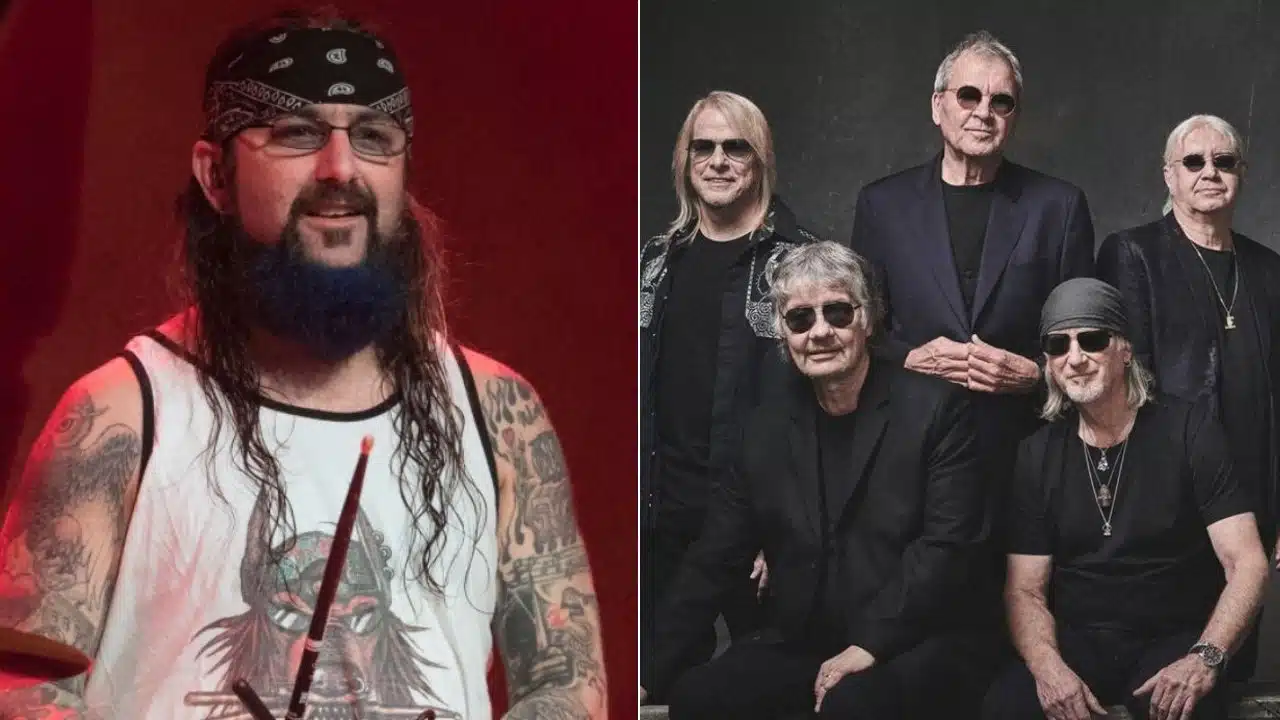 Former Dream Theater drummer Mike Portnoy sent his respects for Deep Purple and said the band's Machine Head album is his favorite album of all time.
Deep Purple is a London-based rock band formed in 1968. Regarding as one of the pioneers of modern rock and heavy metal, Deep Purple influenced numerous artists. Although they went through several line-up changes in its history and an eight-year hiatus from 1968 to 1976, their music still inspires people who play music in every genre.
Debuted in 1968 with Shades Of Deep Purple, Deep Purple has released 22 studio albums, 45 live albums, 15 video albums, 45 singles, 28 compilation albums, and much more stuff as of April 2022. 2021-released Turning To Crime is marking the band's latest release. Also, selling more than 100 million copies worldwide, Deep Purple is one of the best-selling bands ever.
The band's Machine Head is the sixth studio album of Deep Purple. Released on 25 March 1972, the band wanted to sound closer to their live shows, unlike the typical studio environment. To reach that sound, the Rolling Stones Mobile Studio is for recording. They did what they wanted and received a hugely positive review with the album, as the album became the highest-selling Deep Purple album of all time.
That album was the favorite album of Mike Portnoy, as he said during his appearance on The Prog Report. In the interview, Portnoy discussed unique albums that are turning 50 in 2022. According to Portnoy, Deep Purple's Machine Head is the greatest hard rock album of all time. He also added that the album was the band's masterpiece.
"There's some tremendous stuff from 72," Portnoy said. "Possibly two of the greatest prog albums of all time. That being said, Deep Purple's 'Machine Head' is surely one of the greatest hard rock, early prototype metal albums of all time. And this is just an absolute classic for its time.
"And I think it's Deep Purple's masterpiece. I mean, they've put out many great albums, but this is the one that I think cemented them as one of the greatest hard rock bands of all time."
Mike Portnoy Reveals The Most Famous Song Of Deep Purple
Mike then continued talking about his passion for Deep Purple. Showing off that he is the top fan of the band, Portnoy picked Smoke On The Water as the most famous song of Deep Purple. He also commented on the album's remaining songs and said they should have changed the album's name to Deep Purple's Greatest Hits.
"This album has all the classics, opens with 'Highway Star,' one of the old-time classics," Portnoy continues. "Obviously, 'Smoke on the Water,' is one of the most iconic guitar riffs of all time, and probably Deep Purple's most famous song of all time.
"But then it's got 'Lazy' and 'Space Truckin',' 'Maybe I'm a Leo.' It's one of those albums where top to bottom… You could rename this album 'Deep Purple's Greatest Hits.' A lot of their live album 'Made in Japan' was off of this tour."
"So, actually, when I picked a Purple album for Dream Theater to cover in its entirety, I picked 'Made in Japan,' because I really liked all of the improv and the jamming stuff that they did on that live version.
"But most of the songs on 'Made in Japan' is the stuff from 'Machine Head'. This, to me, is their greatest studio album, and 'Made in Japan' is also an all-time favorite."
Back in November 2021, Ian Gillan had recalled the tragic story behind Deep Purple's classic Smoke On The Water. According to him, it was a warm-up track that came up suddenly because of the lack in the album.
"It's very nice," Gillan said. "It's very nice to have stuff like that in the repertoire in a show. There's a lot of stuff from that era that we still keep in the show, and obviously, that's one that's known all around the world.
"The strange thing about that, that was just a throwaway track on the album, 'Machine Head.' We were short on material, the producer said, 'You're seven minutes short, guys…'"
"So we took it, it was a warmup track just to get through the soundcheck, and that was the 'Smoke on the Water' backing track. And Roger Glover and I wrote the lyrics, the story of the casino burning down, the fire, and what happened during those tumultuous days.
"It was very much part of our history. We had no idea.
"In fact, nobody had any idea, and a guy from Warner Brothers came to a show in America one day, and he saw the reaction of the audience to 'Smoke on the Water,' and he'd hardly heard it, and he looked at the album, 'It's seven minutes, OK?'
"We took it in the studio, did an edit, down to three minutes, and bang, it was played on the radio all over the world the following week, and still is.
"It's quite amazing. You know – that's just lucky, some A&R guy, he spotted it. Otherwise, it would've never been so well-known as it is."