Metallica's Robert Trujillo's Weird Look Revealed – He Has A Mustache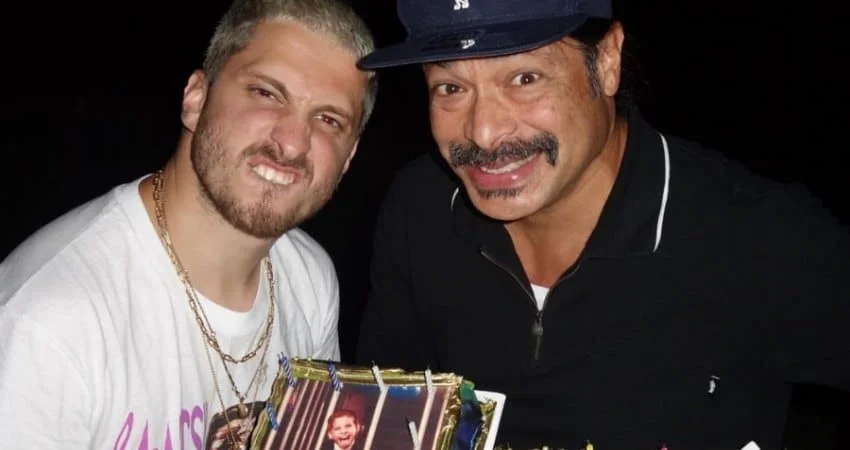 The Grammy Award-winning heavy metal band Metallica bassist Robert Trujillo, who joined the band in 2003 and came to prominence with their epic works, broke his social media silence after a long time and revealed a golden photo to celebrate special days.
A few days ago, on October 23rd, Robert Trujillo celebrated his 56th birthday and made people emotional.
However, recently, the successful bassist updated his social media account after 2 months and posted a photo with golden musicians Andrew Watt, Chad Smith, and Taylor Hawkins. In the photo, they were in a Chine restaurant and eating something.
READ MORE: METALLICA BASSIST ROBERT TRUJILLO'S UNSEEN PHOTOS REVEALED BY HIS WIFE
When we detailed the photo, Robert Trujillo was looking a bit different from his previous photos. He has a mustache and mesmerizing people with his purple cap. We can also easily say that he has not looked like that before.
In the caption of the photo, Robert wrote, "Wait a minute? 3 of us have birthdays within the same week! Chad Smith tomorrow, Happy Birthday Chad and Andrew! @chadsmithofficial @thisiswatt Photo by @davidmushegain #taylorhawkins #chadsmith #andrewwatt #birthdays."
You can see how Robert Trujillo look different below.