Metallica Bassist Robert Trujillo's Unseen Photos Revealed By His Wife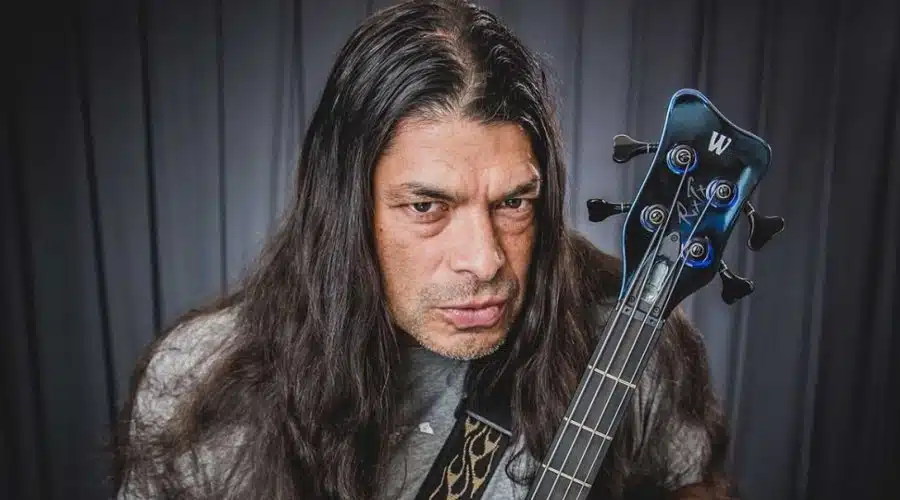 The American metal giants Metallica's bassist Robert Trujillo's unseen and some of the rarely known photos have been revealed by his painter wife, Chloe Trujillo.
In a recent post sent through Chloe's official Instagram channel, she disclosed her husband's unseen photos to celebrate his 56th birthday in a special way. She posted a 5-photo collage and showed her love to him.
In the first photo she shared, they were in Paris and posing in front of the Eiffel Tower. When we look at the second, they had makeup and posing crazily. In the third photo shared by her, she was kissing Robert Trujillo while he was looking at the camera. In the fourth photo, they were posing behind the surfboard. And lastly, they were in a celebration in the final photo.
Chloe sent the photo by touching her love for Robert. She stated that she looks forward to attending more adventures with him.
"Looking forward to more adventures with you," she wrote in the caption of the photo. "Happy birthday @robtrujillo."
Robert Trujillo's celebration post attracted huge interest and their close friends. While Jessica Miller, wife of Metallica drummer Lars Ulrich, sends special wishes for him, Lacuna Coil singer Christina Scabbia wrote, "Happy happy happy birthday @robtrujillo!"
You can find Robert Trujillo's rare photos below.