LUCIFER Reveals New Album 'LUCIFER III' Details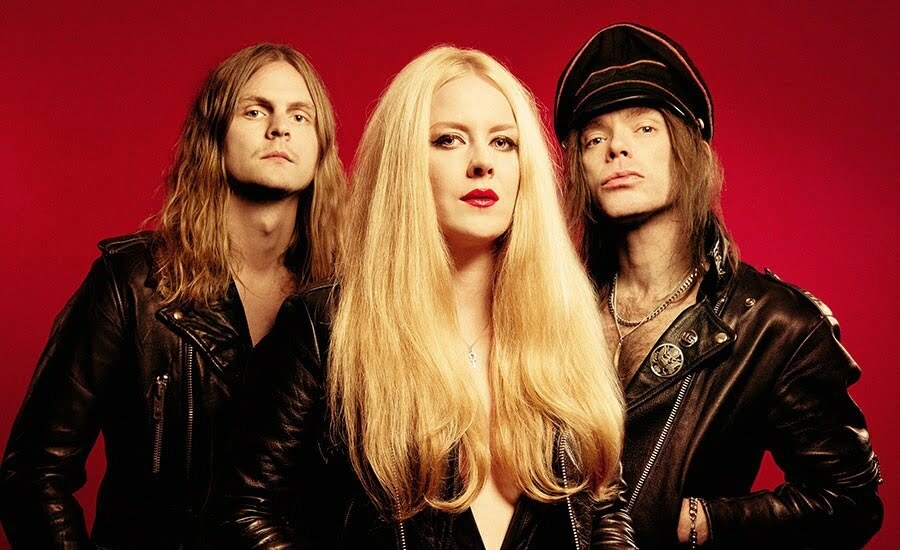 Formed in 2014, multinational heavy metal band Lucifer, consisting of Johanna Sadonis on vocals, Martin Nordin and Linus Björklund on guitars and Nicke Andersson on drums and bass, has just shared a new details of their upcoming studio album Lucifer III, which will be released on March 20th, 2020, via Century Media Records worldwide and by Trooper Entertainment in Japan.
"We are feverishly thrilled to reveal to you the album artwork and tracklist of our new album 'LUCIFER III' to be released March 20th, 2020 by Century Media Records worldwide, and by Trooper Entertainment in Japan. Hand-painted by horror poster overlord himself Graham Humphreys," states the band.
Lucifer III tracklist is as follows:
01. Ghosts
02. Midnight Phantom
03. Leather Demon
04. Lucifer
05. Pacific Blues
06. Coffin Fever
07. Flanked By Snakes
08. Stay Astray
09. Cemetery Eyes
Also, you can see Lucifer's North America Part III tour dates below. The 12-date tour will kick off at The Basement in Nashville on January 14 and conclude at Will's in Orlando on January 26.
Jan 14 – Nashville @ The Basement
Jan 15 – Memphis @ The HI Tone
Jan 16 – Dallas @ Three Links
Jan 17 – Austin @ Come & Take It Live
Jan 18 – Houston @ Secret Group
Jan 19 – New Oarleans @ Santos
Jan 21 – Birmingham @ The Nick
Jan 22 – Atlanta @ 529
Jan 23 – Tampa @ Crowbar
Jan 24 – Jacksonville @ 1904 Music Hall
Jan 25 – Miami @ Churchill's
Jan 26 – Orlando @ Will's