Geddy Lee Recalls Rush's Near-Disbandment: "It Was A Shocking And Awful Time"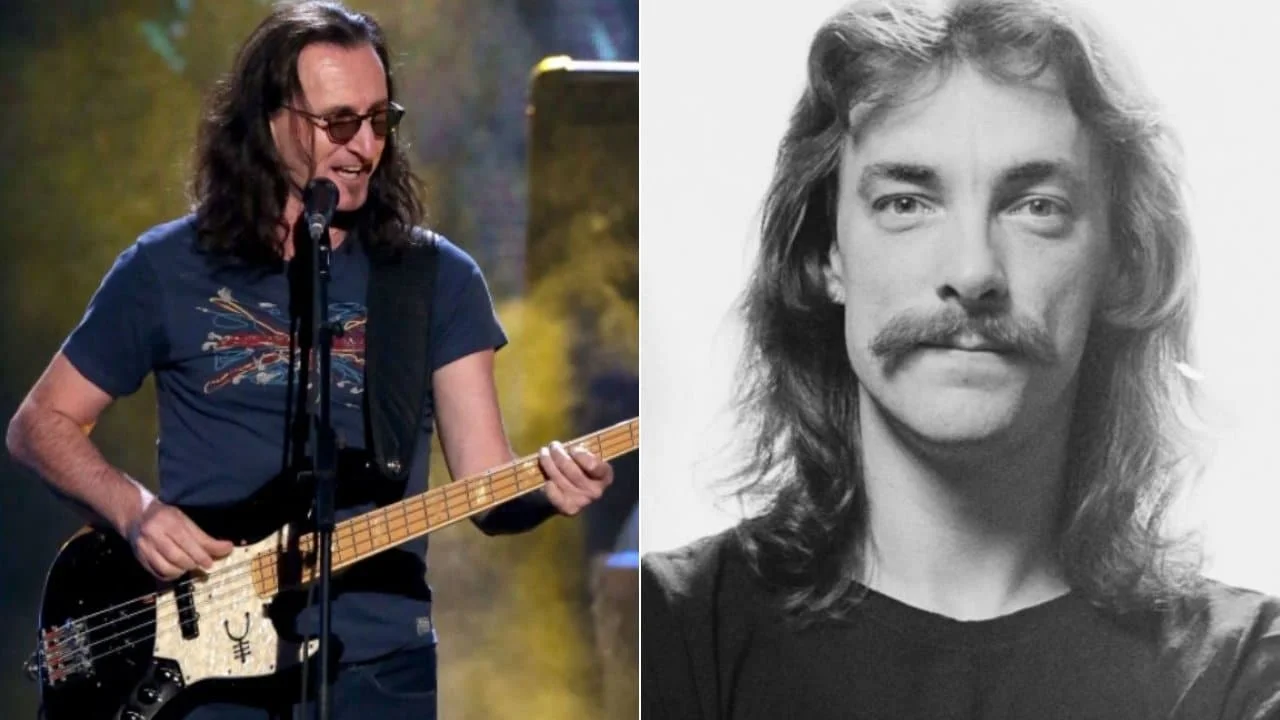 In a new appearance on Classic Rock, Geddy Lee recalled the time he thought their band Rush was disbanded back in the '90s, the time when the band's late drummer Neil Peart lost his daughter and his wife.
Rush was a rock band formed in Toronto in 1968 by the band's late drummer John Rutsey, the guitarist Alex Lifeson, and the bassist Jeff Jones. Shortly after the band was formed, Geddy Lee had joined the band replacing Jeff Jones. Furthermore, the band's power trio had completed with the addition of the legendary drummer Neil Peart in 1974. It was the time Rush released its only debut self-titled album with the original drummer Rutsey.
Throughout its career from 1968 to 2018, Rush released 19 studio albums, 11 live albums, 13 video albums, 2 EPs, 10 box sets, and more things. Debuted with its self-titled debut release on March 1, 1974, Rush released its final studio album on June 12, 2012, named Clockwork Angels. In 2020, after the death of Neil Peart, the band was eventually disbanded.
This was not the first time the band's name and disbandment words came next to each other. In 1997, the legendary drummer Neil Peart lost his daughter and got hurt mentally, living tough times for himself. After a year, his wife passed away due to cancer. It made Rush hiatus from making music and creating new stuff until the band's 2002 release, Vapor Trails.
However, recently, Geddy Lee detailed his band Rush's near-disbandment time when the interviewer mentioned Peart's losing his daughter back in the '90s. According to some fans, it was the time Rush was finished. Luckily, it didn't happen, even though it was a shocking time for them.
"It was a shocking and awful time," he says. "Neil was destroyed, so all we cared about was being there for him and [his wife] Jackie. Did I think the band was done? My instinct said it's unlikely he will want to go back to his previous life. But of course you don't know for sure.
"So Alex [Lifeson, guitarist] and I just decided that we won't talk about it until Neil's ready, and in the meantime take stock and figure out what we should do with ourselves individually."
Geddy Lee Mentions The Return Of Rush
And then, the interviewer touched on Rush's reunion for their seventeenth studio album, Vapor Trails. Geddy Lee described those time as awesome moments. Revealing their reactions to each other when they reunited after that hiatus, the singer confirmed that those times were tough for Neil Peart.
"Oh, it was awesome," he commented about their reunion. "Within minutes we're laughing and gabbing. Whenever we saw each other, it was like yesterday. Within five minutes we're razzing each other and laughing and catching up.
"Everybody had been through a lot. No one more than Neil. But it was just like getting back on the bike."
In the continuation, Lee expressed his happiness about their band's reunion back in the early 2000s. When he was asked, "And it had changed you as a band?", he said their first tour was a different world.
"Absolutely," he answers. "That first tour back as a band, different world. We took a different attitude on that tour; we were much more open and appreciative of the opportunity.
"Five years away from it took a lot of cynicism out of our behaviour. When we did our first gig after all those years, and were welcomed back so strongly, I think everyone was taken aback: 'Wow, these people waited for us.'"
Back this past April, Geddy Lee had commented on why Neil Peart wanted to hide his illness. Saying that he had a hope that Rush would be backing on the road again, he also revealed how it was hard for Neil Peart.
"I thought maybe [Neil will] have three months at home and get sick of that and wanna come back on the road and play with the boys," he continues. "You never know.
"Of course, I had a feeling that wouldn't be the case, and I think Al did as well, but you never know. Regardless, we just went on with our lives, and then he got sick and everything changed."
"That's why [Neil] didn't want anyone to know [about his illness]. He just didn't. He wanted to keep it in the house. And we did. And that was hard. I can't tell you it was easy, 'cause it was not easy. And it was ongoing."
"His diagnosis was… He was given 18 months at the most, and it went on three and a half years. And so that was a constant flow of us going to see him, giving him support. What his family had to live through was really difficult. So it was a lot of back-and-forth."