Axl Rose Gets Emotional After Heartwarming Birthday Messages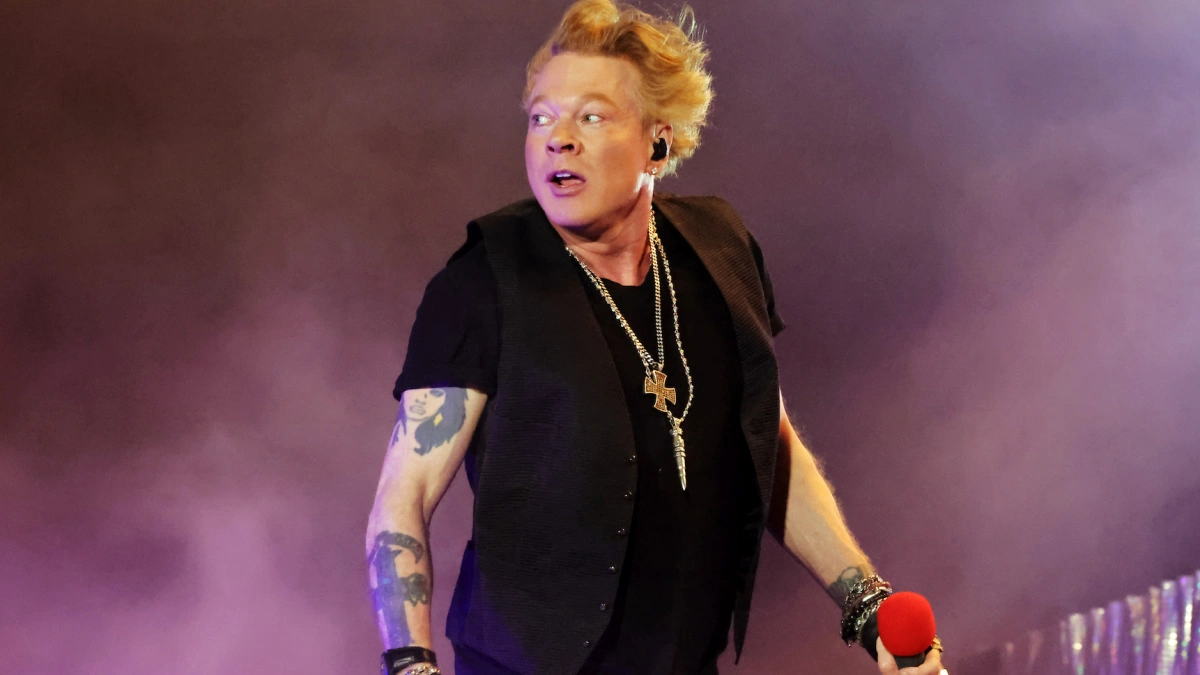 Guns N' Roses frontman Axl Rose got emotional after he received many birthday messages via his social media. He took to his Twitter to thank people and his close friends.
Born on February 6, 1962, Rose started his professional musical career back in 1983 at age 21 when he met Kevin Lawrence. He joined his band Rapidfire and recorded a five-song demo two months later, which then became an EP in 2014 named Ready to Rumble. However, after he parted ways with the band, Rose formed a band with Izzy Stradlin called Hollywood Rose, which was then joined by the drummer Steven Adler and guitarist Slash.
READ MORE: Slash On Axl Rose: "Everybody That I'd Worked With Before Him Was Sucked"
Axl Rose then joined L.A. Guns to make his name bigger in the Hollywood music scene. Shortly after, in March 1985, the singer formed Guns N' Roses alongside Tracii Guns. Following several line-up changes through June, the band decided to consist of Izzy Stradlin on rhythm guitars, Slash on lead guitars, Steven Adler on drums, Duff McKagan on bass, and Axl Rose on vocals. However, in 1987, the line-up released its debut record, called Appetite for Destruction. Since then, Rose has recorded six studio albums with Guns N' Roses.
Besides his works with Guns N' Roses, Rose is considered the golden boy of the rock scene. In 2016, Axl Rose joined AC/DC to finish the band's postponed North American shows after Brian Johnson stepped down from touring following a hearing loss. He was praised by many people at the time, including his bandmate Slash.
However, on February 6, Axl Rose turned 61. He spent more than half of his life in the rock world. During this time, he made himself numerous friends. On his special day, his friends sent him special birthday messages. Recently, he wrote them a heartwarming message to thank people.
"I'd like to thank everyone for all the great birthday wishes!! Thank you!! I'm very fortunate n' privileged to have such great friends, fans n' people in my life!! I'm extremely grateful for ALL the people I n' Guns N' Roses r privileged to paly for n' all those we meet, know n' work with around the world!! I mean that sincerely from the bottom of my heart n' don't take anyone n' their love, friendship n' support along with any of our success for granted!! Here's to EVERYONE having a great year!! Wishing you the best n' thank you for everything."
Friends' Birthday Messages For Axl Rose
A 29-sec video was sent via Guns N' Roses' social media page. In the video, there were moments of Axl Rose where he played piano, jumped on stage, and walked through the audience. They celebrated the singer's birthday with the following message:
Happy birthday to the iconic Axl Rose! Let's hear it, Gunners! pic.twitter.com/XURSKC2Clz

— Guns N' Roses (@gunsnroses) February 6, 2023
"Happy birthday to the iconic Axl Rose! Let's hear it, Gunners!"
Slash also shared an Instagram post:
Guns N' Roses bassist Duff McKagan shared a photo of Axl Rose to celebrate his birthday, with the following message:
"Happy Birthday to #AxlRose ! A REAL bad MF got borned today!"
Furthermore, Duff McKagan's wife, Susan Holmes McKagan, shared a piece of words through her Twitter for her friend, saying:
"HAPPY BIRTHDAY @axlrose !! Thank you for being a most amazing person, and beyond bad ass singer!"