Jason Newsted On Metallica's Hugeness: "KISS Still Hasn't Sold As Many Records As Metallica"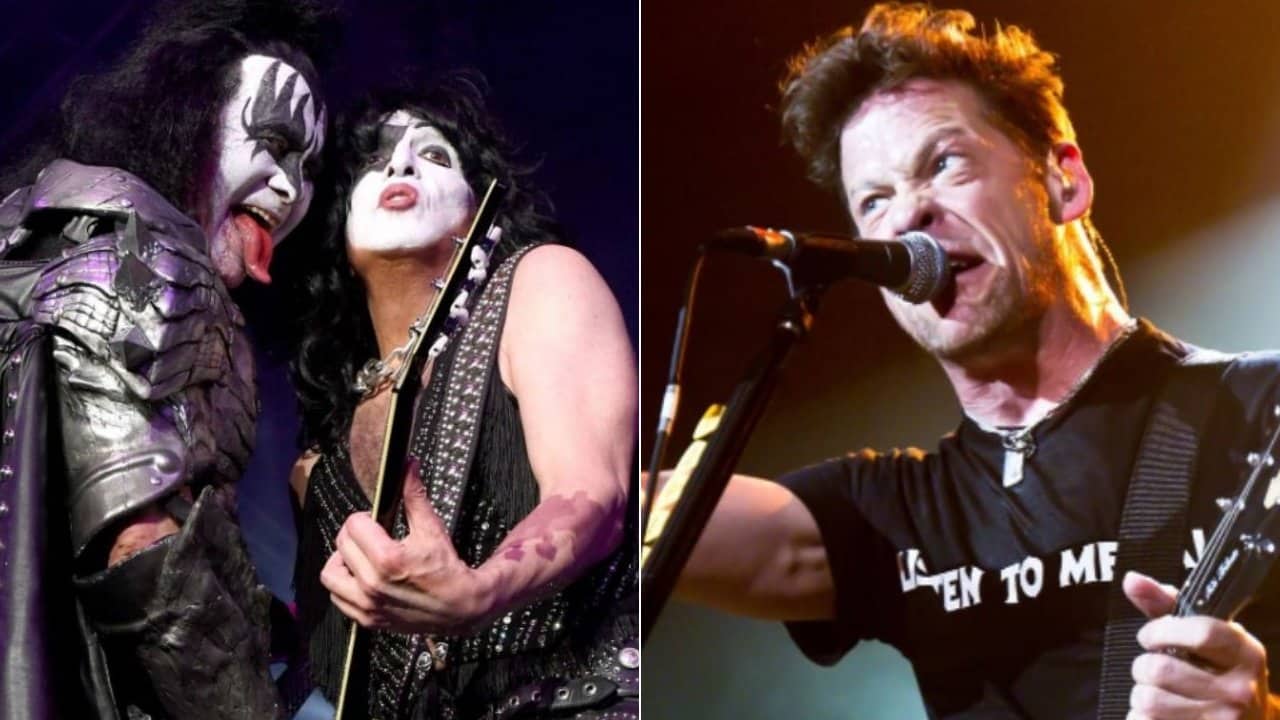 Former Metallica bassist Jason Newsted has spoken out about Metallica's hugeness and said that they are the heaviest and biggest band in the world, adding the biggest called-KISS hasn't sold as many records like them.
Metallica's bass place changed several times since its formation in 1981. In their early years, Metallica had launched with Ron McGovney in its bass place. Then Cliff Burton joined the band replacing McGovney. Later then, Jason Newsted joined the band after Cliff Burton died in a bus crash. In 2001, Jason Newsted called his departure from Metallica and was replaced with Robert Trujillo.
With Metallica, Jason Newsted rocked the stage from 1986 to 2001. As a member of them, Jason made remarkable things that are still inspiring people. Contributing to the band's four studio albums in total, which are …And Justice For All, The Black Album, Load and Reload, Newsted performed in 11 different albums of Metallica, including compilation and live albums. One of his honors with the band includes a Rock and Roll Hall of Fame induction as a member of Metallica in 2009.
On the other hand, KISS is a 1973-formed rock band that is considered one of the biggest rock and roll bands in the world. At press time, the band has released 20 studio albums in total. Preparing itself to call its quit in rock, KISS has sold more than 100 million copies worldwide, which was way lower than Metallica because they have over 130 million sales.
However, during a recent chat with Gater Bites, Jason Newsted talked about his former band Metallica's hugeness. Touching on his connection with Metallica, Newsted admitted that he has no negativeness for them. He also said that he will always defend Metallica.
"I think it's very important for everybody to know [that] how gracious that [was]," Jason said (as transcribed by MetalCastle.net). "We have been to each other like the band has been very gracious to me.
"And I have tried to be the same and take the high road. I will not say a negative word about Metallica, no. But I will defend them till the end no matter what anybody wants to go after because I know better."
Jason Newsted Reveals KISS 'Couldn't Be The Best Because They Didn't Sell More Albums Than Metallica'
Jason Newsted then continued to talk about Metallica's worldwide success, slamming KISS and people who things that KISS is the best. Defending that Metallica is the best band on the planet, Newsted said another headliner, KISS, couldn't be the best because they still have not many album sales as Metallica. He also said Metallica has been rocking for about 40 years.
"I just think it's such an important thing to keep the pride together, keep that respect together," he continues. "Look at what it's become. Is there really a bigger band on the planet – overall, globally – I don't think so. There is U2, there is – well, the news isn't going anymore, right? What's another headlining band because it ain't KISS. It's not that generation. There is not anybody from that generation that's as powerful as Metallica.
"KISS still hasn't sold as many records as Metallica – I'm sorry. They had a 10-year jump on Metallica [but] they still haven't sold [as many records as Metallica.] Tom Petty hasn't sold more than Metallica. WTF?
"Excuse me – you know what I mean, really? I'm not saying this out of this, 'Oh, look at my big head.' I'm just stating the facts. Like, is there actually a bigger band globally? I don't think so.
"So, that kind of thing – still doing 'WHOA'. It's still doing the thing and still doing the thing [that] what they want to do. And being bigger every time, every stadium, every country, every continent – all continents they've played – but now, actually.
"So it's just totally correct, man. It's just a beautiful, beautiful thing the determination and conviction of those people as a collective. That's why they are only one. Nobody has played their game that righteously for 40 years like that – worked that hard taking into it to the people. They're the one man."
Jason Newsted Comments On His Departure From The Band
Back on his April 14 interview with The Palm Beach Post, Jason Newsted had discussed his departure from Metallica. Touching on the band's late bassist Cliff, Newsted said he was the teacher of them. According to him, there was one real and simple thing that led to his departure from Metallica.
"They were under extreme emotional demand when they lost Cliff," Jason said. "He was their teacher, he was their main guy, he was the man. It was a big, big deal.
"… In two weeks' time, I went from landscaping, raking rocks and picking up cactus needles in Arizona in the desert in 110 degrees, to, two weeks later, touring Japan with Metallica. That is nuts for anybody.
"The absolute is still that I would be dead if I didn't leave.
"It's like a crazy-ass, hollow void that will probably not ever really be filled. It was a really horrible, lonely feeling. I was like, why did you screw yourself so hard? Why did you? But I had to think, also, you wouldn't be breathing right now if you hadn't done it.
"For some reason they weren't willing to do that.