Metallica Explains What 'L' Means in 'The ABCs Of Metallica'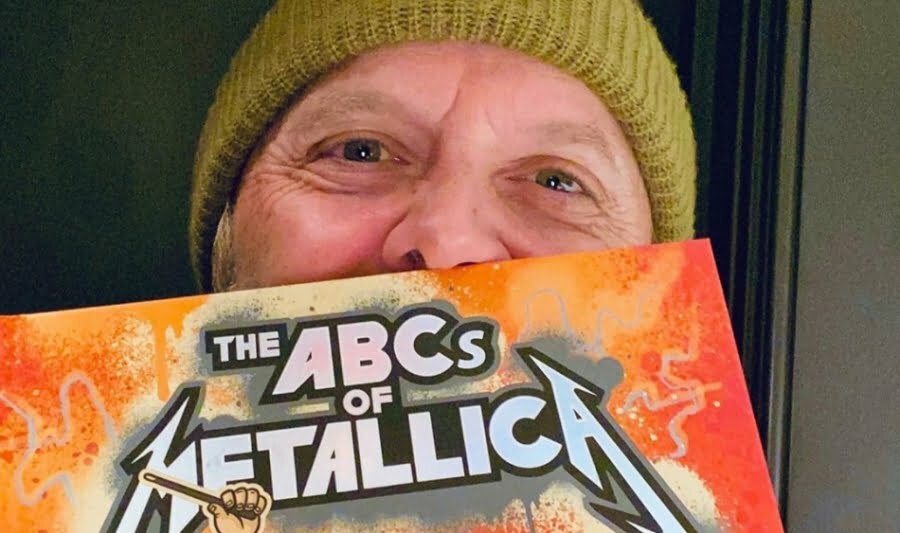 American metal legends Metallica explained what the letter 'L' means in the illustrated children's book of "The ABCs of Metallica", which was released on the shelves and online book stores on November 26, 2019.
Metallica have recently reposted the band's drummer Lars Ulrich's photo on Instagram and said, get your copy of this illustrated history of Metallica from A to Z, perfect for fans of all ages.
Here's what L means in 'The ABCs Of Metallica':
L is for Lars,
Who came from Denmark to play the drums
In the heaviest band ever,
Along with three of his California chums.

Lars loves to listen to Deep Purple
And collects all kinds of art.
He couldn't be stopped once he set out
To help the band get its start.

"Let's play faster than other bands," he said,
"Like Discharge and GBH do."
It worked, and metal fans loved it.
Metallica was on to something new.
You can find the post Metallica shared below and click here for more details.
Click here for the source.