King Crimson's Robert Fripp's Wife Flashes Him While Covering ZZ Top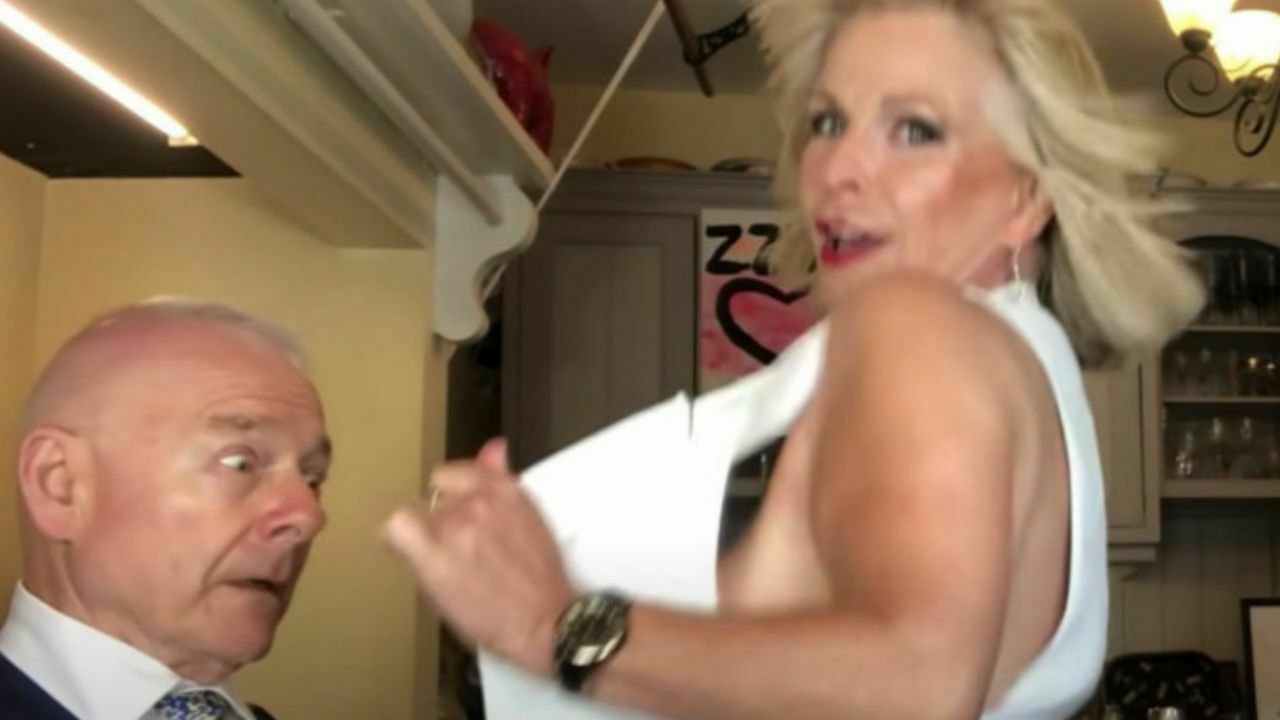 King Crimson guitar mastermind Robert Fripp and his wife Toyah Willcox rocked their fans in the latest episode of Toyah & Robert's Sunday Lunch.
The couple covered ZZ Top classic "Sharp Dressed Man" this week.
The cover has also featured the talented guitarist Sidney Jake.
For their ZZ Top cover, wife Toyah Willcox wore a sleeveless suit jacket and tie, minus a shirt.
Robert Fripp flashed by his musician wife Toyah while performing the song. She opened her shirt and showed off her body to her husband. The guitarist was surprised in front of it and liked it very much.
"The kitchen trio are back and even if we say so ourselves, all looking mighty fine …… AND ROBERT FRIPP IS FINALLY BROKEN!!!" Toyah Willcox captioned the new cover video.
At press time, the cover video earned more than 70,000 views and more than 3,700 likes.
This is the second time the couple have played ZZ Top songs. At the first time, they covered their "Gimme All Your Lovin'".
The couple has been mesmerizing the whole rock world with the covers they made through the pandemic, shared on each Sunday.
In the series, the couple played many epic songs of the legendary artists, including Metallica, Nirvana, Black Sabbath, Led Zeppelin, Judas Priest, The Rolling Stones, Alice Cooper, Guns N' Roses, David Bowie, and many more.