Gene Simmons Shared His Thoughts About A Possible New KISS Line-Up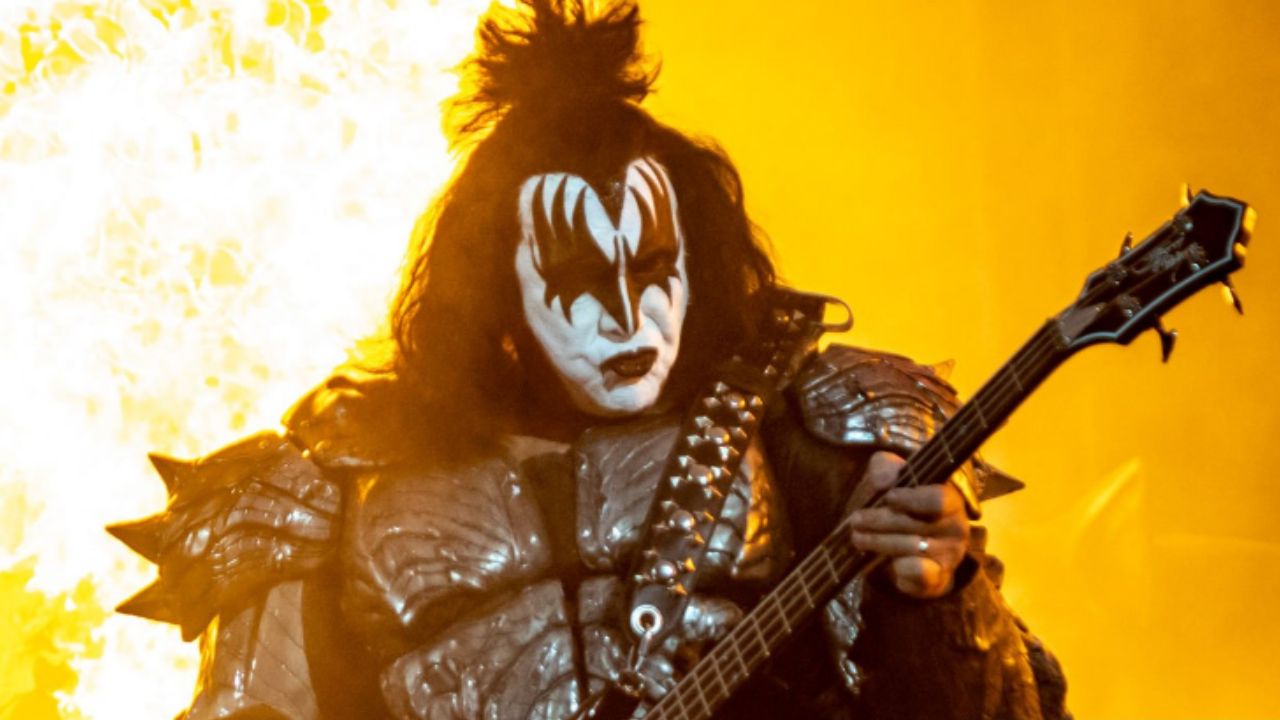 KISS vocalist/guitarist Gene Simmons appeared on the "Let There Be Talk" podcast. In the interview hosted by Dean Delray, the legendary vocalist spoke about the final performance of the band.
KISS, one of the most inspiring bands in heavy metal and shock rock, farewell to the stage with the End of The Road World Tour. The tour, which is etched in the minds of many fans, started on January 31, 2019, at the Rogers Arena in Vancouver, Canada.
KISS toured many continents on a 12-leg tour, while the band played almost all of their performances to a sold-out audience. While the 5-decade-old legend is slowly coming to an end, it remains unclear on which stage the band's final performance will take place.
In a recent interview with Dean Delray, the legendary vocalist of the band Gene Simmons also shared his views on this topic. Simmons also admitted his honest opinions about the possible new line-up of the band.
"We don't know if it's [going to be in] New York. I have good reasons why it should be, but the important thing is when it's the last show, it'll be the last show. KISS the touring band will stop. But the touring band. KISS will continue in other ways. I have no problems with four deserving 20-year-olds sticking the makeup back on and hiding their identity.
Simmons Says 'There could and should be a KISS show'
According to Simmons, there should be a new KISS line-up that carries the flag but they have to deserve it first. On the other hand, Simmons says it wouldn't be bad to step on stage every once in a while and be accompanied. Thus, the KISS legend will not end and a new page will be opened.
"KISS will continue in ways that even I haven't thought of," Gene predicted. "But I can conceive of… You know, the 'Blue Man Group' and 'Phantom Of The Opera' tours around the world with different personnel. There could and should be a KISS show, kind of live on stage with effects and everything else, but also semiautobiographical thing about four knuckleheads off the streets of New York that ends with the last third as a full-blown celebration, a full-on performance. Not with us. Although not a problem stepping in every once in a while."
Back in June, Gene Simmons once again opened up about the idea that Ace Frehley and Peter Criss will perform alongside the band on the band's farewell tour. He also talked about why the members haven't appeared in the band's documentary.
"We've tried," Gene admits. "I keep trying. Paul and I met with Ace, trying to convince him to come back. He said, 'I want this. I want that.' Well, we can't do that.
I asked Ace and Peter to be in the documentary. They said no. They might do it if they have complete control of the edit. I said, 'We can't do that, because even we don't have that. But I won't control what you say; you can say whatever you want.'"
Gene Simmons then mentioned his connection to Ace Frehley and Peter Criss over and over again. Clearly saying that they will not perform with KISS during the band's End of The Road tour, Gene Simmons said that Ace Frehley asked him to fire Tommy Thayer and get him into the band as a Spaceman. Rejecting his idea, Simmons said that Frehley told him that it was the only way he accept to perform as a member of KISS.
"The answer is no — both of them," he continued. "I asked Ace and Peter, 'Come out on tour. We'll get you your own room and everything. Come out on the encores.' Ace said, 'No. The only way I'll come out is if I'm the Spaceman and you ask Tommy to leave.' I go, 'Well, that's not gonna happen.' First of all, I care about Ace, but he's not in shape — he can't play that way and doesn't have the physical stamina to do that…"
In the continuation, Simmons gave the final answer about the issue. Adding that the door is always open for them, Simmons denied to fire Tommy Thayer or Eric Singer. He said that they brought KISS a new life and energy.
"So, the answer is the door's always open," Simmons added. "If they wanna jump on stage at any time and do the encores with us, terrific. But no, we're not gonna get rid of Tommy or Eric.
"In fact, Tommy and Eric are the best things that happened to us. They gave us new life [and] new appreciation for what we do because they were fans first. And every once in a while, Eric or Tommy will turn around and say, 'Wow! Isn't this great?' And it makes us realize, 'Yeah! Wow! Isn't this great?'"