Slash Reveals How Guns N' Roses Dealt With COVID-19 During Tour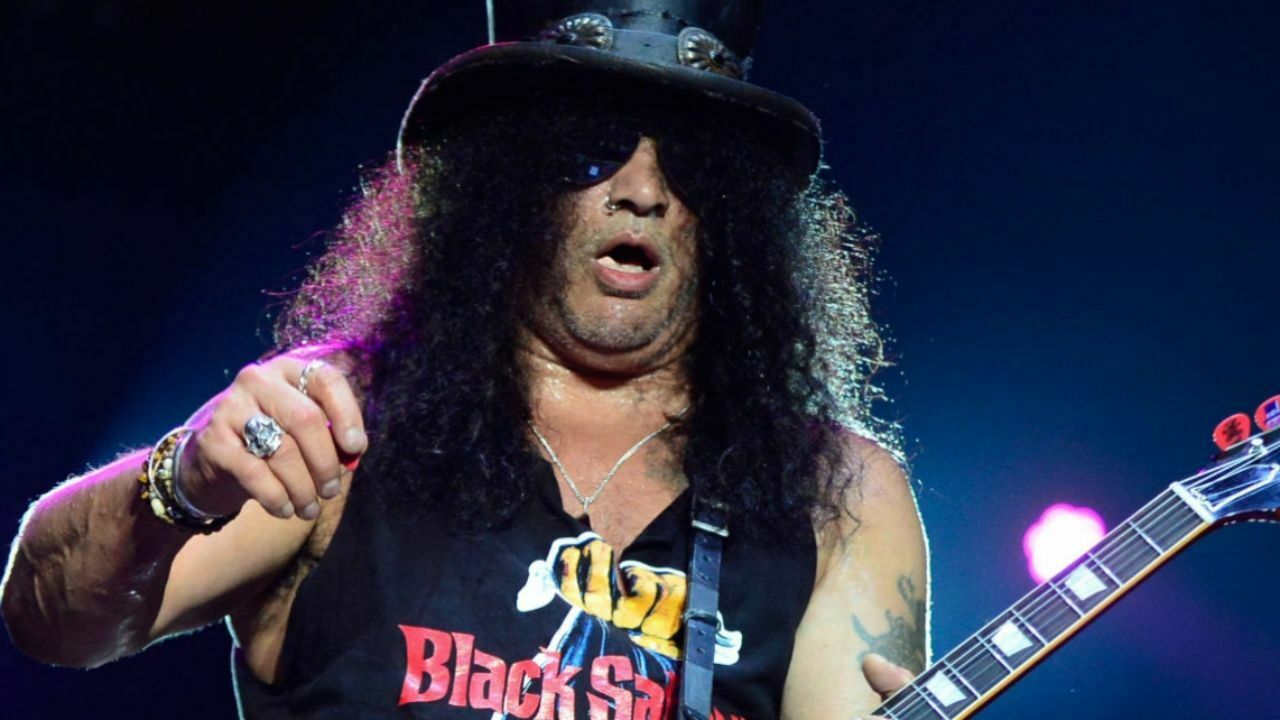 Guns N' Roses guitarist Slash made a new appearance on Radio Bob! to discuss his band's latest United States tour and revealed how his band and all crew members dealt with the COVID-19 during the tour.
Guns N' Roses is an American rock band that was formed in California in 1985. Selling more than 100 million records worldwide, the band debuted in 1987 with its Appetite For Destruction. The band's latest album was Chinese Democracy, which was released in 2008.
Slash has been a member of the rock band Guns N' Roses since 1985. Although he parted ways with the band in 1996 for 20-year hiatus, the guitarist rejoined them in 2016 and still rocking the stage. He appeared in entire albums of the band except for the last one.
However, Guns N' Roses are back on live stages with their North America Tour with Mammoth WVH after a long plague hiatus. The band had performed its first show on July 31 in Pennsylvania and concluded the tour on October 4 in Florida.
Recently, the guitarist Slash discussed how it was like to tour during the ongoing COVID-19 plague. Saying that it was energetic, Slash touched on to Guns N' Roses fans who came to see them live.
"Guns [N' Roses] just did a U.S. tour, which was a lot of fun," Slash says. "It was great because you had all these crowds that were super hungry for live gigs. And so it was a very energetic tour."
Slash Says Guns N' Roses Had A Lot Of Intense Restrictions
Later then, the guitarist has opened up about his band Roses' measures. He said that the band did not accept any guests after their show. Adding that they never left the hotel, Slash confirmed that nobody get infected.
"At the same time, [Guns N' Roses] also had a lot of intense restrictions," Slash continues. "We didn't have any kind of aftershow guests — no guests whatsoever — and we never left the hotel pretty much the entire time.
"And everybody just had to really keep it together so that we didn't have somebody get sick and have to postpone the tour and all that kind of stuff."
When the musician concluded his words, he looked very happy to finish the tour unscathed.
"But we made it through unscathed," Slash concluded. "So it was good."
Furthermore, Guns N' Roses is said to be working on a new effort. The new album will mark the band's seventh album and follow-up to their 2008's Chinese Democracy. Also, the album will be the first album that features Axl Rose, Slash, and Duff McKagan since the sixth.