Metallica's Kirk Hammett Names The Guitar Hero Of The Next Generation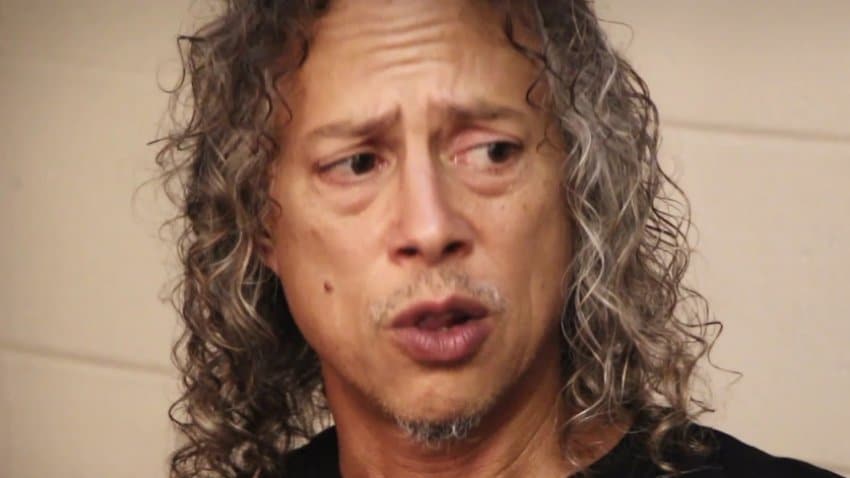 In a new appearance on Guitar World, Kirk Hammett, the guitarist of the Grammy Award-winning heavy metal band Metallica, discussed the current state of guitar and named the guitar hero of the next generation.
Speaking about the current state of guitar, Kirk Hammett stated that guitar has taken a huge backseat and it's really not as popular as it used to be, adding, "And that's fine. I've been in this place before – in the early '80s it was all synths and New Wave and whatnot, but then guitar came roaring back with a vengeance."
Guitar hero is a dying breed, Kirk Hammett says.
Later, he mentioned the guitar hero situation and stated that it's a dying breed. He also added his words that it is hard to choose a guitar hero because there is a lot of talented players out there.
"I think the guitar hero is a dying breed. The new generation, there's so many good players that it's hard to pick out a hero because they're all kind of guitar heroes in their own right. But a lot of times it's just great musical gymnastics.
"All guitar heroes are judged by one thing and one thing only – the song they're playing. You can be the most ripping guitar player, but if your songs fucking suck or are boring or just flat, people are going to be impressed for about 15 minutes.
Finally, the interviewer asked are there any young or up-and-coming players out there that he sees as the next generation of guitar heroes. Kirk Hammett has chosen Annie St. Vincent as the guitar hero of the next generation.
"I do really like Annie [St. Vincent]. I love her riffs. The way she writes, some of her musical motifs are just so different from anything I would ever play. I find that so intriguing.
"And I love the fact that she understands totally what she's doing and she understands the theory behind it. For me, that always adds another dimension of respectability – knowing that the person's not just fucking winging it and all of a sudden stepping in something."
Click here to see the entire interview.