Brian Johnson Recalls Initial Disappointment About AC/DC's Epic Album: "I Was Heartbroken"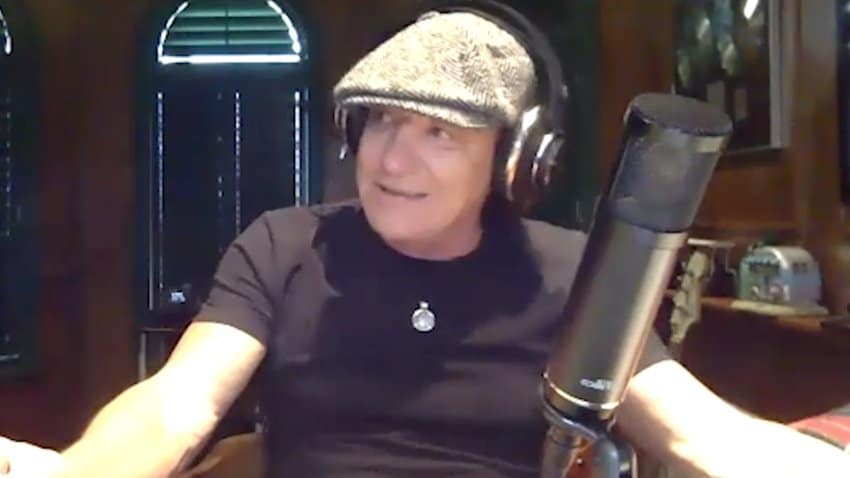 Brian Johnson, the singer/frontman of the rock band AC/DC, recalled the days that he recorded his debut album with the band, "Back in Black," and mentioned initial disappointment about it.
As some of you might know, AC/DC has released "Back in Black" on July 25, 1980. The album includes 10-tracks in total. Also, the album stands as one of the top-selling records of all time.
However, when 93.3 WMMR asked if he mentions the recording days of the album, Brian Johnson said:
"We were on a very tight budget, and I had to get out of [the studio in the Bahamas] in about six weeks. So as soon as you were finished, they put you on a plane to save money with the facilities we were staying at.
"And I got back home, and I just went, 'Well, I think I've just made a record.' 'Cause, it wasn't even mixed yet. And it was another six weeks to two months before I actually got a copy of it that came with the mailman.
"And I didn't have a record player in the house. I took it to a friend's – the guitarist in [Brian's pre-AC/DC band] Geordie; he had a record player – and we put on 'Hells Bells,' and I think it was a few bars in, and he went, 'No, that's never gonna fly. C'mon, let's have a pint.'"
Continuing his words, Brian Johnson remembered his friend's reaction. Following his friend's reaction, he felt bad, according to him.
"He said, 'You're singing way too high. That's not you.' [Laughs] And I was heartbroken. I just went, 'Oh, Jesus.' So I went to the pub and drowned my sorrows, and he said, 'Never mind.' But it all worked out fantastically well.
"I still can't get me head around the fact that it's been 40 years since we did that. And we can still sing [those songs] on stage. That's the wonderful thing."
Click here for the interview.