Kirk Hammett Names His Favorite Band That Surprise Metallica Fans: "Very First Asian-Americans In Pop Music"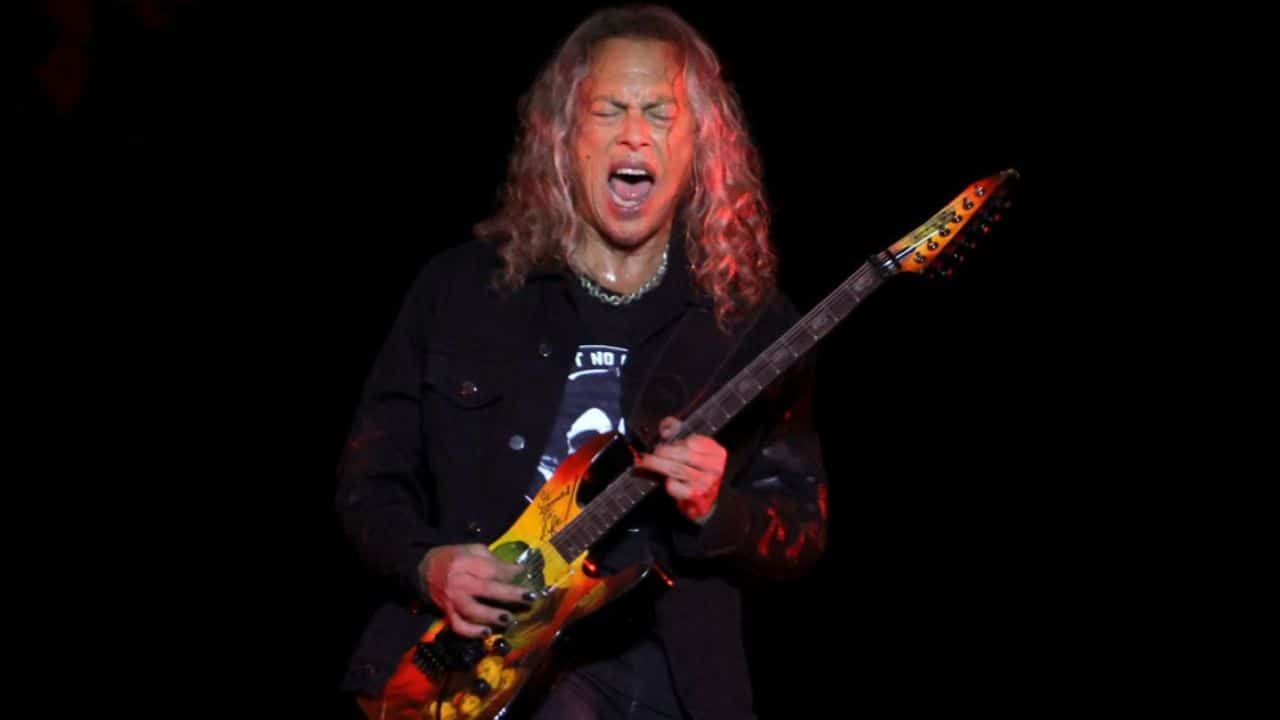 The American guitarist Kirk Hammett named one of his favorite bands that would surprise Metallica fans and admitted that the very first Asian-American pop band, The Association, is the band that he fell in love with their harmonies.
Kirk Hammett has been the lead guitarist of the heavy metal band Metallica since 1983. He joined the band replacing Dave Mustaine after he was dismissed due to personal issues. During his ongoing career with the band, Kirk Hammett has released ten studio albums with Metallica, which means he performed in the band's entire albums. He is the co-writer of the band's hit songs such as Creeping Death, Fade To Black, St. Anger, Frantic, Enter Sandman, and The Unforgiven.
Before Metallica, Kirk Hammett was a member of the thrash metal band Exodus. During his tenure with Exodus, he had performed in the band's 1982 Demo and 1983 demo, Die By His Hand. He also contributed to the band's 2004 release Tempo Of The Damned as a writing credit on the song Impaler. In 2014, he once again contributed to Exodus playing the guitar solo on the beloved song Salt the Wound, taken by the band's 2014 release Blood In, Blood Out.
On the other hand, one of Kirk Hammett's favorite bands, The Association, is a pop music band formed in California. At press time, the band has released seven studio albums. Debuted in 1966 with And Then… Along Comes the Association, the band released its latest studio album in 1972, named Waterbeds in Trinidad!. There are a lot of songs that peaked at Billboard Charts, including Never My Love, Windy, and Along with Comes Mary.
However, during his recent appearance on Pop! Talk, Kirk Hammett revealed his favorite album cover, his favorite song of all time, and the band that surprise Metallica fans when they heard his favorite band. At first, the guitarist named his favorite album cover. According to him, the band's mascot Eddie in Iron Maiden's self-titled debut studio album has a different vibe for him.
"You know, there's so many great album covers out there and so many memorable ones," Kirk said. "But the one that made me want to buy the album and it totally fulfilled everything they expected it to be was the very, very first Iron Maiden album. You know, with Eddie on the cover.
"I saw that with my friend John Marshal, I saw that, and we were just like: 'That's something we need to get.'
"And I flipped it over and it all looked familiar. You know? Guitar, bass, drums lead singer – they're all dressed in leather. You know, they had the look. Checks the the titles: 'Phantom of the Opera', Okay! Yes, I'm behind this!' And yes, my hunch was correct."
Kirk Hammett Admits 'The Association' Is His Favorite Band That Surprise Metallica Fans
Later then, Kirk Hammett was asked if there is any band that he loves that would also surprise his band Metallica's fans. Opening up about his passion for every genre of music, Hammett named a pop band, The Association, as his favorite that surprised them. He also praised their hit song, Windy.
"Well, I mean – I love all types of music, I just don't like bad music [Laughs]," Kirk answered. "And for me, I love The Association.
"It's this band from the '60s, there were four singers, and they did that song 'Windy' -uh, that band! I love their harmonies, I love their arrangements.
"Being Asian-American, there was an Asian-American in that band, and I think he was one of the very first Asian-Americans in pop music. It was very cool to find that out too."
Naming his favorite song of all time, Kirk Hammett touched on the rock band UFO's Shoot, Shoot. Disclosing the song's importance to him, Hammett said that the song is still influencing him during the works he has been doing with Metallica.
"One of my all-time favorite songs is 'Shoot, Shoot' from the UFO when I was 15 or 16 years old," Kirk admits. "You know, just learning how to play guitar in my room. [When] I first learned that song earlier that afternoon, I was just so blown away by the guitar playing, and just the riffs and everything.
"When I learned it, it gave me a real sense of accomplishment because – first of all, it was UFO, a band that was unlike any other band in America at that time, late '70s, and noone really knew who UFO was, to this day a lot of people don't know [laughs].
"But, when I learned that song, like I said, it gave me a real sense of accomplishment, 'cause I could play it from begnning to end, and the guitar solo.
"And then I proceeded to play it like throughout all my teenage years – in my bedroom, just alone with the recording. And so, when I look back at that time, I think why that song is kind of, like – it was a big part of my development as a guitar player and just finding my style; it has a lot of the elements that I learned then, and that I still use now today in Metallica. Very basic elements – but it's still there. And so, that's why it's my favorite song I think."