ANGUS YOUNG Admits A Fact About AC/DC, 'Power Up' May Not Be The Last Album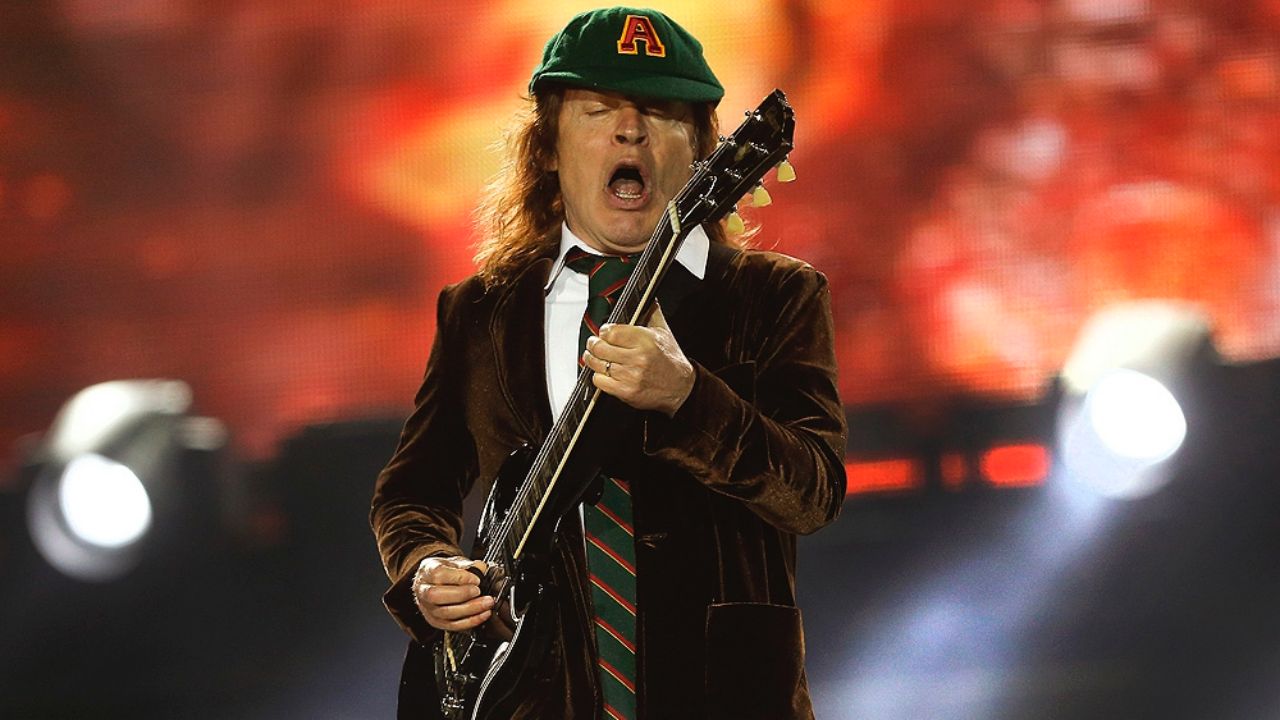 After the rock giants AC/DC's reunion decision, the whole rock world stunned and put a smile on their face amid the ongoing coronavirus pandemic. That was one of the greatest things that happened in 2020, no doubt.
Just a few months ago, AC/DC announced its reunion with an album titled, 'Power Up.' The album, which is a follow up to 'Rock or Bust,' is due out on November 13. The album, 'Power Up,' includes 12 tracks in total.
As some of you may have noticed, a founding member and the guitarist of the AC/DC, Malcolm Young, who died at the age of 64 due to the effects of dementia in 2017, credited as a writer in the album.
Recently, AC/DC's legendary guitarist Angus Young appeared on Radio.com and opened up himself to talk about the rarely known facts related to his band, AC/DC. He also touched on the writing process of the 'Power Up' and made exciting comments about that.
In the interview, Angus Young opened up that fact. When the interviewer asked if there were more unheard AC/DC materials, Angus Young confirmed that and revealed the truths.
"Oh, yeah," Angus Young said in the interview. "If I went through, there's a lot of ideas that were [recorded] through our career. The hard part is just keeping up with the technology of that time. Because in a lot of the early years, when cassettes mainly came around, you were using a lot of early cassettes.
"And then from that point, then when it went into CDs, we were using that. A lot of people go to their computers, but we'd pretty stuck to the CD world. We may have a few DAT tapes and other formats, ADATs and stuff like that."
AC/DC's reunited lineup features former and legendary members of the band, Brian Johnson, Phil Rudd, Cliff Williams, Angus Young, and Stevie Young.
Watch the entire interview below.