Dee Snider Recalls Alice Cooper Made Fun Of His Makeup: "Are You Fucking Kidding Me?"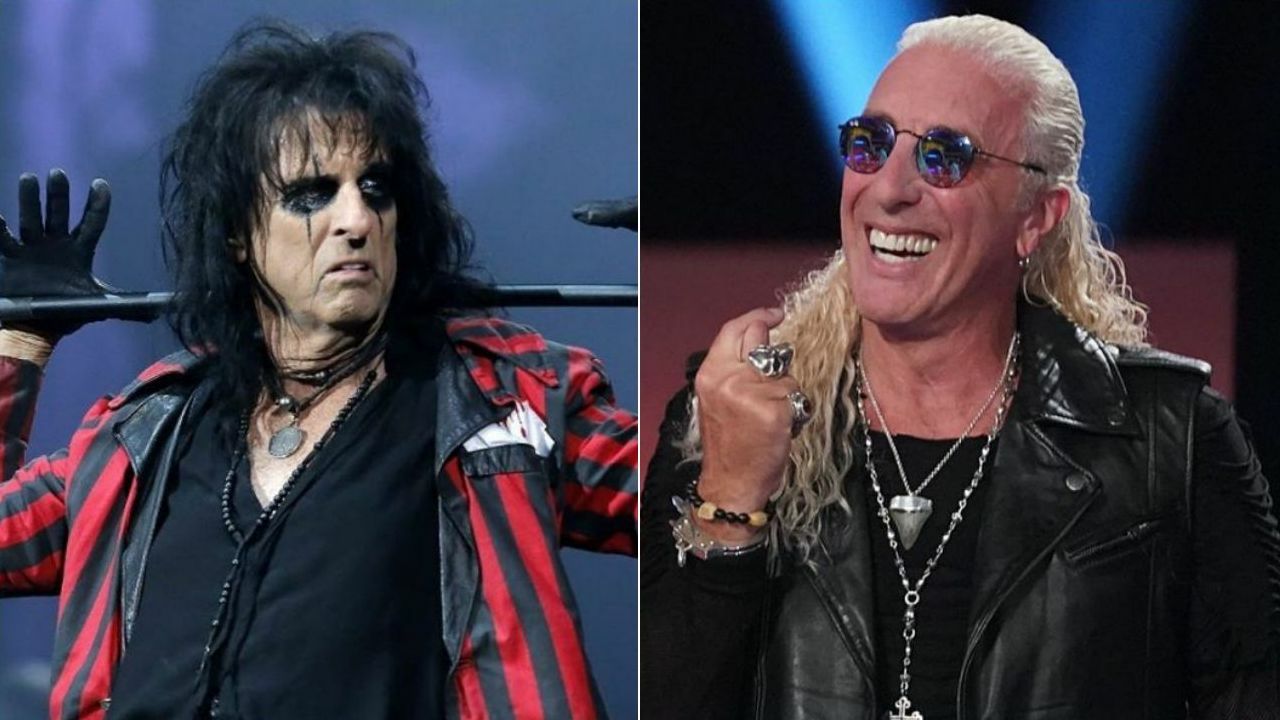 During a recent interview with Louder Sound, Dee Snider recalled the time Alice Cooper made fun of his makeup during his show's backstage and revealed what he told Cooper after his reaction.
Dee Snider is known for being the lead singer and frontman of the heavy metal band Twisted Sister. Debuted with the band's 1982 album, titled Under The Blade, Snider had released 6 studio albums throughout his tenure with Twisted Sister, which means he performed in the entire studio albums of the band.
Starting his career in 1964, Alice Cooper is widely regarded as one of the most popular singers in the rock community. During his solo career, The Godfather of Shock Rock released 21 solo studio albums. Releasing his debut album in 1975, titled Welcome To My Nightmare, Cooper unleashed his latest album in 2021, titled Detroit Stories.
On the other hand, Alice Cooper was the leader of his solo band. He released 7 studio albums throughout his band's career. Debuted in 1969 with Pretties For You, Alice Cooper solo band had released its seventh and final studio album in 1973, titled Muscle Of Love.
However, there are numerous epic moments in the rock and roll community, as you might agree. One of those moments happened between Dee Snider and Alice Cooper. Recalling Alice Cooper's making fun of his makeup, Dee Snider also mentioned his admiration for the musician.
"Alice Cooper is a great hero of mine," he says. "Early on in my career I had been so vocal about being inspired by Alice, he actually came to see Twisted Sister in concert."
"First he sent me a dozen black roses and a personal note. Later I remember doing a photo shoot backstage, putting on my make-up, and Alice standing there and making fun of me. I said: 'Are you fucking kidding me? I'm doing this because of you! You're busting my balls because I'm putting on make-up? C'mon, man!'"
Dee Snider Doesn't Approve Of Alice Cooper Playing Golf As A Metal Man
Elsewhere in the interview, Dee Snider has also commented on Alice Cooper's golf addiction. Saying that he doesn't approve of it, Snider added that golf is not metal.
"To be honest, I don't approve of Alice playing golf," Snider adds. "Golf, to me, is not metal.
"Once I told him: 'Can't you at least get some studded-leather golf club covers?' But Alice just piddled off to do his golf game, because the guy is serious about golf."
Back in this past March, Alice Cooper had shared his honest opinion on Dee Snider after the interviewer mentioned Snider's Rock Hall criticisms. At the time, Cooper had said that Snider is a great guy.
"Well, I think everybody that's like Dee Snider, who deserves it," Cooper said. "I mean, Dee was not just a lead singer, he did some politics there, and he was also a spokesman, and he was just an all-around great guy.
"Twisted Sister didn't sell a gigantic amount of records, they didn't even make that many records, but they were effective, and that part of Hall of Fame is – how much did you affect rock 'n' roll, I mean, that's why bands, like Tom Waits, how many records did Tom Waits sell?"