Max Cavalera Recalls Promoting Sepultura's 'Schizophrenia' In New York: "Some Dude Put A Knife To My Throat"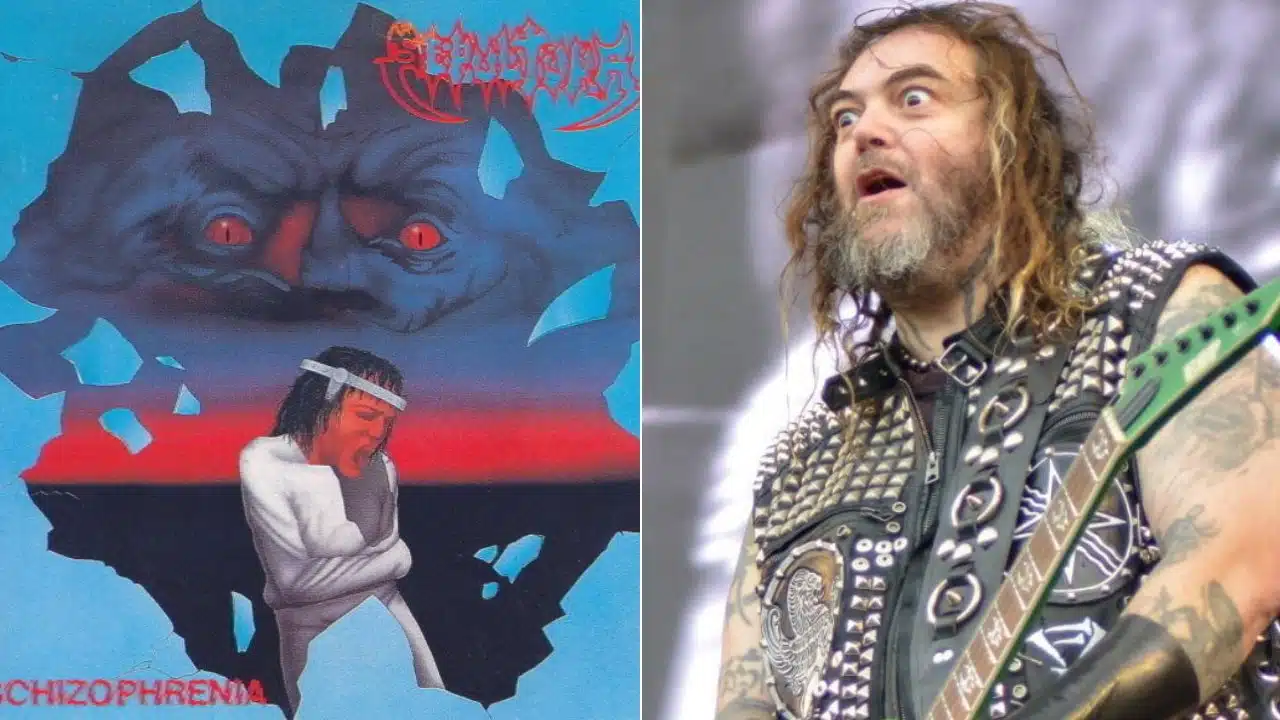 In a new interview with KISW 99.9 FM, Sepultura founding member Max Cavalera has recalled the time he was mugged by a person in New York while he was trying to promote his band in the United States.
Max Cavalera is one of those founding members of the heavy metal band Sepultura with his brother Igor Cavalera. Starting to write his band's history in 1985, the musician had parted ways with the band back in 1995. At the time, Sepultura had only 5 studio albums and had a huge success as a band.
Having 15 studio albums in total, Sepultura released its latest release, Quadra, back in 2020. Featuring different and quite unique stories in every one of its album releases, one of those weird moments happened when the band was slowly reaching world fame in the late 80s. When the band released its first two studio albums, Morbid Visions and Schizophrenia, Sepultura had a huge fanbase in Brazil.
The thins were starting to change when the band's icon, Max Cavalera, decided to fly to New York during the band's second release, Schizophrenia. He aimed to promote his band to people in the United States and get a new success and fans from there. Things had not gone as he had hoped, and a New York dude had taken his last 5 dollars in his pocket by putting a knife to his throat.
Recently, he detailed the time he was mugged by a guy in New York while he was promoting Sepultura's Schizophrenia. Mentioning the band's third album Beneath The Remains, Cavalera admitted that it was a special album for him. He then revealed how he flew to New York.
"Well, 'Beneath The Remains' is very special," Max says. "It's a journey actually that involves the whole record because to me that journey of the record really started when we put out 'Schizophrenia'.
"It was the last record [for] the Brazilian label [Cogumelo Produções]. I got a free ticket to go to New York as a Pan Am employee. So I pulled my hair back and I got… my mom bought me a five-dollar cheap suit, you know? Like really, really a bad suit but I looked very official. I had the Pan Am pin, you know, like an employee. That was the only way to get the free ticket, man."
Max Cavalera Reveals Being Mugged In New York While Promoting A Sepultura Album
Max then continued his words by recalling how he was mugged in New York. Saying that he had only 5 dollars in his pocket, Cavalera made fans laugh, saying that he flew from the land of crime in Brazil to get mugged in New York, United States.
"I came to New York for two days and I just gave people Schizophrenia copies – Metal Blade, Combat, Noise Records, and Roadrunner," he continued.
"During my time in New York, I got mugged for five dollars on 42nd and Broadway, near Broadway. Some dude put a knife [to] my throat. I had five dollars in my pockets, I'm like 'here man. Take it. Holy shit.' I came out of the land of crime in Brazil to get mugged in New York.
"Another thing that was funny, we ended up making an in-store appearance at Slipped Disc and the total people that show up was three including the owner and his kid. That was the first in-store, my first real in-store."
Max Cavalera's Reaction To Being Praised By Lemmy
Back this past September, Max Cavalera shared his reaction to being praised by a music legend Lemmy Kilmister from Motörhead. Admitting that it was unreal, Cavalera showed off his pride in it.
"The 'Roots' record, which was heavily influenced [by] tribal music — the mix of tribal music and metal was a brand new thing, and we kind of went into a complete unknown territory when we did that, and the results were amazing," Cavalera reveals.
"And we ended up getting praised by people like Dave Grohl and Lemmy from Motörhead, which was unreal to me to hear – my idols praising some of my stuff. It was pretty cool."