Mastodon Drummer Says Joey Jordison Was The Driving Force For Slipknot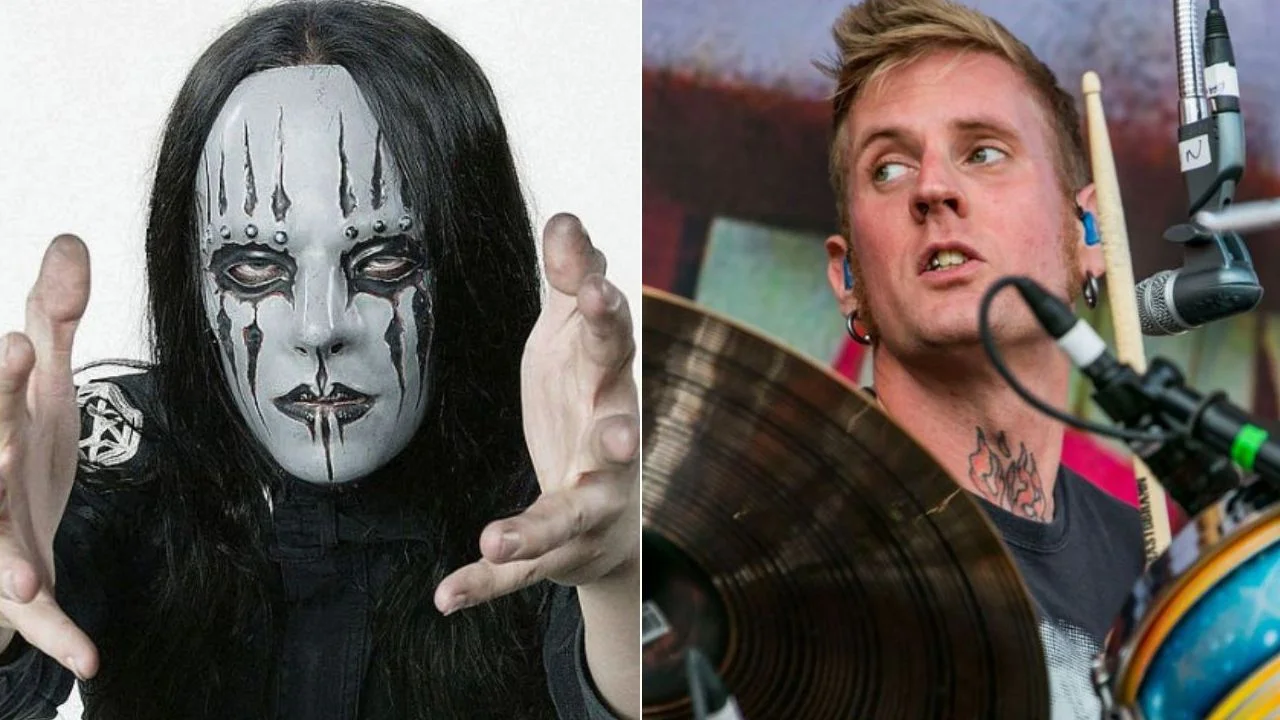 Mastodon drummer Brann Dailor has paid his tribute to the late Slipknot drummer Joey Jordison and said that he was the driving force of the heavy metal band.
Slipknot is a heavy metal band that was formed in Iowa in 1995 by drummer Joey Jordison, percussionist Shawn Crahan, and bassist Paul Gray. At press time, the band released six studio albums in total. Throughout its career, as of 2021, Slipknot has sold more than 30 million records worldwide.
Joey Jordison was the original drummer of Slipknot until he departed from the band on December 12, 2013. Releasing four studio albums throughout his career with the band, Jordison had produced the live album 9.0: Live.
As you remember, Jordison had talked about suffering from acute transverse myelitis in 2016. On July 26, 2021, the drummer's family announced sadly that Joey Jordison had died in his sleep. He was 46.
However, in a recent interview with Knotfest, Brann once again paid his tribute to the late Slipknot drummer Joey and sent his huge respect for him. Saying that Jordison was one of the pillars of metal drumming, the drummer added that Joey was the driving force of the band. He also mentioned Pantera legend Vinnie Paul and Slayer drummer Dave Lombardo.
"Joey Jordison was one of the pillars of metal drumming," he says. "He will always be that, you know. He's up there with Vinnie [Paul Abbott] and [Dave] Lombardo and all those guys. It's huge, his contribution.
"I mean, there's a whole genre of music that kind of sprung up around what Slipknot put forth. And he's the heartbeat of it all — he was the driving force.
"The drums are really fucking loud on Slipknot records for a reason."
Brann Says Slipknot Drummer Wants To Be On Stage
Concluding his words, the talented drummer said that Jordison wants to be there to play live shows. Later then, he said that he plays his live shows in memory of Joey Jordison. According to the drummer, Joey's passing has given him the impetus to give that little bit extra.
"I bet he wants to be there and he can't, and so I'm like… I don't know… There's this feeling that I'm having when I'm playing that I want to do better and play better for him somehow," the drummer continues.
"I don't know. It's kind of weird. But yeah, that's how I feel about it. Because I really do. I just feel terrible that things ended up the way that they did. But then, you know, there was nothing anybody could do."
Also, this was not the first time Brann paid his tribute to Joey Jordison. Two months ago, he had appeared on The Jasta Show to reveal his special relationship with Joey Jordison. When Jasta said about Jordison that he lived more in 46 years than a lot of people live in a hundred, Brann said it was grandiose.
"Everything he did was big, and his personality was huge, even though he was just a little guy," the drummer said. "The kid was hilarious, and it was always so fun to hang with him, just 'cause he was just a little crazy ball of energy.
"And his mind was just going constantly – ideas, ideas. [Jordison was] a funny dude. I got along with him right off the bat."