Former Ozzy Osbourne Guitarist On Randy Rhoads: "He Didn't Like Black Sabbath"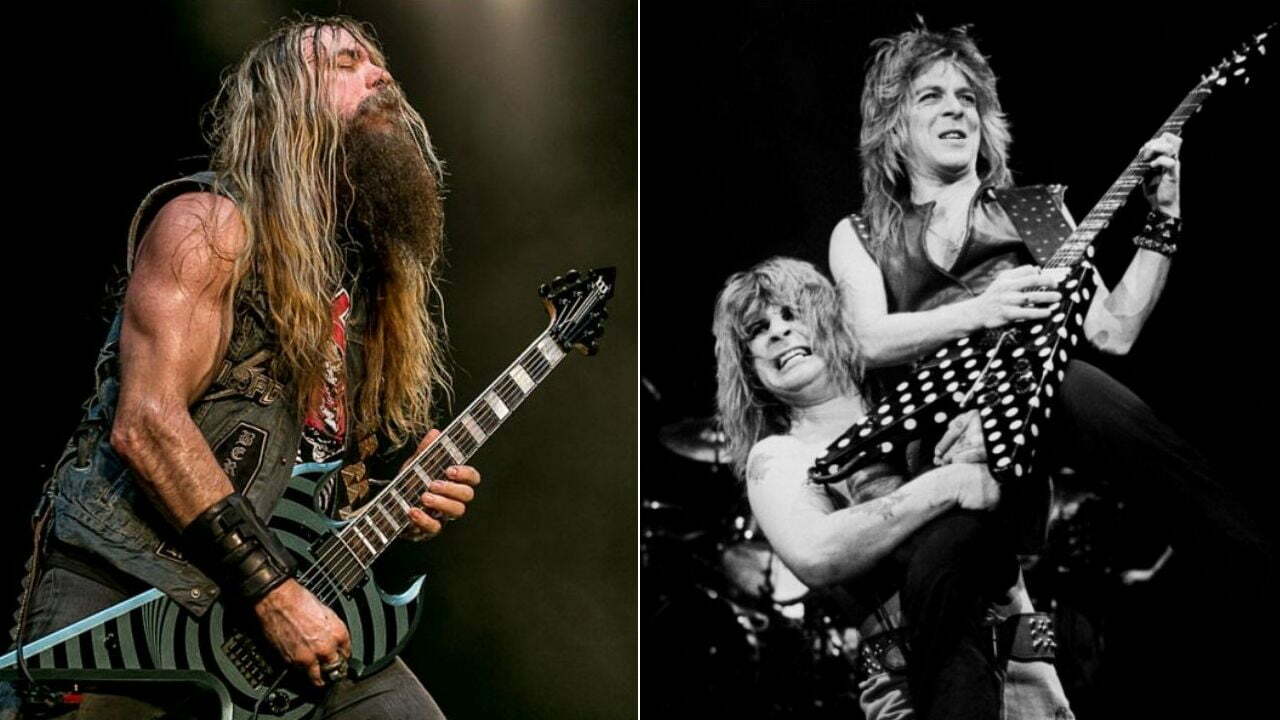 Former Ozzy Osbourne guitarist and current Black Label Society frontman Zakk Wylde once again paid his tribute to the late guitarist Randy Rhoads and said Rhoads didn't like Osbourne's former band Black Sabbath.
Ozzy Osbourne is an English singer and songwriter who rose to prominence as the lead vocalist of the Black Sabbath, which was formed by Tony Iommi, Bill Ward, Geezer Butler, and Ozzy Osbourne himself. He released 10 studio albums throughout his career with Black Sabbath.
Besides his Sabbath career, Ozzy Osbourne has a successful solo career. Debuting in 1980 with Blizzard of Ozz, Osbourne released his latest and twelfth solo album in 2020, titled Ordinary Man. During his solo band, Ozzy Osbourne was joined by Randy Rhoads from 1979 until he died in 1982.
Randy Rhoads had released two studio albums with The Prince Of Darkness. When the guitarist played in the musician's debut album, Blizzard of Ozz, Rhoads had also appeared on Ozzy's second studio album, Diary Of A Madman.
However, recently, Zakk Wylde has appeared on Ultimate Classic Rock to talk about Randy Rhoads and his feelings against Black Sabbath.
"Randy didn't like Sabbath at all," Zakk says. "So, from the world he was coming from and where Ozzy is coming from, the fact that he didn't like Black Sabbath at all, and wasn't influenced by Sabbath or anything like that, is really how that soup worked.
"There was a ton of Ozzy material before they turned into Ozzy songs. The major riff in 'Crazy Train' and everything like that with the A-E-D-A, where it goes all major and everything like that, that was Quiet Riot kind of stuff."
This Was Not The First Time Ozzy Osbourne Guitarist Wylde Paid Tribute To Randy Rhoads
As some of you might know, this interview was not the first time Wylde paid his tribute to the late guitarist Randy Rhoads. On May 10, 2021, Wylde had said for Rhoads during an interview with Guitar Villains that he had amazing chops.
"Randy's side of his amazing chops, and his tone, and his feel, and everything like that – it's his composition and his writing," he says.
"So you sit down with it, and I still do it to this day you, you sit, I'll have the backing track, and then you work on something so it has a beginning, a middle, and an end. And so you get something that you're happy with."
Later then, Wylde had touched on the crazy writing skills of Randy Rhoads.
"The Saint Rhodes school of writing is where you just sit with it and compose a solo," he added. "Like 'Stairway to Heaven,' 'Hotel California'… the same thing with Randy's solos – I could literally play you some of his solos and you would know the song.
"It's pretty crazy, but that's how it is with Randy's solos. It's his writing – his and everybody's – legacy is the writing. When you talk about Bach, Mozart, Beethoven… it's what they wrote."