Judas Priest's Rob Halford Compares Himself To Musicians Who Retired 50-Years-Old: "You Put Your Feet Up; It's The End"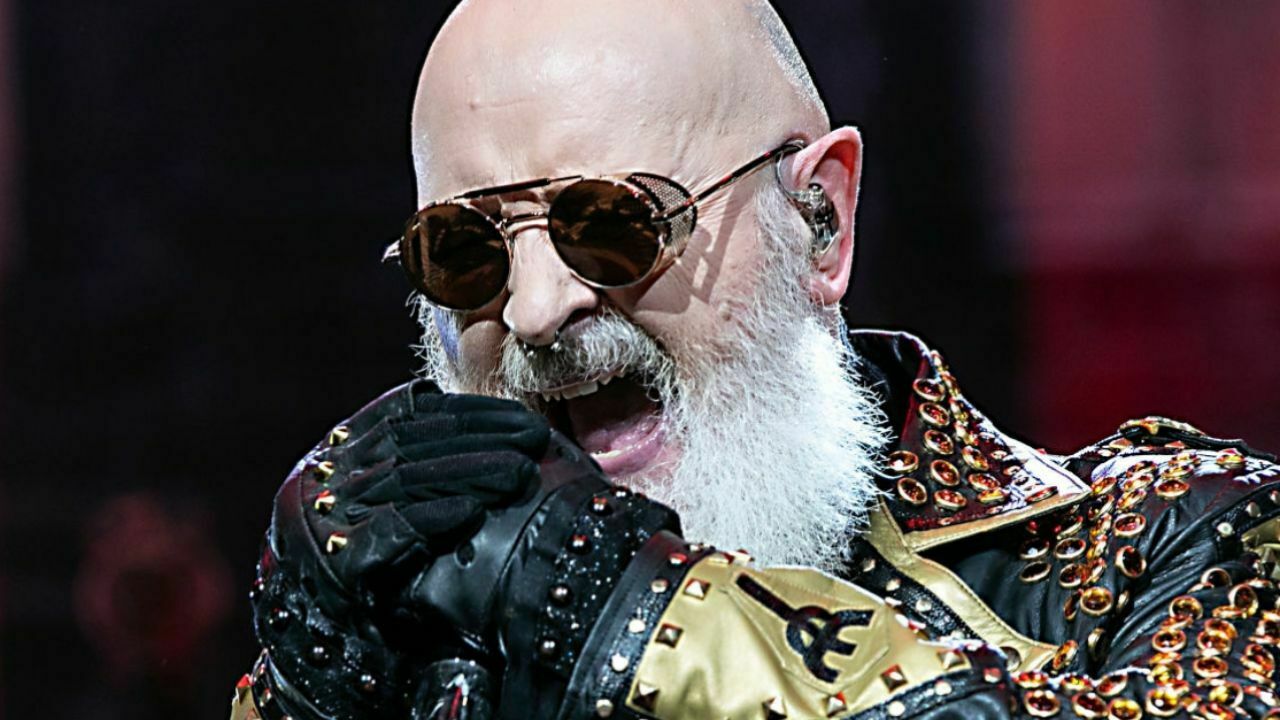 In a new appearance on Decibel Magazine, Judas Priest singer Rob Halford has discussed the current state of his voice these days and admitted that he wants to sing and perform as much as he can.
Rob Halford is the lead vocalist of the heavy metal band Judas Priest. He first joined the band four years later they were formed, in 1973, until his departure in 1992. Later then, Halford rejoined the band in 2003 and still rocks the stage in front of Priest fans.
During his ongoing career with Judas Priest, Rob Halford released twenty studio albums. Debuted in 1974 with the band's Rocka Rolla, Halford's latest Priest album was 2018's Firepower, which was the band's latest album.
However, recently, the musician mentioned his current voice while commenting on musicians who retired at 50-years-old. He reflected on the fact that he is still rocking the stage and recording more than 50 years after Judas Priest formed.
"Most people in England are retired at 50," Halford says. "You put your feet up; it's the end.
"You start puttering around your garden and sitting in your deck chair with a cup of tea. It's true that you thought back then that rock 'n' roll was a young man's adventure, that even 50 is a stretch."
Rob Halford Recalls A Touching Moment With A Young Judas Priest Fan
Later than, the singer recalled a touching moment he lived with a young Judas Priest fan. According to him, seeing that young fan led him to pray to God to give him another 50 years in the community.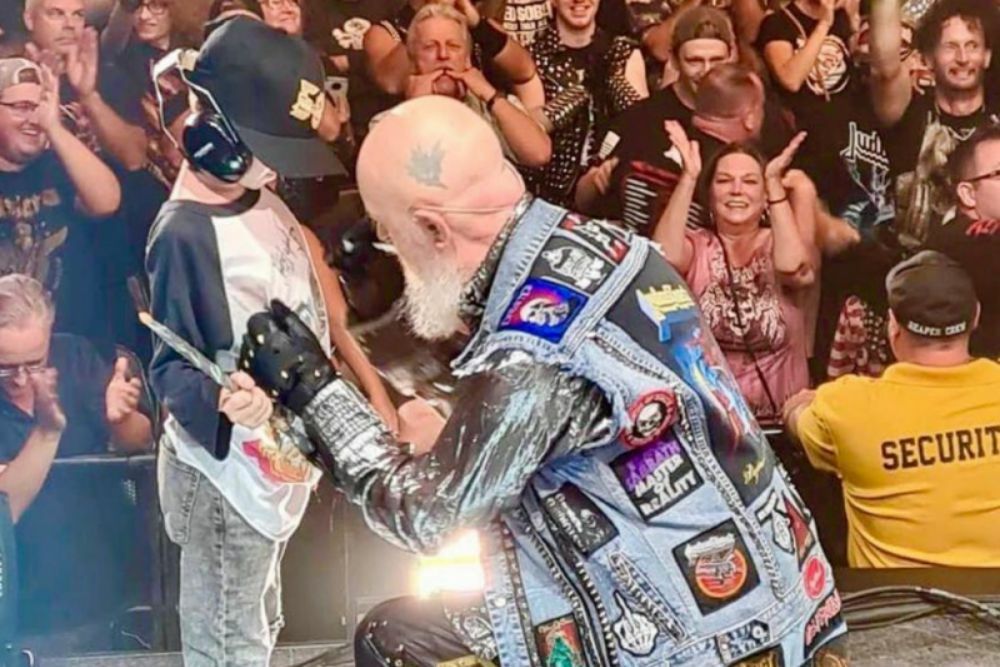 "There was a little kid at a recent [Judas Priest] show," Halford says. "He was on his dad's shoulders, and he knew all the words to all these Priest songs. He was like eight years old.
"I brought him up on the stage and signed his shirt. And that's when I go, 'please, god, give me another 50 years, because I don't want it to end.' I genuinely from the heart do not want it to end.
"So these are all just glorious moments to live to the full and celebrate every day, whether you're on stage or not."
Elsewhere in the interview, Rob Halford was asked what he thinks about whether he is fortunate because he can still perform at a high level. Halford shared his honest opinion and said he loves to perform on stage.
"I am blessed," Halford stated. "I've always said that once I start to sound like a British pub singer, just grab the mic from me. I might end up on the Las Vegas strip in some dive bar. [Laughs]
"I love to get on stage. We all do, all of us in Priest. It's a genuine desire to make that final part, complete the journey I spoke of before, when you're playing live.
"That's what it's all about. That's when it all makes sense."
Back in the past month, Rob Halford had revealed what led him to return to Judas Priest when he left the band in the early '90s. Revealing a heartbreaking letter about that, Halford said that he realized that he missed the band so much.
"I was living in San Diego at the time, and I really missed the band," he says.
"So, I went to a coffee shop, and, people don't write letters anymore, it's all emails, but I went into the coffee shop and bought a cup of coffee, sat outside with some blue paper and a blue envelope and poured my heart out into what was six, seven or eight pages of where I was at and what I was feeling. How much I missed the band, you know."
"It was a really intimate and personal letter. So, I sent that off to Trinifold, our management people, and just let it go.
"I just thought 'Let's see what happens', but at least I had got it out of my soul, out of my system.
"It's really damaging if you hold things in, it's damaging to your mental health, you've got to find a way to bring those things out, so I poured my heart and soul into this letter.
"In found out later that this was all part of the journey back, because the guys all read the letter and they said 'Let's do it.'"