Richie Faulkner Reflects On Hitting The Road With Elegant Weapons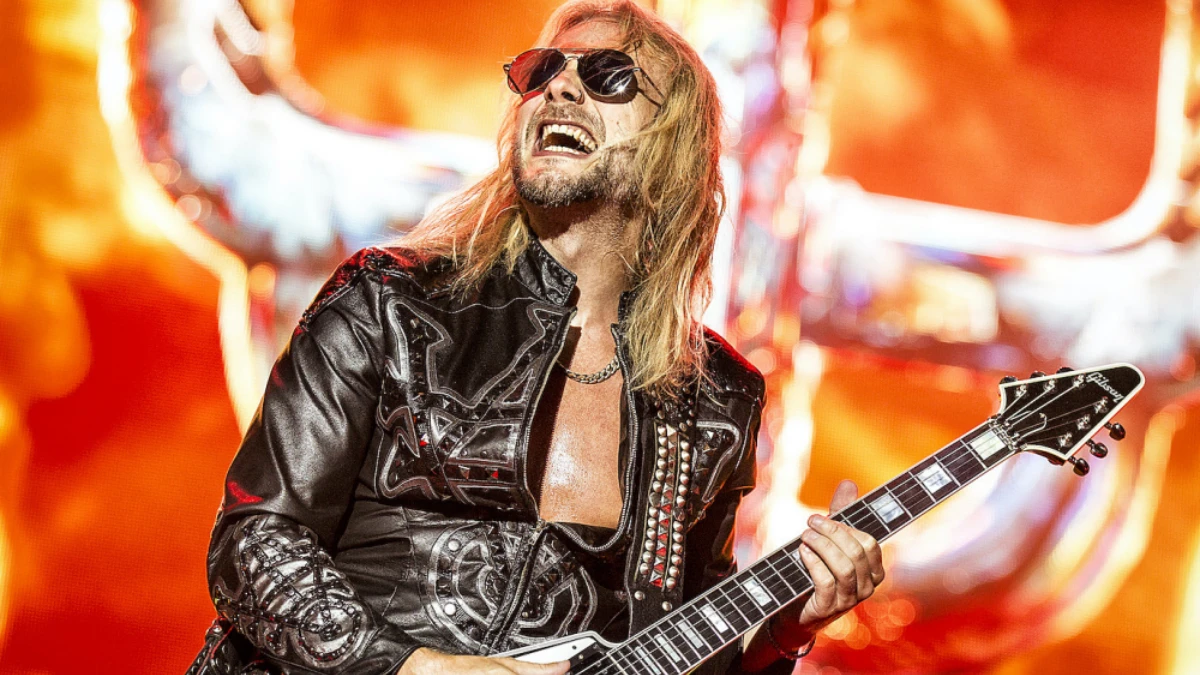 Judas Priest guitarist Richie Faulkner has opened up about hitting the road with his supergroup Elegant Weapons.
Richie Faulkner first came to world prominence as a member of the heavy metal band Judas Priest. He joined the legendary heavy metal band Judas Priest in 2011, replacing longtime guitarist K.K. Downing. Since then, he has become an integral part of the band, helping to write and record some of their most successful albums. Notably, he played a key role in the creation of the band's critically acclaimed 2018 album Firepower, which marked the band's most recent album at press time.
Furthermore, Faulkner's musical legacy extends beyond his work with Judas Priest. Before joining the band, he played with a number of other well-known acts, including Lauren Harris, daughter of Iron Maiden bassist Steve Harris, and the metal band Voodoo Six. In the end, his work with Judas Priest has cemented his place in the pantheon of great metal guitarists, while his solo work and collaborations with other artists demonstrate his versatility and creativity as a musician.
On October 25, 2022, Richie Faulkner, Rex Brown, Scott Travis, and Ronnie Romero came together to form the supergroup Elegant Weapons. The band released its debut album on March 26, 2023, named Horns For A Halo. Moreover, the band will support Pantera on two separate sold-out shows, on June 13 at Verti Music Hall in Berlin and on June 21 at Edel-Optics De Arena in Hamburg.
However, Richie Faulkner recently sat with Blabbermouth to discuss Elegant Weapons' future. The guitarist reflected on hitting the road with the band this summer, revealing his thoughts on a step outside without Judas Priest.
"When you do something outside the machine, you take the machine with you," Faulkner discuss. "Would they approve? Is this good enough? You have to take that with you. Everything I do has got to be approved by [Judas] Priest in my mind. It raises the bar.
"And Priest is still going. We will get back into it next year with a new album. It's doing something that can stand alongside Priest on its own two feet. You can see where the DNA comes from. All these things ran through my mind when I put this together, but the main thing was, 'Does this stand on its own two feet? Is it different enough to start a band and put out a record?' I think it did.
"I think that's the exciting thing when stepping outside of the machine. You're on your own, but you also take everything you've got from them with you."
Elsewhere in the interview, Faulkner also mentioned his expectations from Elegant Weapons. According to him, he is pretty excited about the band's future.
"I keep saying that seeing where this band evolves is the exciting thing," he says. "How will it evolve live, take on a different identity and become more connected? How will it evolve during the writing for albums two and three? That's an exciting thing for me to think about."
Elegant Weapons will play its first show at O2 Arena in Prague, Czech Republic, on June 12. You can find more info about Elegant Weapons' upcoming shows here.