Lzzy Hale On Halestorm Tour Bus Fire: "It's Like We Dodged A Bullet"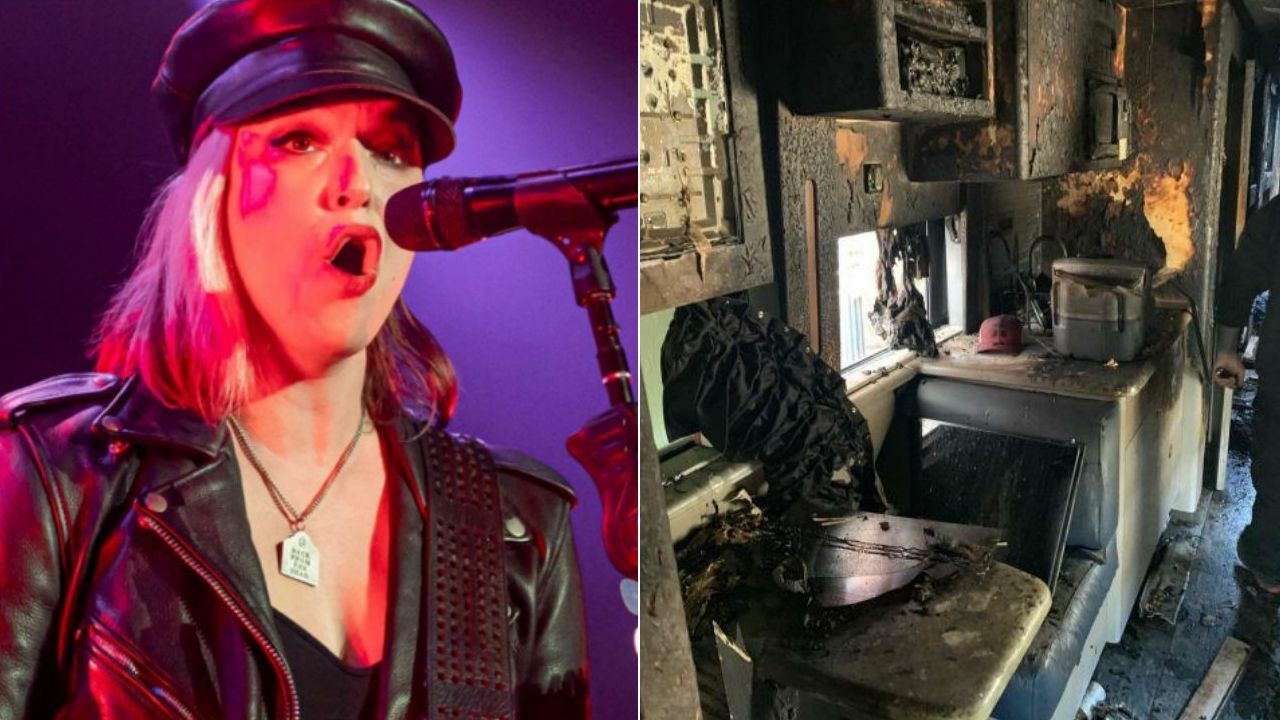 Halestorm frontwoman Lzzy Hale has opened up about his band Halestorm's recent tour bus fire and shared the bad experience behind it, saying it was like they dodged a bullet.
Halestorm is a world-famous rock band formed in 1997. Consisting of Lzzy Hale on vocals, Josh Smith on bass, Arejay Hale on drums, and Joe Hottinger on guitars, Halestorm debuted in 2009 with its self-titled album. The band's latest and fourth studio album had released in 2018, named Vicious.
On Thursday (January 20), Halestorm members had awakened one of the scariest mornings they've ever lived. Unfortunately, their tour bus burned down, which was caused by an electrical problem. Even though there was no sabotage, it seemed that Halestorm members will not forget the incident easily.
After they first heard the news, the band's members had shared their first reactions to the moment after their shock. In his message, Hottinger had said that they all lost some of their stuff, while Arejay confirmed nobody was hurt. Also, Arejay had thanked people who have sent their support through them.
During her recent 8-minute interview with HardDrive Radio, Lzzy Hale recalled those shocking moments. At first, the musician admitted it was a very emotional day that he lived confusion of emotions. Saying that it was like Halestorm dodged a bullet, Hale added that they are very grateful to have each other.
"It happened at three a.m," recalled Lzzy. "Nobody was in the bus.
"It was a very emotional day yesterday. All day I'm either crying or I was just laughing hysterically at it all and sometimes a combination of the two. Just because it could have gone so left in many ways. It's kind of like we dodged a bullet.
"But, man, playing the show last night [at the DCU Center in Worcester, Massachusetts] after all of that happened was amazing. I don't think I've transcended like that on stage in a long time.
"I think just the idea that maybe one of us would have gotten hurt, maybe somebody would have died, and the fact that we're all in one piece and together, we literally played that show like it was our last show.
"And [we're] just very grateful to have each other and very grateful for music, and just with everybody around us and the audience and all of that. So there's a silver lining to it all."
Lzzy Hale Reveals What Caused The Fire On Halestorm Tour Bus
Lzzy then asked what caused the scary fire on their tour bus. According to Lzzy Hale, Halestorm's tour bus burned down because of an electrical issue. Detailing the fire, Lzzy said it started the place where her and Josh's bunk would have been. She also revealed a weird moment she lived with her brother, which was a crazy thing for them.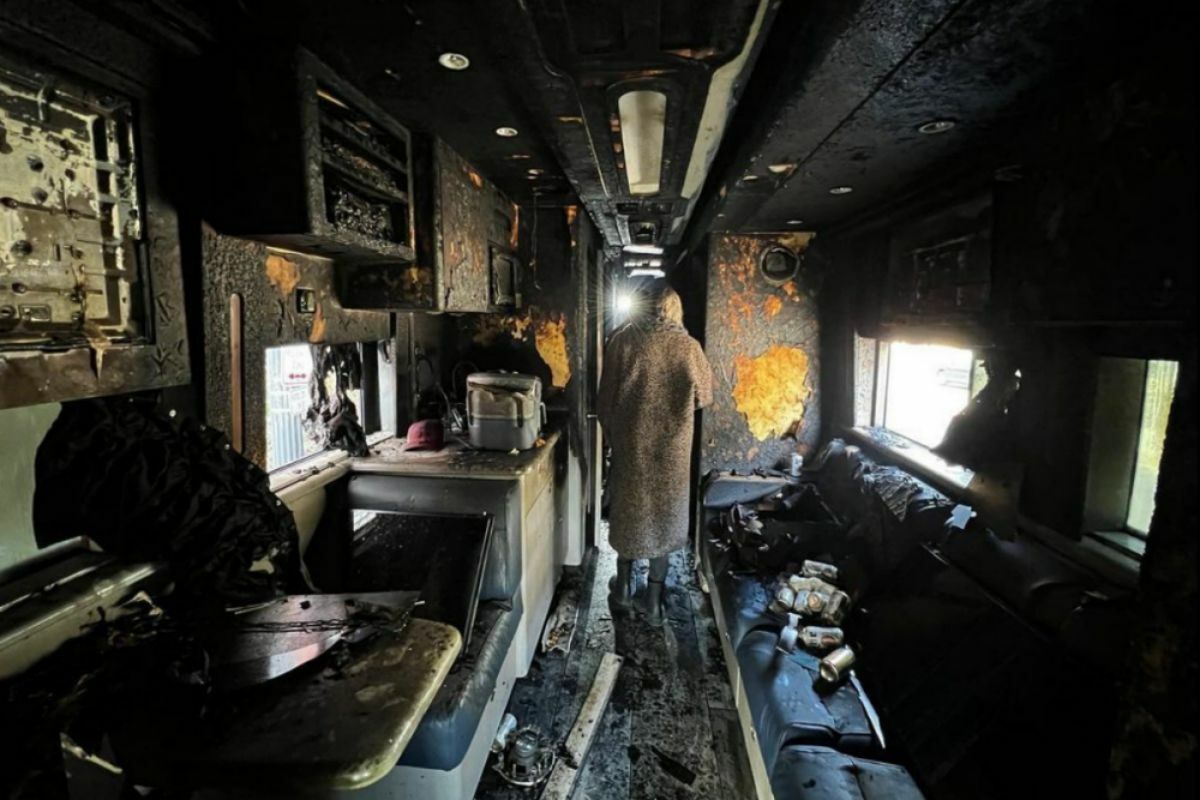 "The investigator said it was something electrical — like in the walls or something," she revealed as the cause of the fire.
"It basically started where mine and Josh's bunk would have been, which is kind of like mid-bunk hall.
"And it was just crazy 'cause the whole day I kept telling Arejay, 'cause Arejay and I kind of notorious bunk sleepers, even when we have days off — something with hotel rooms, I have trouble sleeping. And for some reason, that day Arejay was, like, 'I'm just gonna do something in the room 'cause I wanna work out.' And I'm, like, 'You know what? I'm just gonna have a bed to myself' or whatever.
"And it's just nuts because our amazing security guy ended up literally busting in with a fire extinguisher from the hotel but could not get back to the bunk hall. It was just… According to everybody at the fire department, it was 15-foot flames. So everything was charred.
"I've lost a lot of things, which is why I'm actually talking to you on my phone instead of my iPad right now. But we're just lucky it's only stuff. It's just stuff, and we're all together, which is great."
After the shocking fire, Lzzy Hale had shared a tweet to keep fans updated. In the tweet, Lzzy said that they were grateful that nobody was hurt, and they were just lost their stuff. She stated that it was the universe's game with them.
"Thank you to everyone for the well wishes," Lzzy said. "Like Joe said in his post,we lost some stuff, but so grateful that it was only stuff and no one was sleeping on the bus last night.
"I'm still shook, and emotions are a bit high today.But looks like the universe is not done with us yet!"
Thank you to everyone for the well wishes. Like Joe said in his post,we lost some stuff, but so grateful that it was only stuff and no one was sleeping on the bus last night. I'm still shook, and emotions are a bit high today.But looks like the universe is not done with us yet!

— Lzzy Hale (@LZZYHALE) January 20, 2022