The 5 Albums That Sammy Hagar Picked As His Favorites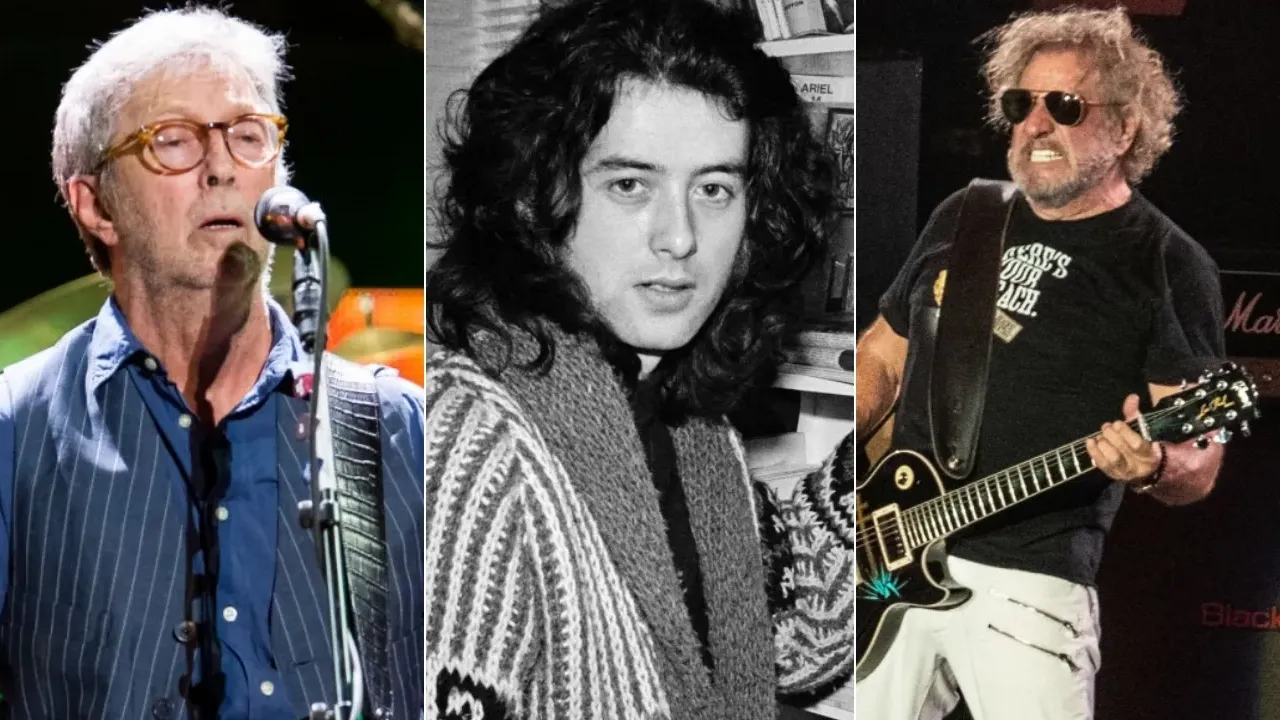 Sammy Hagar is a rock musician who has dedicated his life to playing rock music and has grown up with a love of making music from childhood to the day he first played music live on stage. Known as "The Red Rocker" in the rock community, Hagar has been making music since 1972.
The Red Rocker first started his professional career during the early 1970s, while he was a member of a hard rock band called Montrose, which was the band he first got fame from in his early career. Shortly after doing remarkable things with the band, he embarked on a solo career and grew in his experience of making music. As he succeeded during his solo career back in the 1980s, he was invited to play in Van Halen after the band parted ways with David Lee Roth in 1985, and Hagar led the band until 1996. He rejoined the band in 2003 and stayed until 2005.
So, it is a certain fact that Sammy Hagar is one of the most influential artists in the history of rock. But, what are Sammy Hagar's favorite albums of all time? Let's look at them.
The 5 Albums That Sammy Hagar Picked As His Favorites
In 2015, Sammy Hagar sat with Classic Rock to discuss his favorite albums in rock. In the interview, Sagar named the albums of some giant rock artists, such as Little Richards, Led Zeppelin, The Rolling Stones, Pink Floyd, and Cream.
The Rolling Stones – 12 X 5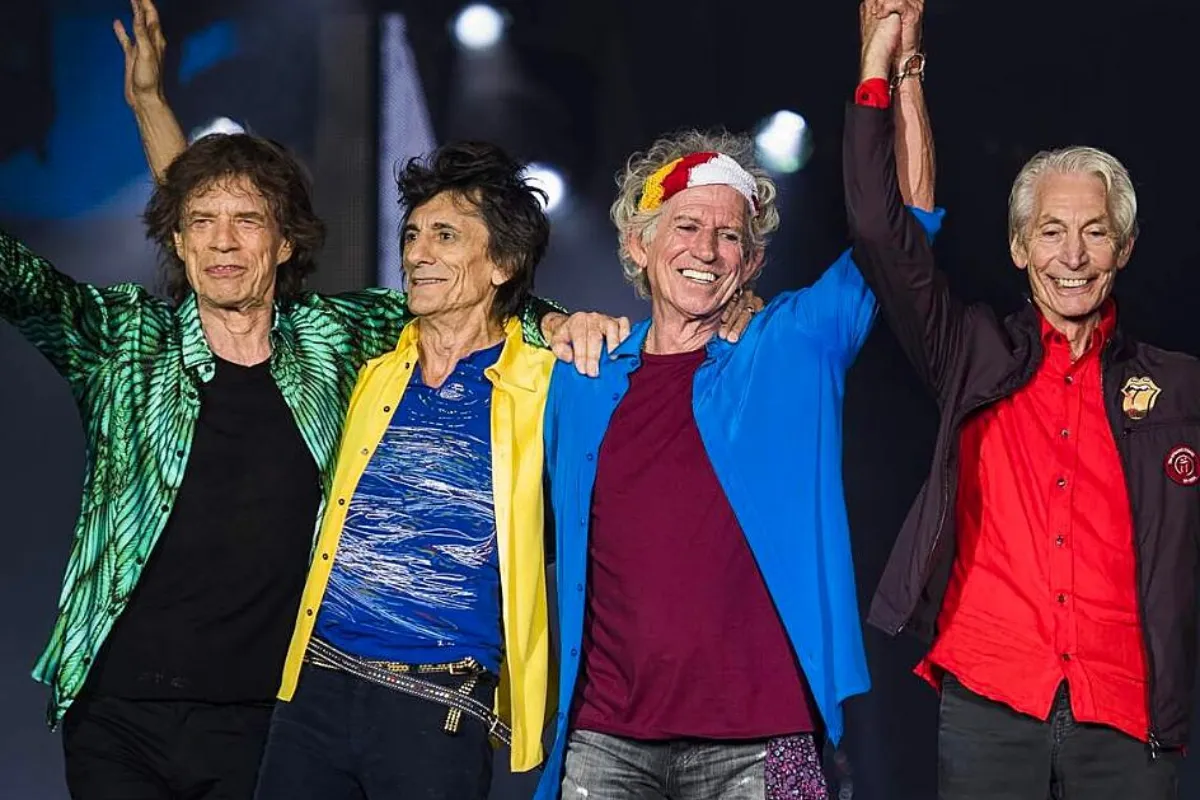 The Rolling Stones' second studio album, released in 1964 and entitled "12 X 5," was one of the albums that Sammy Hagar named some of his favorites. The album was a follow-up to the band's debut album, The Rolling Stones (England's Newest Hit Makers), which introduced the band to the rock community very well during the 1960s.
When he mentioned the band's second studio album as one of his favorite albums, Sammy Hagar revealed a whole different and weird story behind it. Saying that he learned the band from his sisters, Hagar recalled The Stones' first American show at the Swing Auditorium in San Bernardino and admitted that he and his friend sneaked in the band's show.
"I saw the Rolling Stones' first appearance in America, at the Swing Auditorium in San Bernardino," he recalls. "I didn't have any money to get in, but I was hanging outside the venue, just to try to get a look at them.
"The band pulled up in a school bus, they got out with a bunch of radio people, and I thought, 'Wow, the Stones are short. They're my size!' I snuck up to them and walked right in the place with them. My buddy and I were dressed just like them, because we were total Stones freaks. People thought we were with the band's entourage. We saw the whole show."
Cream – Disraeli Gears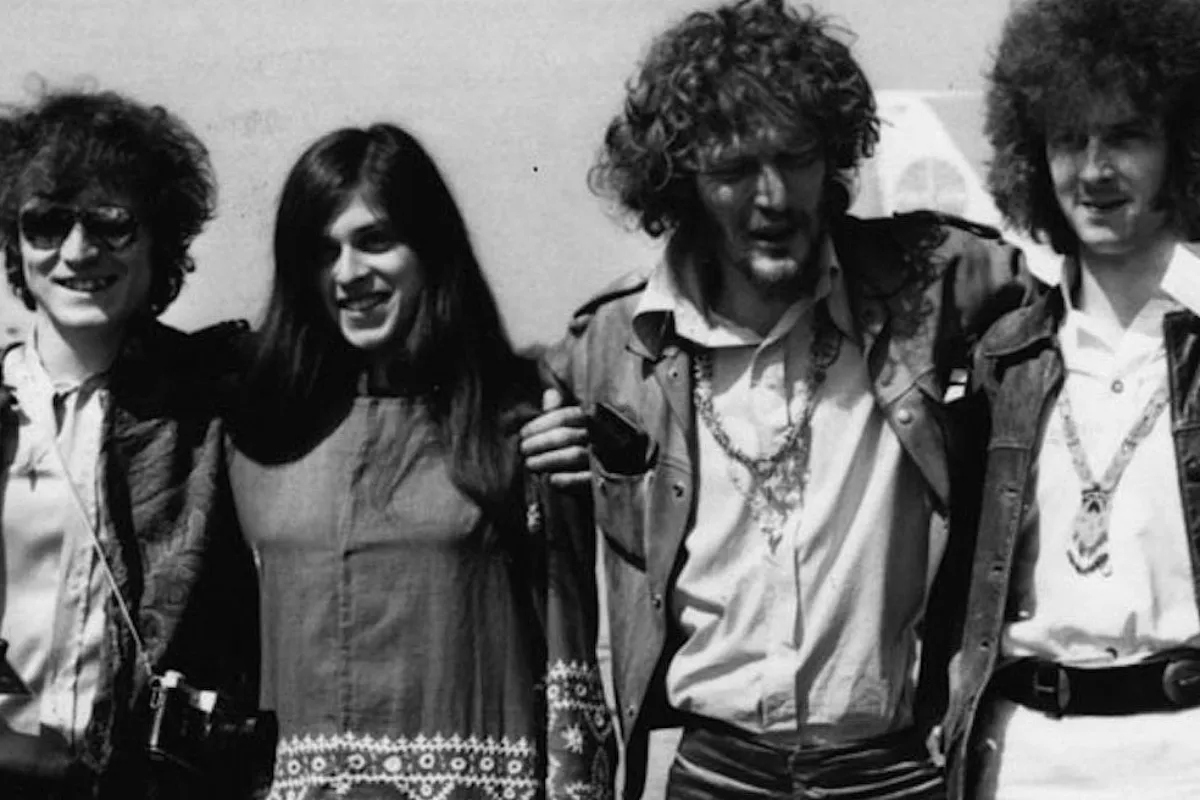 There was another rock giant Sammy Hagar put on the list—Cream with its second studio album, Disraeli Gears. Released in 1967, the album was one of those masterpieces of the band that featured extraordinary Eric Clapton guitar sounds and vocals, powerful Ginger Baker drum and vocal screams, and gigantic Jack Bruce vocal and bass rhythms.
While he was talking about Cream's influence on himself, Sammy Hagar went on to say that the album helped him dig into Eric Clapton more. He praised Clapton by touching on the album's solos.
"Cream were the next big influence on me," Hagar comments. "I loved Fresh Cream, but Disraeli Gears was the album that really got me into digging into Eric Clapton. I wore it out. I played it over and over learning those guitar solos, and let me tell you, every solo on the record is spellbinding."
He even mentioned Cream when he recalled his first impressions of his former band Van Halen in his book RED: My Uncensored Life in Rock by Sammy Hagar. At the time, he revealed the similarity between Van Halen and Cream.
"I realized it was Cream all over again — my favorite rock band ever," Sammy says. "There was something about it that was slow, confident, almost majestic. My rock had always been more intense. They were relaxed into this groove thing, even if it was uptempo. Alex laid back, like Ginger Baker always did. Eddie played the way Clapton played, deep in the pocket. He didn't speed up anything. I'd never played with guys like that before. I decided I was in."
Led Zeppelin – Led Zeppelin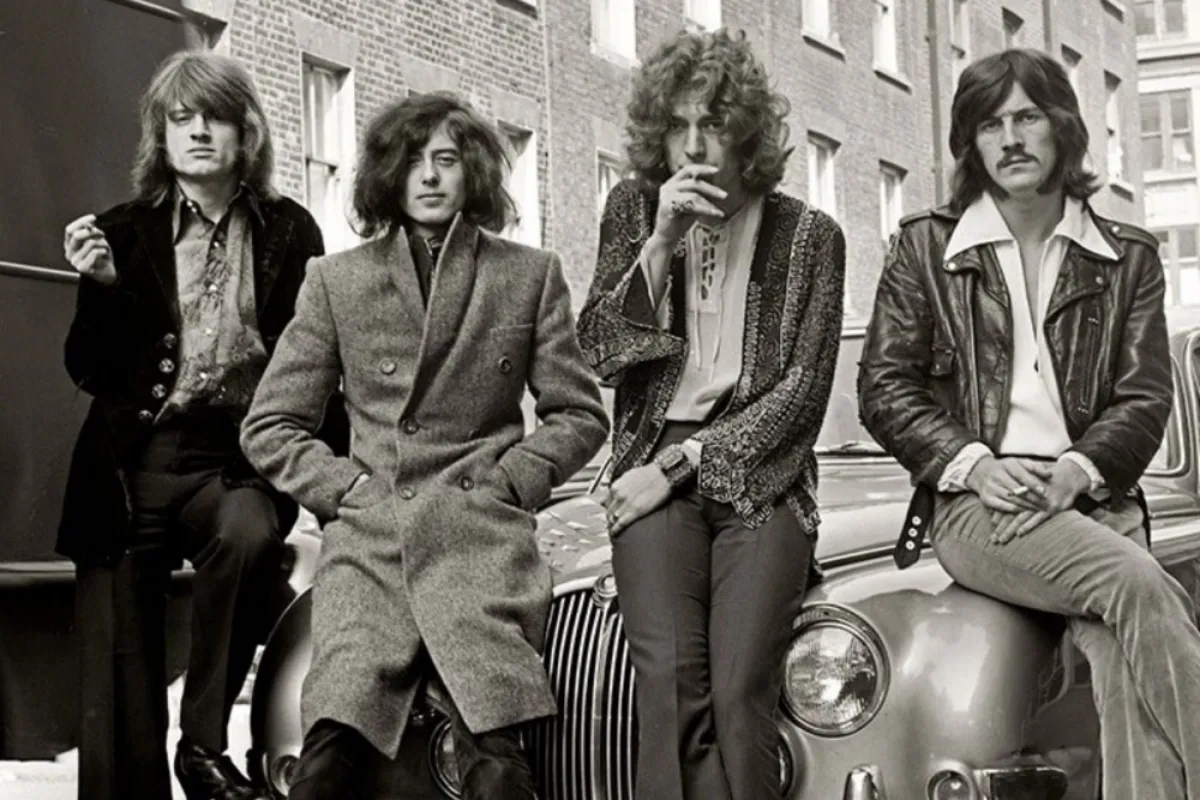 Led Zeppelin's debut album was on the list as well, as Sammy Hagar is one of the biggest fans of Jimmy Page. Explaining why he liked the album too much, Hagar stated that he wanted to put together the works of his favorite guitarists, Jimmy Page, Eric Clapton, and Jeff Beck. He learned a lot of stuff from them and showed it in his solo albums.
"I was a big Jimmy Page fan, as well," he reveals. "I loved him in the Yardbirds, but Zeppelin took it to a new level. I sort of combined my whole trip with these records that were coming out. I wanted to sing like Rod Stewart, and I wanted to play guitar like Jeff Beck and Jimmy Page. And Eric Clapton, too – him most of all. I wanted to put them all together in my own music."
Back in 2021, Sammy Hagar discussed a possible Led Zeppelin reunion, saying that he was against it. The singer explained in the interview why he insists Led Zeppelin should never have reunited.
"I'm the only guy that's happy about that," he says. "I win! I can't understand why Led Zeppelin hasn't done it, there must be some bad blood. But who am I to talk…?
"Van Halen – we have the same problem. Once we run heads with somebody as an adult… When you're kids, you can fight like animals. Like in Montrose, we could fight, fight, fight! When Ronnie and I got older, we would see each other with hugs and kisses, 'Oh, man, how stupid!'
"But when you get older, when you've grown up, and you bump heads, it's a lot harder to not say, 'You know what? I don't need you.'"
Pink Floyd – Wish You Were Here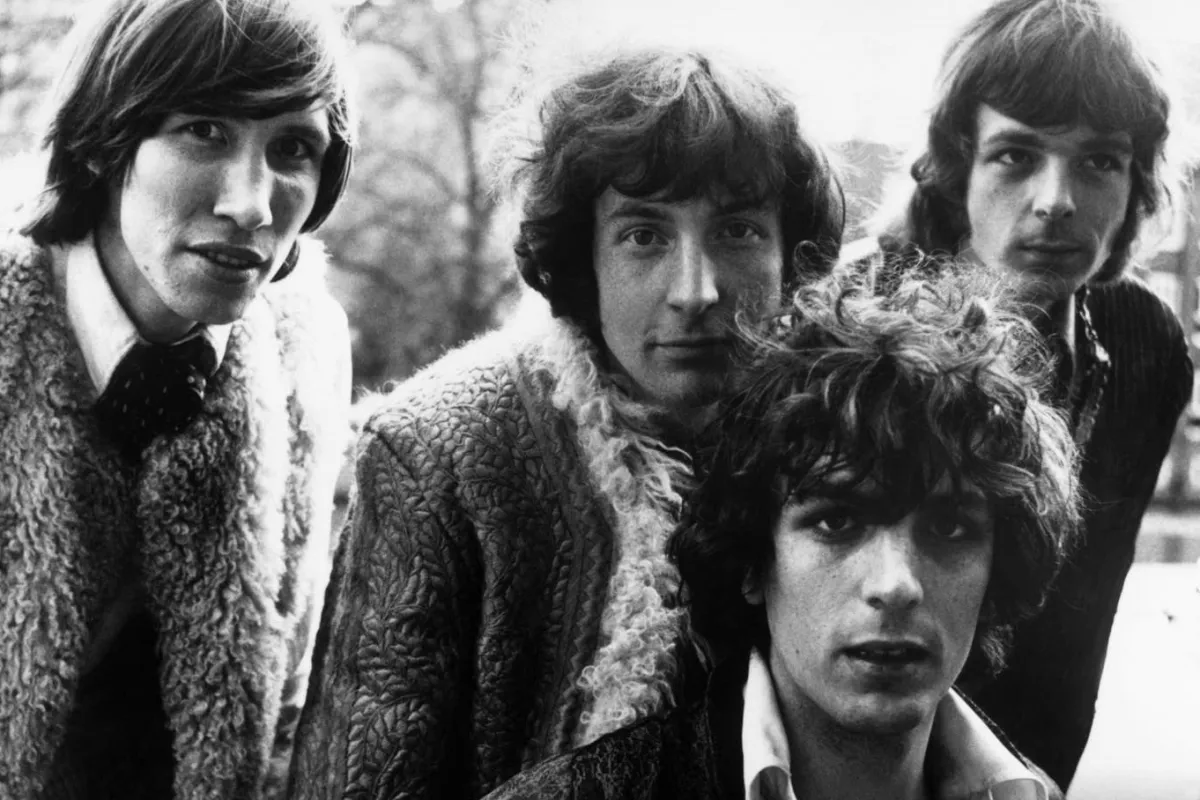 There is no doubt that if we asked 10 people outside today about rock music, even if they don't listen to it, almost all of them would tell us about Pink Floyd. If we ask about Pink Floyd, most of them would say "Wish You Were Here."
Sammy Hagar is one of those people. As he mentioned in his interview, Pink Floyd's "Wish You Were Here" is among his favorite albums. Of course, he is in the depths of Pink Floyd. Because they bring him serenity whenever he listens to them.
Recalling the first time he listened to the album, Sammy Hagar said he wanted to be an artist just like Pink Floyd members. He sent praise words to David Gilmour while explaining why Pink Floyd's "Wish You Were Here" is among his favorite albums.
"I listened to this record religiously, and I wanted to be this kind of artist," he said. "I wanted to have mystique. Peter Gabriel, too. Between him and Pink Floyd, I thought, 'If I can just make that kind of music…' But it wasn't me. I'm more about jumping all over the stage, singing and playing as fast as I can. I'm not dark.
"Still, I love what Pink Floyd did. This is one of their best records. David Gilmour's guitar playing is incredible. His sound and style, the way he gets all vibey – it really works for me. Pink Floyd were deep. They took you to new places."
Little Richard – Here's Little Richard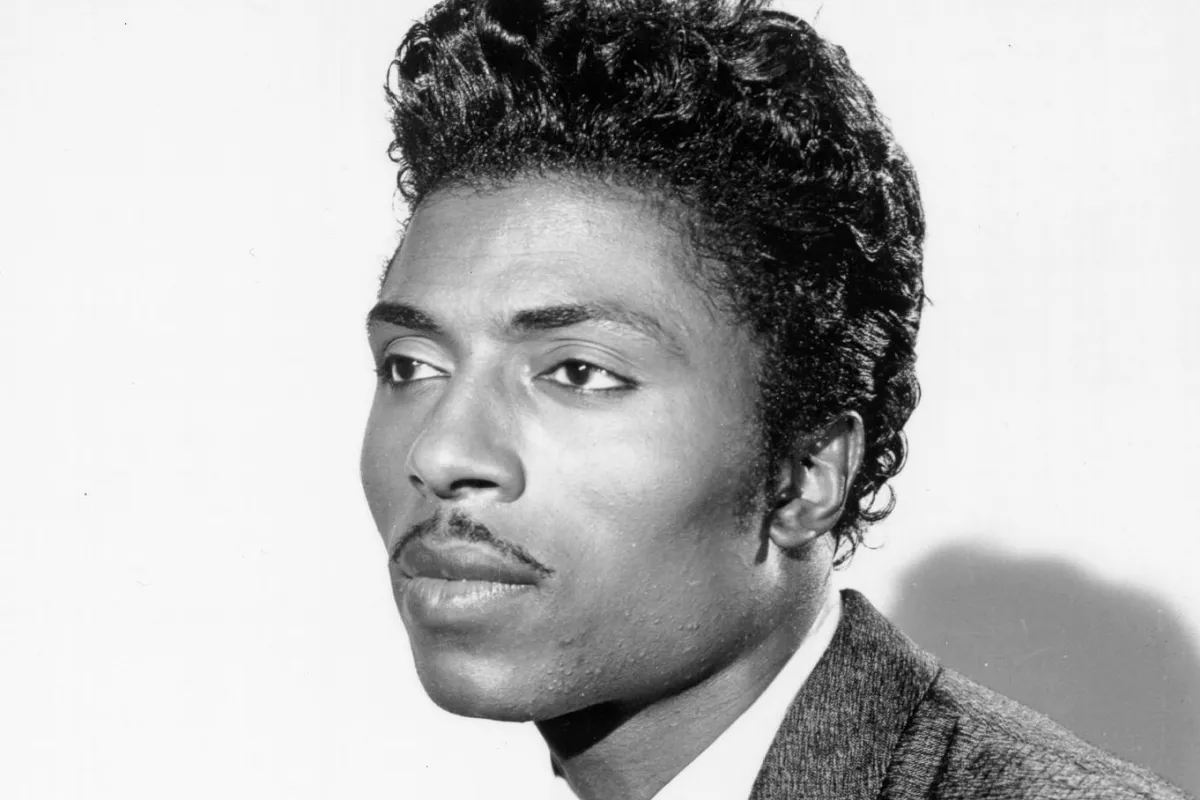 Active from 1947 and is considered the pioneer of rock music until 2020, Little Richard is one of the indispensable musicians for Sammy Hagar. He was an inspired musician until the last moment he had. Although he started his work 7 decades ago, Richards bears traces of his early days in many artists today.
Sammy Hagar is one of those artists that Richards bears traces of in his early days. As he revealed in the interview, the musician's debut album, "Here's Little Richard," is one of the albums that he named some of his favorites.
"When I heard his voice, I was knocked out," Hagar said. "I just love the way Little Richard sings."
He also touched on the first time he listened to the album.
"Here's Little Richard is where the whole thing started," he admits. "It's chock full of great songs, and even as young as I was when I first heard it, I said, 'Fuck man, this is the shit!' I think I probably dug it out of my sister's record collection. It was one of those moments when you put something on and you just go nuts. There's never been anything like Little Richard."