Halestorm's Lzzy Hale: "I'm Invading NAMM This Year"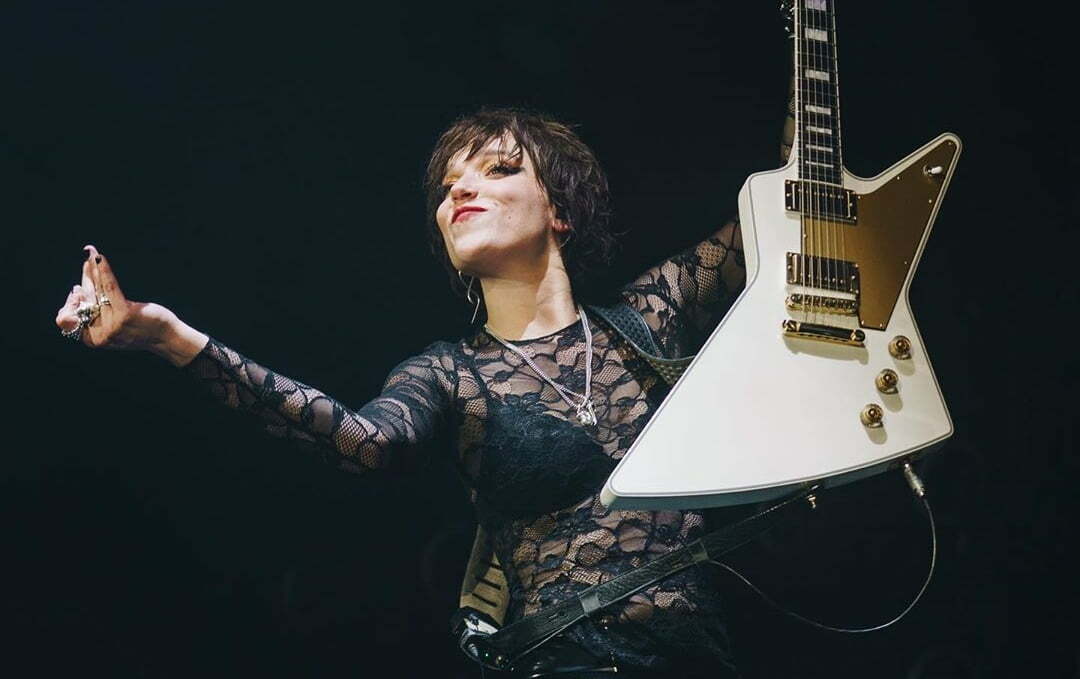 LZZY HALE, the lead vocalist and rhythm guitarist of the American rock band HALESTORM, has just sent a cool photo through her social media account and talked about her upcoming stages. She also said that she is so thankful to be a part of the Rock community and that love all of them madly.
"I'm invading NAMM this year, two performances at the Namm jam, DimeBash, a performance and other fun at the She Rocks Awards, a performance at the Marshall booth and Gibson booth and an Ernie ball signing.

"I'm so thankful to be a part of this Rock community, this island of misfits… I love you all madly! I thank the rock gods for giving me the opportunities and the balls to place myself outside of my comfort zone, and show-the-fuck-up. See you all there!"
The American rock band Halestorm's GRAMMY Award-winning artist/songwriter and frontwoman Lzzy Hale to be honored at the Women's International Music Network's 8th years of 2020 She Rocks Awards, which will take place at House of Blues Anaheim on January 17, 2020.
You can find her Instagram post below.