Kirk Hammett Believes 'Putting Out A Solo Album Only Makes Metallica Look Better'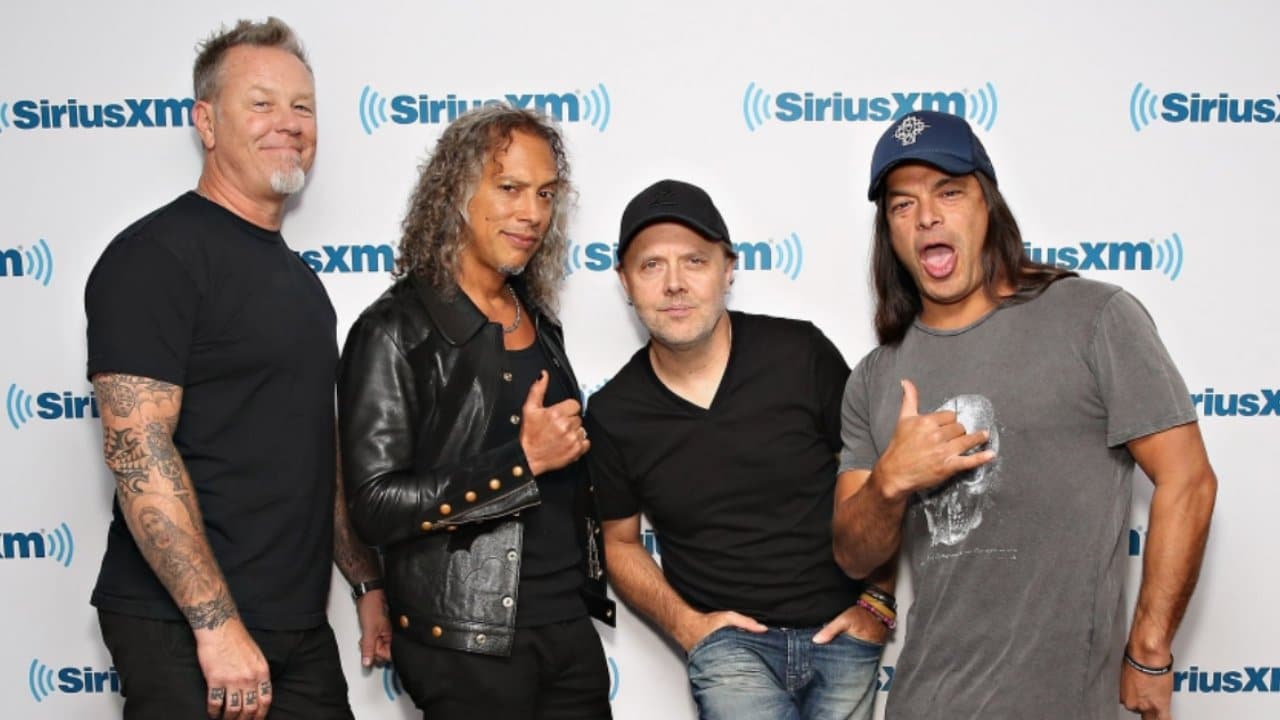 Metallica guitarist Kirk Hammett once again talked about releasing a solo album as a member of Metallica and claimed that it only makes his band look better in the community.
Kirk Hammett was lucky enough to release a solo album as a member of Metallica. In the past, while Jason Newsted was a part of the band, he wanted to make a side project, but they didn't let him do it, as Jason recalled Lars and James' being mad at him for playing without Metallica. At the time, the reason was it was Metallica was not as bigger as they are now, according to Kirk Hammett.
We are saying that Kirk Hammett was lucky because he has been the only member who made solo stuff during the band's ongoing 4-decade career. On April 23, 2022, he officially released his first-ever solo EP, named Portals. It received perfectly positive reviews from rock and roll fans, as the official animated video for the band's first single High Plains Drifter gained over 200,000 views in its first week on YouTube.
As some of you might remember, Kirk Hammett mentioned James Hetfield's reaction to his solo album while he was previously talking about making a solo project as a member of Metallica. When Kirk told James that it was a weird thing to release an album without them, Hetfield's answer was that that was a growth and learning experience. It seems that some big things changed since Metallica's attitude to Jason's side-project idea.
However, Kirk Hammett made a recent appearance on Consequence to discuss his album's impact on Metallica. At first, Hammett mentioned Metallica's growth since Jason's attempts on making a solo project. According to him, they are more responsible and more mature these days compared to the past.
"There have been attempts in the past with not very good results," Kirk says, appearantly referencing Jason's side-project attempts. "And those attempts in the past been well documented. But things are just different now with Metallica.
"I mean, we're just a lot more mature, I guess. A lot more responsible, I guess? [laughs] And so it seems like a solo album, it's a different understanding. I think the understanding nowadays is that we're all artists, and we all create, and we should have the opportunity to express ourselves, put out whatever art we want to put out to the world."
Kirk Hammett Adds 'Putting Out A Solo Album Only Makes Metallica Look Better'
Kirk Hammett then revealed how a big heavy metal band Metallica is. Saying that they have nothing to prove, as they are one of the biggest bands in the world, Kirk added that releasing a solo album makes his band Metallica look better. He also mentioned how the remaining Metallica members impacted the album.
"There's no reason why we shouldn't at this point," Kirk continues. "What do we got to prove? We're friggin' one the biggest bands in the world these days, you know? I mean, how can anything dilute our influence these days?
"I believe that putting out an album like this only makes us look better. And it's not just my solo album."
"This album is the result of those guys' influence, too. Look, I have been playing with them for the last 40 years. They're on this album as much as I am. Just subjectively, not objectively. We're all influenced by each other, when it comes to being in a band. There's no way around it."
Back in his interview with Rolling Stone magazine this past April, Kirk had discussed doing a solo being a member of Metallica. When the interviewer mentioned James' words that doing a side-project is the same as with a cheating wife, Kirk had explained why James Hetfield was wrong on those words.
"Well, we kind of see it like this: We're not musicians, we're artists," he says. "Ethically, morally, and creatively, it's wrong to deny someone the opportunities to express themselves and create. And I think that's kind of where everyone is sitting right now.
"Also, now we're so much more accepting of what happens in our lives because so much stuff has happened to us in the last 20 years — so much stuff has happened in the last five years.
"I think we're a little bit more aware of our own mortality and how much more time we have as functioning artists, musicians, and band members. So there are other things that are more important to consider, like the longevity of the group, the mental health of the group, the creative energy of the group.
"And those guys know I ain't fucking going anywhere. Metallica is my fucking bed. Metallica is my home, and it would be fruitless to leave the band because, if I did, people would be reminding me every single day of how I was the Metallica guitar player. I don't want to be put in a situation where I have to resist that.
"I want to always fucking be seen as just another guy in Metallica trying to make the best music along with these other three guys because that's basically what we do. That's our calling. It's what the freaking universe wants us to do. I think along those lines."