Guns N' Roses' Slash Reveals Black Sabbath Record That Had The Biggest Impact On Him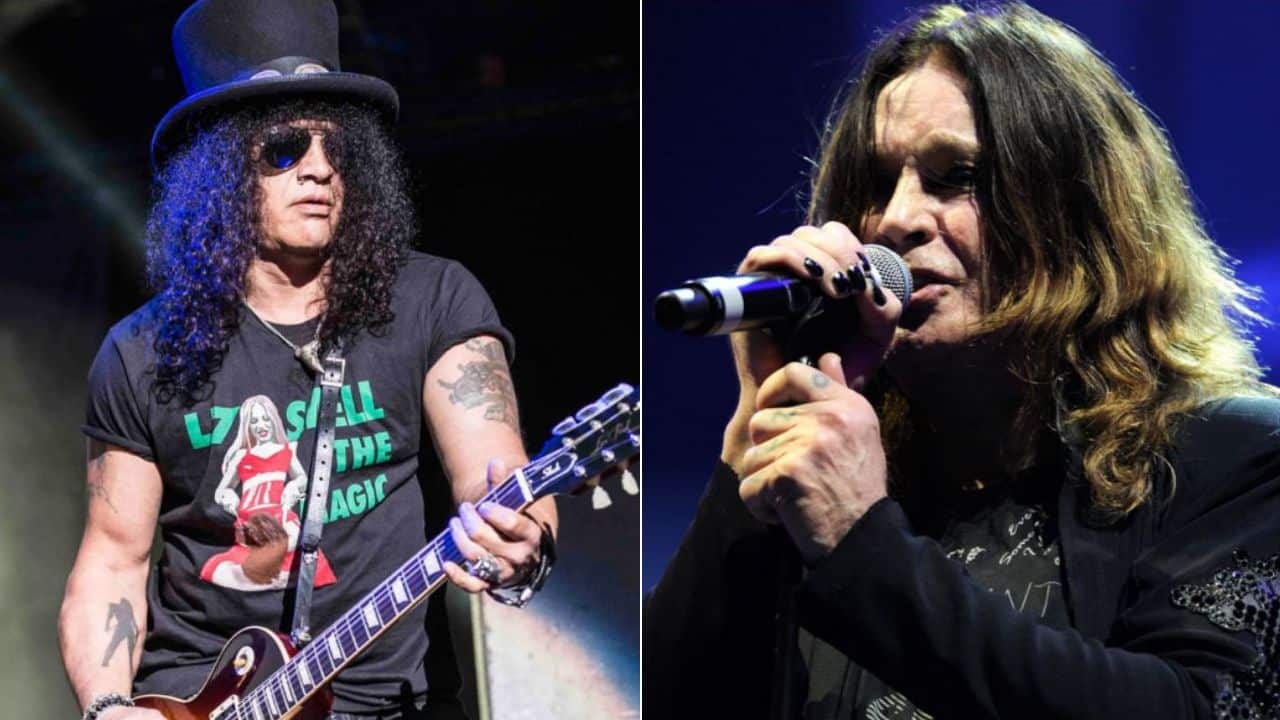 In a new interview with Matt Pinfield from 95.5 KLOS, Guns N' Roses guitarist Slash has revealed the greatest Black Sabbath record that had the biggest impact on him.
Slash has been contributing to the rock pioneer's Guns N' Roses' music for a long time. In the middle of the '80s, Slash joined the band as a lead guitarist. When the band signed its first-ever record deal with Geffen Records in 1986, Slash was with the co-founders Axl Rose, Izzy Stradlin, Duff McKagan, and Steven Adler. Until his departure from the band in 1996, Slash had contributed to the band's first five studio albums.
In 2016, Slash rejoined the force and started to make new music with his bandmates in Guns N' Roses. Over the years, he has been improved himself too much and gained new experiences from the community. In the past, he gained his experiences working alongside great artists such as Michael Jackson, Myles Kennedy, Lenny Kravitz, and more.
On the other hand, Black Sabbath was a heavy metal band that was formed in Birmingham, England, in 1968 by the band's main members Ozzy Osbourne, Tony Iommi, Bill Ward, and Geezer Butler. Breaking up and reuniting several times, Black Sabbath was a band that's been influencing young musicians with its huge discography. Throughout its more than 4-decade career, Black Sabbath had released 19 studio albums, 8 live albums, 16 compilation albums, and more.
As most rock and roll artists, Slash has some inspirations as well. During his recent interview with Matt Pinfield, Slash discussed his influences. When the interviewer Matt asked him to reveal his favorite Black Sabbath record, Slash named the debut self-titled record as his biggest influence. Explaining why it meant too much for him, Slash said the record is poignant.
"The first Sabbath record just had the biggest impact on me," he admitted (as transcribed by MetalCastle.net). "Because, when you think about it – in the landscape of all the other music that was happening at the time, there's this one dark record that comes out that really created what you would consider dark heavy metal and created the path for everything that was to follow. And, so, yeah, that record is especially poignant."
Slash Adds The Fifth 'Sabbath, Bloody Sabbath' Is Another Inspiration To Him
In the continuation of his words, Slash admitted that there is another Black Sabbath record that has huge inspiration to him. Saying that the band's fifth studio effort Sabbath, Bloody Sabbath was a great record, Slash claimed that there is still no record as heavy as it is. He also added that the song's riffs are the heaviest riffs of all time.
"You know, I also love the 'Sabbath, Bloody Sabbath' record," Slash added. "I mean, really, all those records… But the first one and the [fifth studio album of Black Sabbath] 'Sabbath, Bloody Sabbath' probably had the biggest impact on me.
"And the title track, that breakdown towards the end of the song… there's just nothing that's ever come out that's heavier than that. Not one band that I can think of has a riff that is as heavy as 'Sabbath Bloody Sabbath.'"
Elsewhere in the interview, Slash has also named his favorite AC/DC record. According to him, the band's fifth studio album, Powerage, is his favorite AC/DC album of all time.
"Yeah, well, I mean it's two," Slash answers. "There's two of my favorite records. One's Bon Scott. That's 'Down Payment Blues'… 'Powerage.'
"But, I mean, 'Back in Black' was a big deal at the time, because when it came out… They were talking about that period when, in the '80s when 'Back in Black' had come out and it was such a massive record and the songs were so great, and it was a great record from start to finish.
"So that Brian Johnson delivery on that record, and some of those songs are just undisputedly some of the best rock and roll that was ever created.
"But the 'Powerage' record is probably, hands down, my favorite musical AC/DC record. I think just the rawness of the record and the songs themselves… It's a seminal AC/DC record."
Slash's Favorite Aerosmith Song
Back in his February 16 interview with 90.3 WMSC radio station, Slash had named an Aerosmith song that led him to pick up the guitar. Mentioning the band's Rocks album, Slash had said Nobody's Fault means a lot to him. He also admitted that the album had a lot to do with how he ended up where he is.
"There's an Aerosmith song called 'Nobody's Fault' off the 'Rocks' record," Slash said. "It was one of the songs that when I first picked up the guitar, that was the record, that particular album, the timing of me hearing that record at the time when I heard it had a lot to do with how I ended up where I am.
"And [Nobody's Fault song] was probably one of the most heavy hard rock songs — very indicative of the '70s and very indicative of Aerosmith at this certain time.
"And it wasn't Black Sabbath heavy, it wasn't 'heavy metal, heavy metal,' but it was still this really hardcore hard rock song. And so I always loved it."