Lzzy Hale Recreates A Rare Moment With Jerry Cantrell In an Interesting Position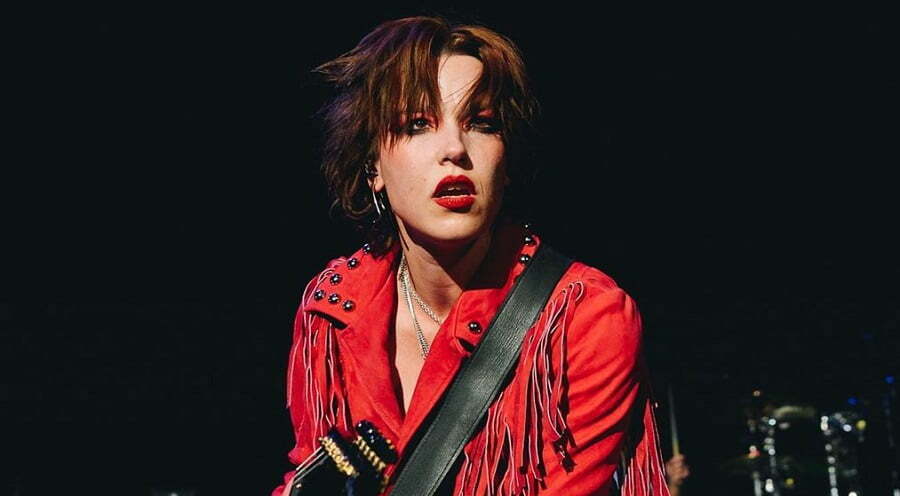 The American rock band Halestorm's GRAMMY Award-winning artist/songwriter and frontwoman Lzzy Hale has just sent a rare photo through her official Instagram account with Jerry Cantrell, the songwriter and a founder of the American rock band Alice in Chains.
In the photo she shared, they recreated an unprecedented moment in an interesting position. Also, Lzzy Hale stated that she steps on Jerry Cantrell's wah pedals every night.
In the statement of the photo, she said: "So, most of you know that Jerry Cantrell's wah pedals are my favorite to step on… in fact I step on them every night… So, at The NAMM Show this week, Jerry Cantrell and I decided to recreate the actual 'stepping upon' of Jerry! Enjoy motherfuckers!"
And also, Jerry Cantrell has posted the same photo on his Instagram account and revealed the truth behind the position. Last year, after hearing Lzzy's passion, he said that he gave her a JC Dunlop Wah, and then he heard that Lzzy was making a crazy joke. The joke was about Lzzy stepping on Jerry with her heels every night. He added that this idea made sense to him and they recreated it on the night of NAMM.
Here's the posts: