The 5 Singers That Kirk Hammett Named His Favorites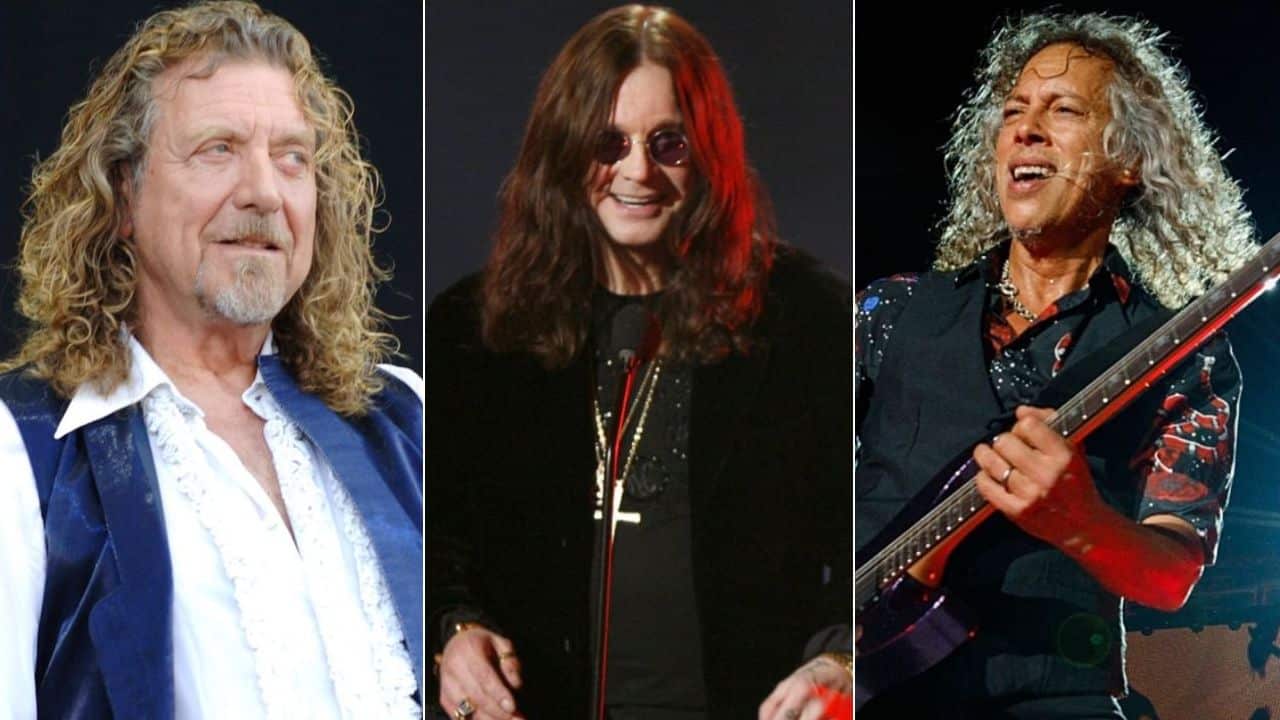 What are the 5 singers that Kirk Hammett named some of his favorites? Being one of the most influential guitarists, Kirk Hammett has his own favorites as well. So, let's look at the musicians that inspired him during that ongoing 40-plus-year career.
Born on November 18, 1962, in San Francisco, Kirk Hammett was a kid who loved playing guitar and learning new things about it. Picking up the guitar at the age of 15, the guitarist started listening to music during his childhood. After he heard a piece of his brother's extensive record collection, featuring Led Zeppelin, UFO, and Jimi Hendrix, Hammett realized that he had interested in music.
Focusing on his professional musical career, Kirk Hammett has been active since 1979. From the late 1970s until the early 1980s, Kirk Hammett was a member of his band Exodus. After Metallica decided to fire Dave Mustaine due to personal issues, the guitarist became a member of Metallica. Since 1983, Hammett has created music as a part of them. Furthermore, he released his debut solo studio album back on April 23, 2022, named Portals.
However, although he is one of the most successful guitar players in the rock scene, Kirk Hammett, who was a student of Joe Satriani back in the day, was impressed by a lot of artists during his career. As he told before, some of his influences were Rob Halford, Ozzy Osbourne, and Robert Plant. Let's look at the entire list.
The 5 Singers That Kirk Hammett Named His Favorites
5. Rob Halford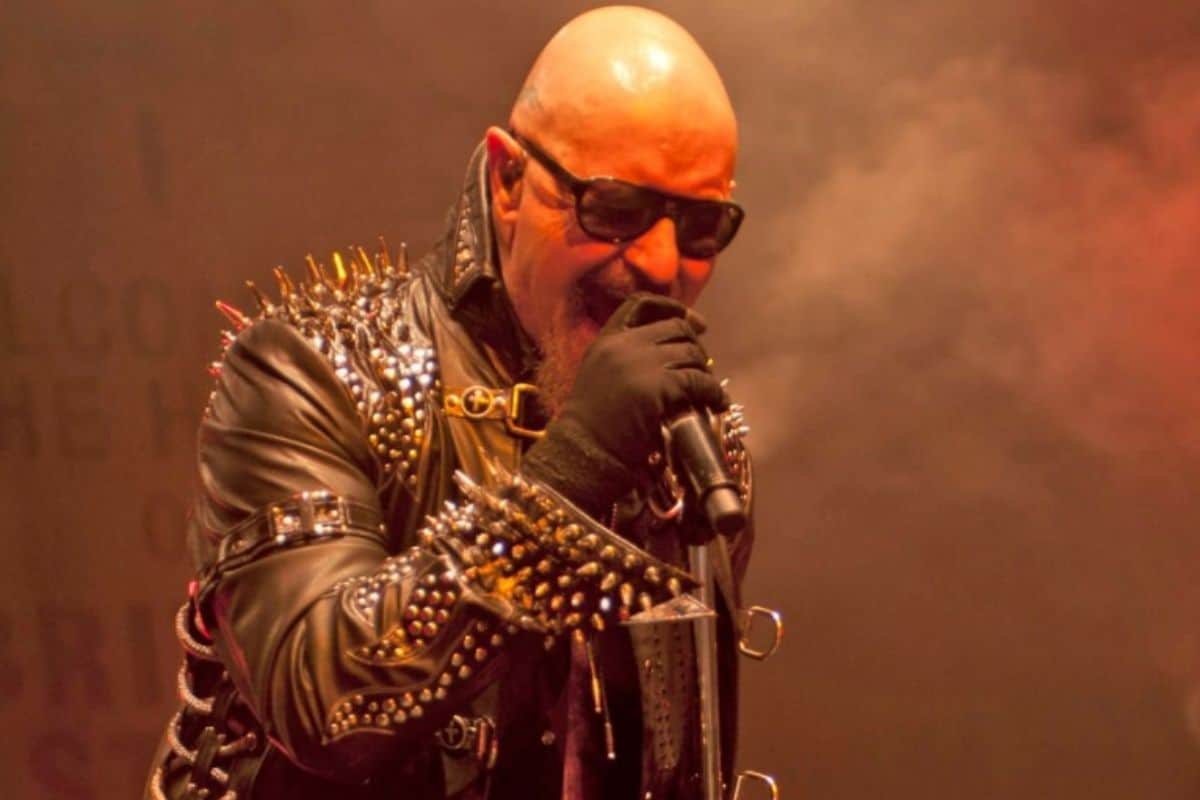 Rob Halford is known for being the lead singer of the heavy metal band Judas Priest. Considering one of the most powerful voices in metal, Halford has become an icon for the heavy metal community.
Gaining worldwide fame as a member of Priest, Halford contributed to the band's 18 studio albums in total, which means he appeared in every one of the releases. He was also a part of the band's four live albums out of six. As a member of his band Judas Priest, Rob Halford was inducted into the Rock and Roll Hall of Fame in 2022.
In the recent past, Kirk Hammett was proud to play with one of his favorite singers. In September 2021, the guitarist joined Judas Priest on stage at the Louder Than Life festival in Louisville. Both artists performed Judas Priest's The Green Manalishi (With The Two-Pronged Crown) at the time.
4. Ozzy Osbourne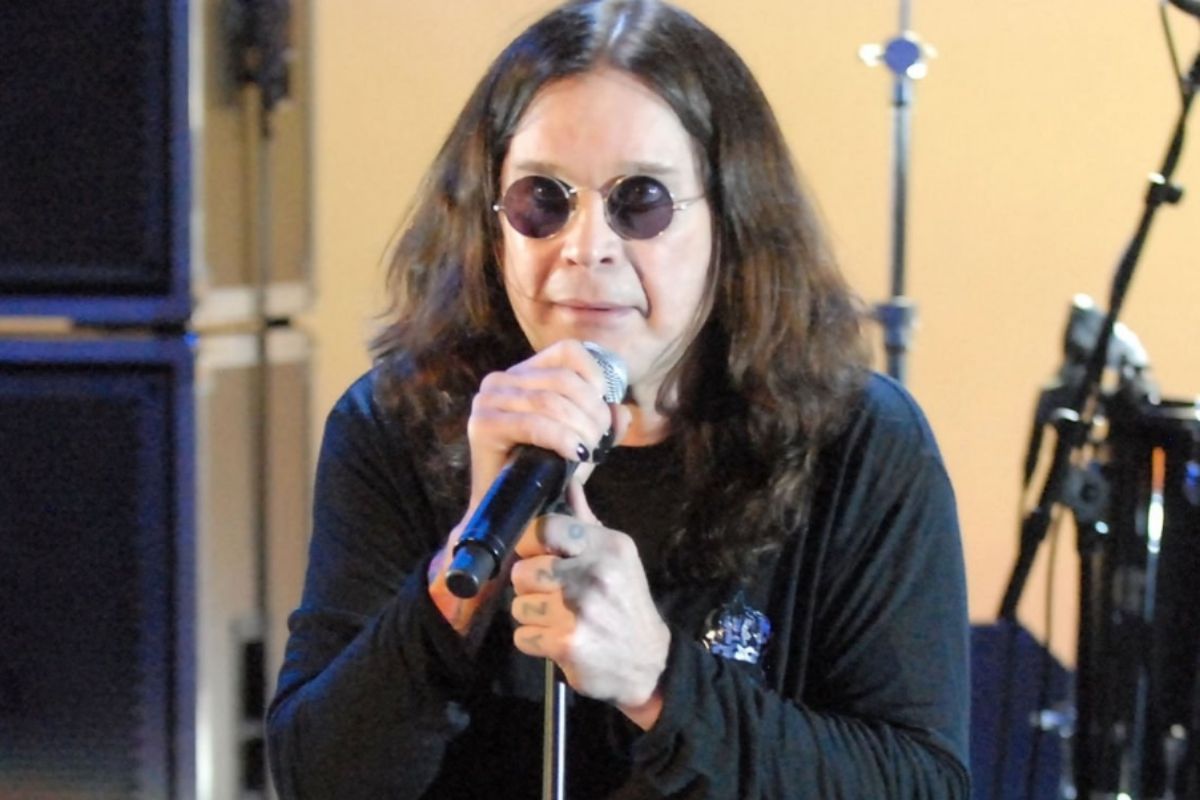 I think that this is not the first time you hear Ozzy Osbourne as an inspiration. Getting received his international fame for being a member of Black Sabbath back in the 1970s, the guitarist has spent 50-plus-year in the rock scene.
As well as releasing 9 studio albums as a part of Black Sabbath, Ozzy Osbourne's solo career was as successful as his years with his former band. To date, the singer released 12 solo studio albums. In fact, his thirteenth studio effort, named Patient Number 9, is on the way, even though The Prince Of Darkness has been struggling with serious health issues.
When we focus on the achievements that Ozzy Osbourne collected over the years, he was inducted into the Rock and Roll Hall of Fame as a member of the Black Sabbath back in 2005. He was also honored by the UK Music Hall of Fame both as a solo artist and as a member of the Black Sabbath. In 1994, Ozzy Osbourne was a Grammy Award for his beloved track, I Don't Want to Change the World.
During his interview with Loudwire back in 2014, Kirk Hammett commented on getting inspired by great musicians such as Ozzy Osbourne. He said getting inspired by giant musicians was a great thing.
"Being around other musicians is always inspiring," he said. "I would say tonight, knowing that Ozzy is going to be there, and other incredible musicians, pushes me. Another thing that pushes me is just wanting to get better as a musician and wanting to grow both as a musician and as a person.
"I still have that hunger to just get better at my instrument and learn new stuff. I think that will help me in terms of the longevity of the band. I hope all four of us are in step with that idea moving forward."
3. Robert Plant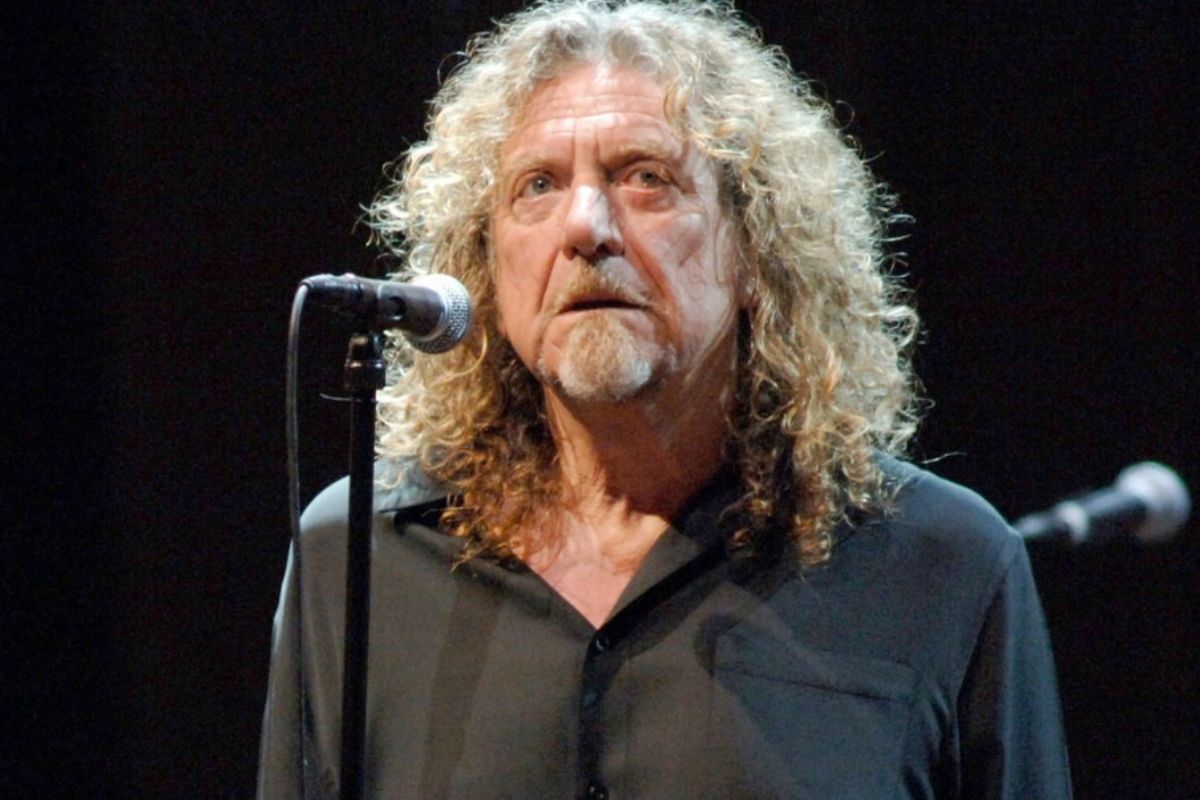 Robert Plant was one of those artists Kirk Hammett named one of his influences.
As you know, Robert Plant rose to prominence as a member of Led Zeppelin from the late 1960s to the end of the 1970s. During his 12-year career with the band, Plant contributed to the band's 8 studio albums. It means he performed in the band's entire catalog. He was also inducted into the Rock and Roll Hall of Fame as a member of Zeppelin in 1995.
After Zeppelin disbanded in 1980, Plant launched a solo career that he reached more success. Releasing 11 solo studio albums during that journey, Plant released its most recent album in 2017, named Carry Fire. He also collaborated with great musicians such as Jimmy Page and Jeff Beck.
In 2012, Kirk Hammett paid his respect to Led Zeppelin while revealing how they inspired his musical career. According to him, they were "the soundtrack to my youth. They were pretty much the first band I actually sat down with a guitar and tried to learn the guitar solos and the songs.
"I cannot say enough about Led Zeppelin and the fucking impact that they've had on me and my musical career. I mean, what's not to like about Led Zeppelin? He was such a big influence on my life."
2. Paul Rodgers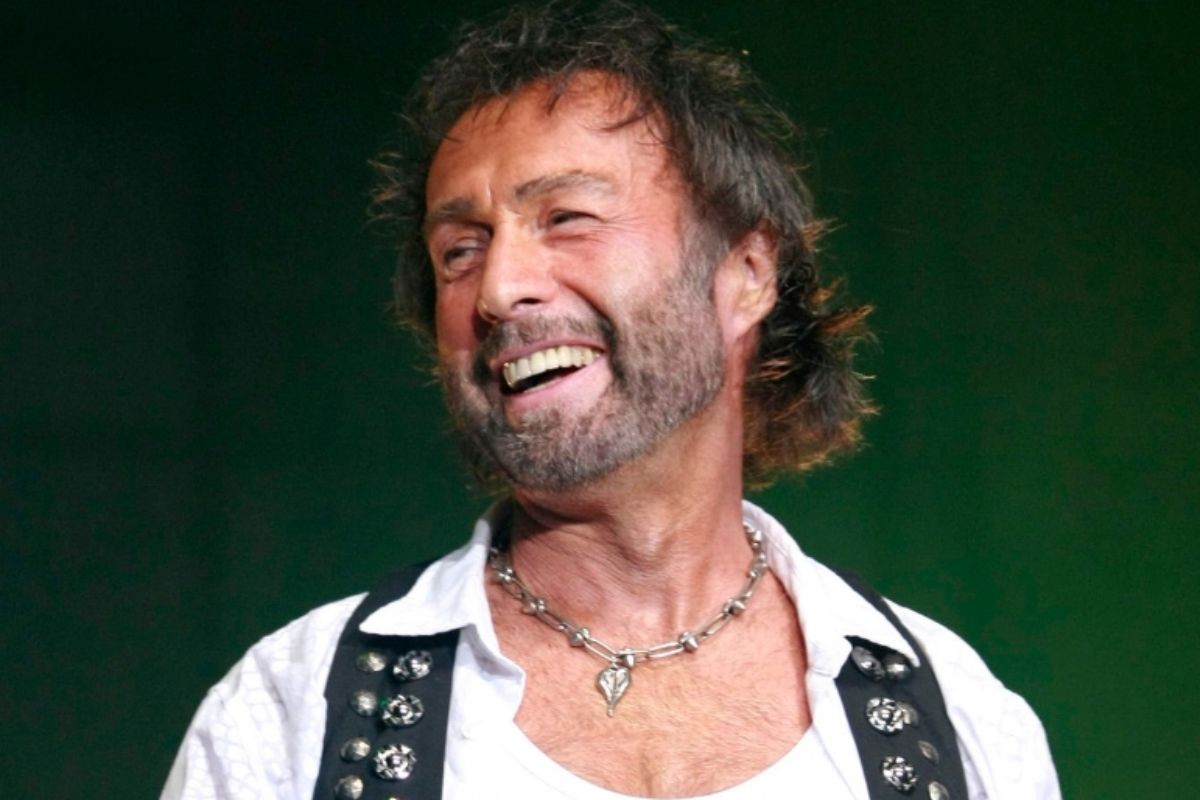 The British singer Paul Rodgers was also one of those musicians who was named an influence by Kirk Hammett. Collaborating with the remaining members of Queen under the name of Queen + Paul Rodgers, the singer was also a member of Bad Company, The Law, The Firm, and Free, separately.
Detailing his stints with the bands he played before, Rodgers contributed to Free's 9 albums in total. He was also the member who performed in 11 different efforts of Bad Company. As a member of The Firm, he recorded two studio albums.
1. Ronnie James Dio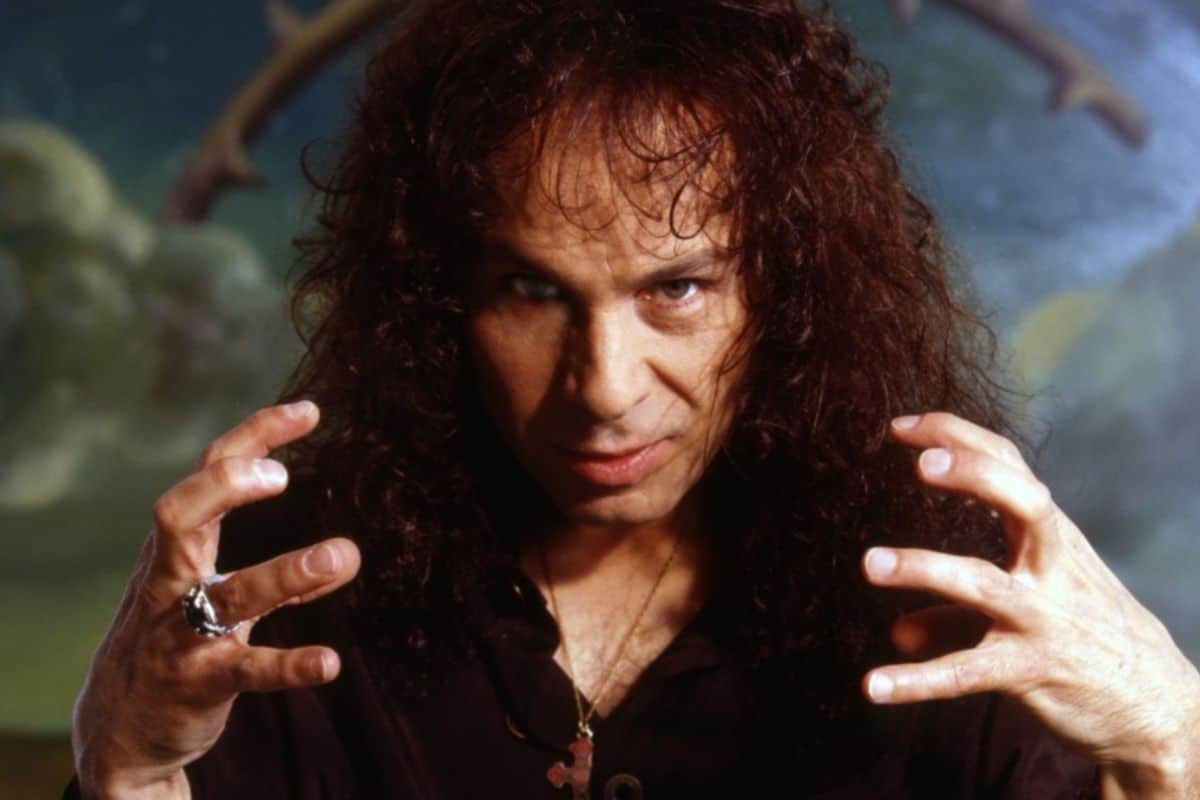 The list also featured former Black Sabbath legend Ronnie James Dio, who also fronted the rock band Rainbow.
Born on July 10, 1942, in Portsmouth, Ronnie James Dio came to world prominence as a member of Rainbow. Officially activated from 1957 until he died in 2010, Dio also appeared in several bands, named Black Sabbath and Ronnie Dio & The Prophets. As a member of Black Sabbath, the singer recorded three different albums, as well as released 10 studio albums with his own band, named Dio.
Back in 2019, Kirk Hammett described how a big Dio fan he was, saying: "Well, 'Last Caress' is just one of those songs, man. It's just so quick and to the point. I love a lot of the covers we do.
"One thing that I would like to do live one of these days is the Dio medley. I think that'd be fucking incredible to do that live sometime because I'm a big Dio fan, I'm a big Rainbow fan."