John 5 Says He Tried To Save Eddie Van Halen From Cancer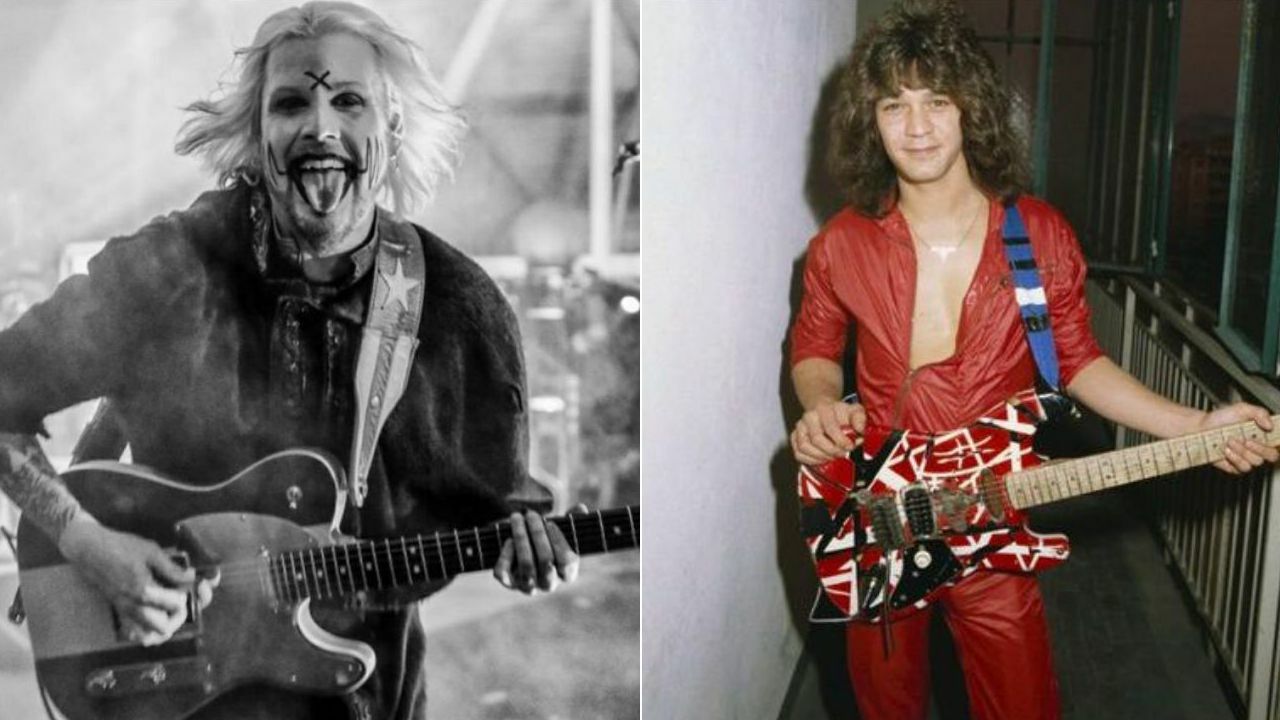 Rob Zombie guitarist John 5 has paid his tribute to the late Van Halen guitarist Eddie Van Halen and sent emotional words for him while remembering his struggle for the musician.
Eddie Van Halen is known for his huge career with his rock band Van Halen, which he co-founded in 1972 alongside his brother Alex Van Halen, his bassist Mark Stone, and singer David Lee Roth, who recently announced his retirement. He was an icon for the community, and he is widely regarded as one of the greatest guitarists of all time with his Van Halen career.
On October 6, 2020, one of the most saddened news announced in the rock and roll community, Eddie Van Halen passed away due to cancer. Giving his last breathes, Eddie's wife Janie Van Halen, his son Wolfgang, his ex-wife Valerie Bertinelli, and Alex Van Halen were alongside him just before his passing.
Recently, John 5 has remembered him on his first death anniversary. Paying his tribute to Eddie Van Halen, John said Eddie was his favorite. He also expressed that he was so upset when he first heard the passing of the guitarist. According to the guitarist, Eddie was Michael Jordan and Picasso for him.
"Just like for millions of others, he was my favorite," he says. "It's strange, I'm so upset too because – couldn't we do anything to save him?
"Eddie was so special, it's really rare to have someone so special. The best guitar player, such an amazing inventor, such an amazing songwriter, and he had everything…
"He was something special, he was touched by god. We don't have many Edward Van Halens, not just in music, but in any kind of thing – in sports or…
"He's like Michael Jordan; or in art, he's like Picasso. And we don't have many of these. And I'm just happy we got what we got."
John Admits He Tried To Save Eddie Van Halen
Later, John has admitted a fact to show off how a real fan he is. Saying that he tried to save Eddie Van Halen from cancer, John thanked the guitarist for his epic works. Also, he stated that Eddie was a genius man.
"I just wish… There were all the great minds in the world," John continued.
"Like, 'Listen, Eddie Van Halen is sick, can't we do anything to save him?' He's everything and it just breaks my heart. But I am so thankful for what we did get – the music, and the guitars, and the amps, everything.
"He was a real genius and I was happy and lucky enough to know him. He was just a kind soul and it was so devastating, it really messed me up just like everyone else.
"It's hard to listen to him but you listen to him and go, 'Man, he was just something very, very special.' He was the Mozart of our time. It's just awful, it's just a terrible, terrible thing."