Iron Maiden's Steve Harris Talks About His Love Of Football And Reveals Unheard Facts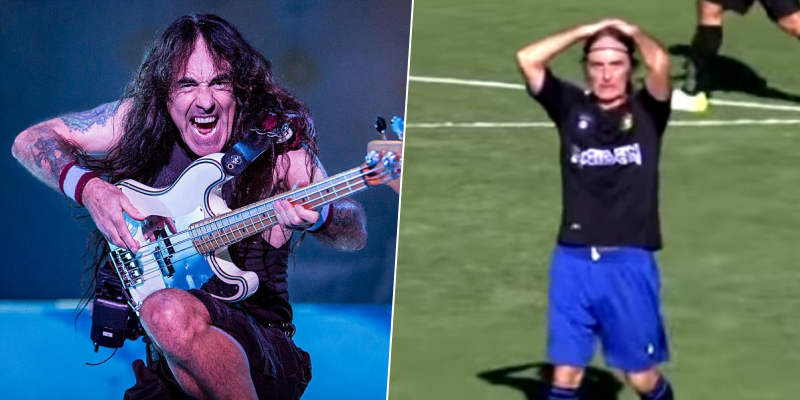 In a new interview with Loudwire, the 63-year-old Steve Harris, the founder/bassist of the British heavy metal band Iron Maiden, which was formed in 1975 by him, has mentioned his love of football and revealed the unheard facts about it. Steve revealed that the two of the Foo Fighters members have played with them once upon a time.
When the interviewer asked, "Who is a band that you would like to play a match against?", Steve replied:
"I don't know, really, it's hard to say – I don't know who plays much. We played with Foo Fighters as well; in fact, two of their guys played for us the last time.
"That's the problem when you're out on tour; we're always short of players, so we have to say, 'Oh, who did we play before?', move a couple of their players to play for us."
Steve also talked about the matches they played on this tour, and what the results are.
"And yeah, they had a couple of really good players, and we actually won that game as well. We lost more on this tour than we won, but we played some really good sides."