Judas Priest Icon K.K. Downing Recalls Being Molested By A Man: "He Put His Hands Underneath My Arms"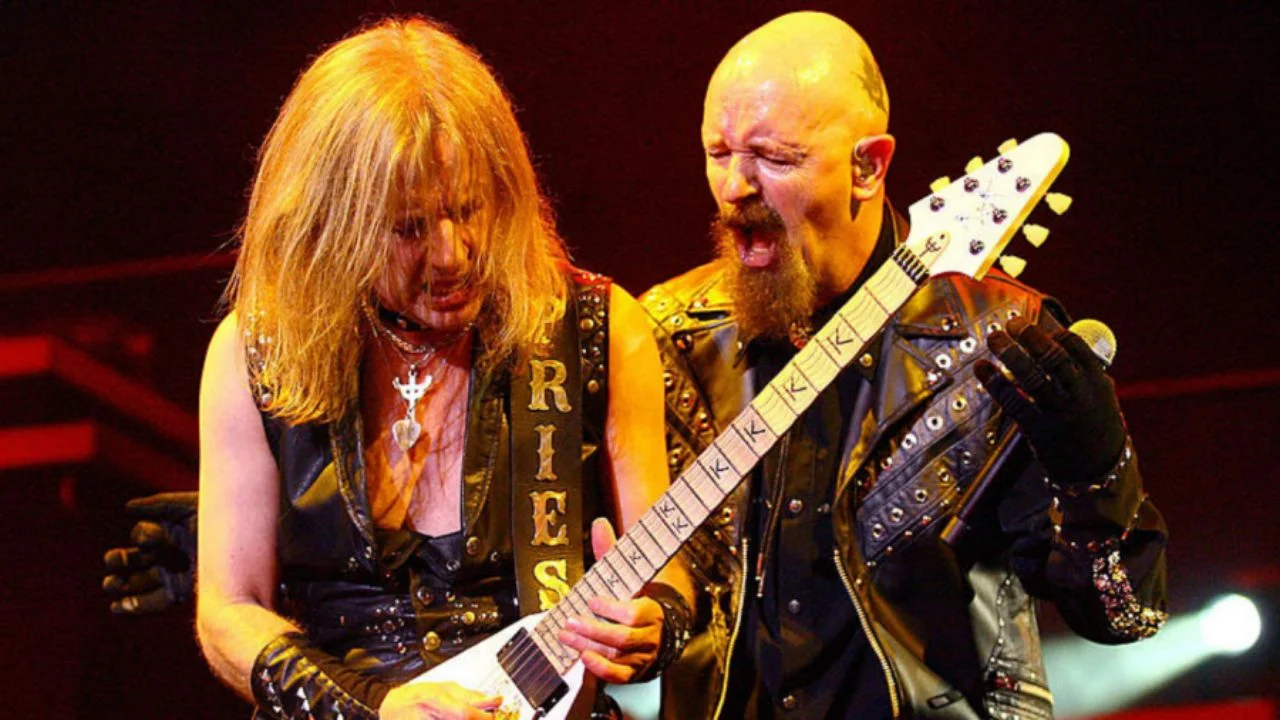 In a new interview with The NFR Podcast, former Judas Priest guitarist K.K. Downing has recalled the time he was molested by a man in a pub while also touching on whether they knew Rob Halford was gay back in the days.
Although the world of rock and metal is known for its harsh and crazy temperament, it includes all kinds of personalities and people from different opinions. From gay bands to musicians, the history of rock and metal holds numerous successful artists. Everyone respects each other, and no one judges anyone for their opinions.
Robert Halford from Judas Priest is one of those gay people who play in a band in rock and roll music. Although Halford had previously revealed that they were accused of bringing AIDS because they were gay, people later respected their community as well.
On the other hand, K.K. Downing was the guitarist of the Judas Priest from 1970 to 2011. After his departure from the band, K.K. Downing has launched KK's Priest with the former Judas Priest singer Tim "Ripper" Owens in 2019.
Recently, K.K. Downing opened up about his time in Judas Priest and answered whether they knew if Rob Halford was gay. Speaking about the difficulty of those times, ex-Judas Priest guitarist said that they always knew Rob Halford was gay.
"We always knew Rob was gay," he says. "Because the thing is back in the days – in the '60s and particularly early '70s when everything was still kind of behind closed doors and stuff like that…
"People felt a bit more comfortable around us because we would hang around in groups and gangs and we would always know that that guy is different to us and that girl is different."
K.K. Downing Mentions Being Molested By A Man During Early Days Of Judas Priest
In the continuation of his words, K.K. Downing later than mentioned a weird moment he's ever lived. According to him, he was molested by a man in a pub because his hair was long. Admitting that he was looking like a girl, Downing recalled how he reacted to that person.
"I actually looked like a girl – let's be honest," he continues. "When I was, like, 17-18, I had hair down to [my waist].
"And I can remember being at a jukebox once in a bar, and I must have been 18, and this big trucker came up behind me and he put his hands underneath my arms to feel my boobs.
"I was like, 'Excuse me, mate,' as best as I could. He groped what he thought was a girl. But pretty much everything was androgynous [in those days]."
Downing then concluded his words repeating his feelings about Rob Halford and his personal choice.
"The main thing is, obviously, to me, Rob being gay, apart from a great voice, I thought Rob was gonna stay in the band forever, and he's obviously gonna be theatrical, he's gonna be obviously articulate with words – and he was; he was all of that," Downing said.
"Sensitivities and all of that, and the showmanship – so all of these ingredients [were] great attributes to have as a frontman. And I proved to be right."
Back in late August 2021, K.K. Downing had discussed the current state of Judas Priest. According to him, his former band looks unfamiliar to him.
"I'm thinking to myself, 'I can't just cut everything off and start again – because I've been a Priest all my life,'" Downing says.
"Since a young kid, since I first saw that van going through with 'Judas Priest' in spray paint, I was 17, I think, when I saw that van, and I auditioned for the band and didn't get the job, but eventually, I stuck at it, and I got in the band.
"I was a Priest from that point, and I was very instrumental in asserting the fact, 'We must call ourselves Judas Priest.'
"And I was so blessed, and it was like I had won the lottery. And why should I give that up?
"And now the band [Judas Priest], to me, looks… it's unfamiliar to me. I see guys I've never met are being a Priest and performing and playing my songs.
"So if they can be a Priest, why can't I still be a Priest? And I think that's important to me, to retain, as I've said, some of my legacy and my history and my past."