Joe Satriani Recalls Devastating Black Sabbath Show Fans Booed Ozzy Osbourne: "They Threw Things On Stage"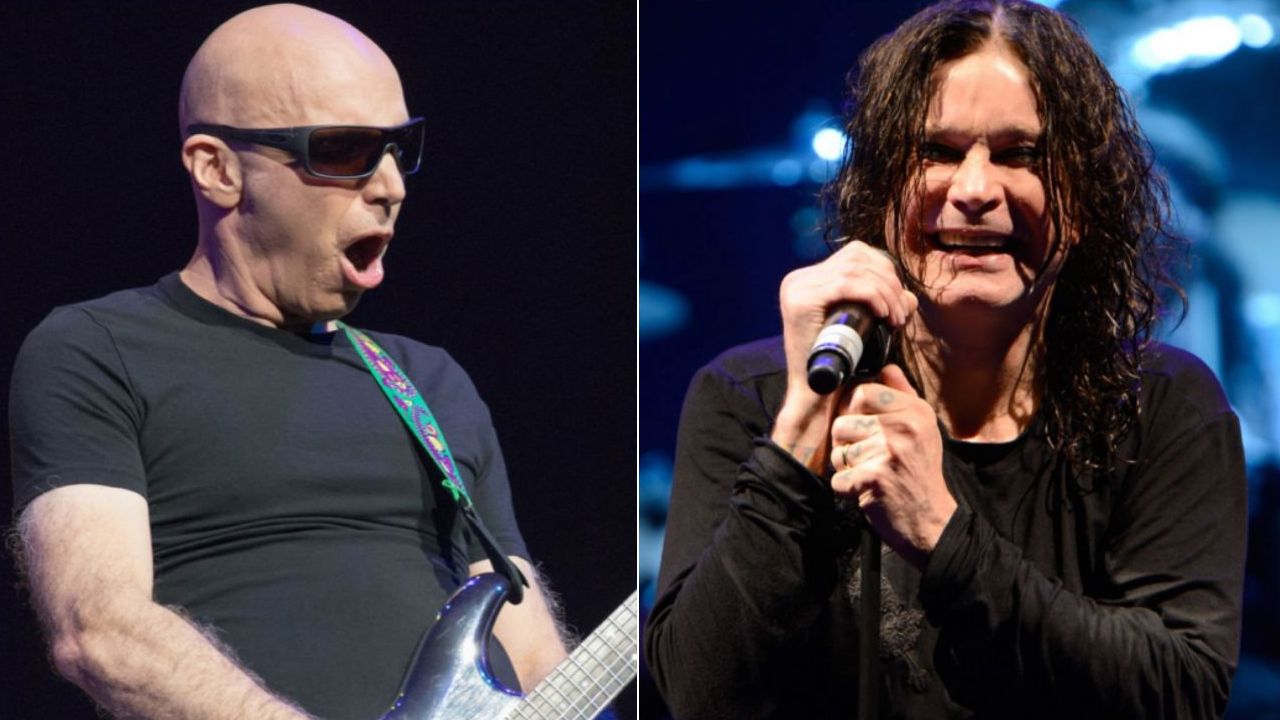 Joe Satriani recalled Black Sabbath fans' booming Ozzy Osbourne in the first Sabbath show he attended in 1975 and admitted that it was the best live concert he has ever gone, even though Black Sabbath did not play the entire show.
Joe Satriani is an American musician who has been nominated 15 times for Grammy Awards. Being one of the best-selling rock guitarists of all time, Satriani has released seventeen studio albums at press time. During his ongoing career, the guitarist had worked with artists such as Kirk Hammett, Alex Skolnick, Steve Vai, Charlie Hunter, and many more.
As some of those Satriani fans might know, Joe is a huge fan of the 1968-formed heavy metal band Black Sabbath. During his youth, he had gone to rock with Black Sabbath during the band's show in the middle of the '70s, which was opened by Lynyrd Skynyrd. It was some of the devastating shows of Black Sabbath, according to fans.
In 1975, Lynyrd Skynyrd had opened Black Sabbath. After them, fans were expecting Sabbath to make their nights. Unlikely, Sabbath did not go to the stage for an hour and a half, and the fans went crazy as they started to set their clothes to fire and to scream for Black Sabbath. As a result, the fire marshals came out and sprayed fire retardant on fans. When the incident was over, Ozzy Osbourne had come to reveal Black Sabbath would not perform. Fans went crazy and had booed Ozzy Osbourne and thrown things at him.
During his recent interview with Planet Rock, Satriani recalled that concert the Black Sabbath devastated its fans. Saying that the opener Lynyrd Skynyrd was great, Satriani mentioned how fans reacted to Sabbath when they did not come to perform. At first, Satriani admitted that he loved Sabbath so much.
"The place is sold out," Satriani recalls. "Lynyrd Skynyrd's opening up, they were great, by the way. After they play, there's like an hour and a half, and there's no Black Sabbath, and the kids are going crazy.
"Now I'm standing on the floor with the lead singer in my high school band, and we love Sabbath. We've been playing Sabbath, listening to Sabbath since the very beginning, and we're dying to see this thing happen. But they're not coming out."
Joe Satriani Explains Why Fans Booed Ozzy Osbourne
Later then, Satriani continued by revealing why fans went crazy and booed Ozzy Osbourne. According to him, fans had decided to start bonfires on the place while they were waiting for Black Sabbath. Later then, they were pissed off when Sabbath did not come out to the stage and started to take their clothes off to the fire. Joe stated that Black Sabbath fans booed Ozzy Osbourne when he told them they would not perform.
"As New Yorkers do, they get a little upset that things don't go their way," he continued. "So, they decide to somehow start bonfires on the floor. So, we're standing there, and we're looking around, we're going, 'There are fires! What's happening?!'
"People are taking off their winter coats, and they're setting them on fire in these big piles, and then the people that are sitting in the stands are throwing stuff, anything that they don't want, and they're just screaming for Black Sabbath.
"The fire marshals come out, they turn on all the bright lights, and they start spraying fire retardant on us. I mean, I got covered in this white foam. But I have to say we're like, 'Yeah! This is like the best concert ever!'
"And then, of course, Black Sabbath eventually comes out, and it turns out Ozzy's got a cold, and he's being very apologetic to the audience, 'I'm really sorry, I just can barely talk.' People are booing him and throwing things on the stage."
Back in this past January, Steve Vai had discussed the possibility of his revisit to Generation Axe Tour. Saying that it will never be going to happen, Vai had explained the reason by saying that it is hard to work around Ozzy Osbourne due to his schedule.
"The challenge with doing a Generation Axe tour is everyone's available," he said. "They have solo careers and play with bands.
"Nuno Bettencourt has Extreme, and he is a consistently busy person. Tosin Abasi has his guitar company and solo career. You have to juggle it. Everyone loves doing it.
"I think the biggest challenge is working around Ozzy [Osbourne] [Laughs]."
"You notice that people are rescheduling all the time. You have to be absolutely sure something like that is not going to happen because after you have it all set up, you don't want any surprises."