Jim Carrey Admits He Feels Better When He Listens To Pantera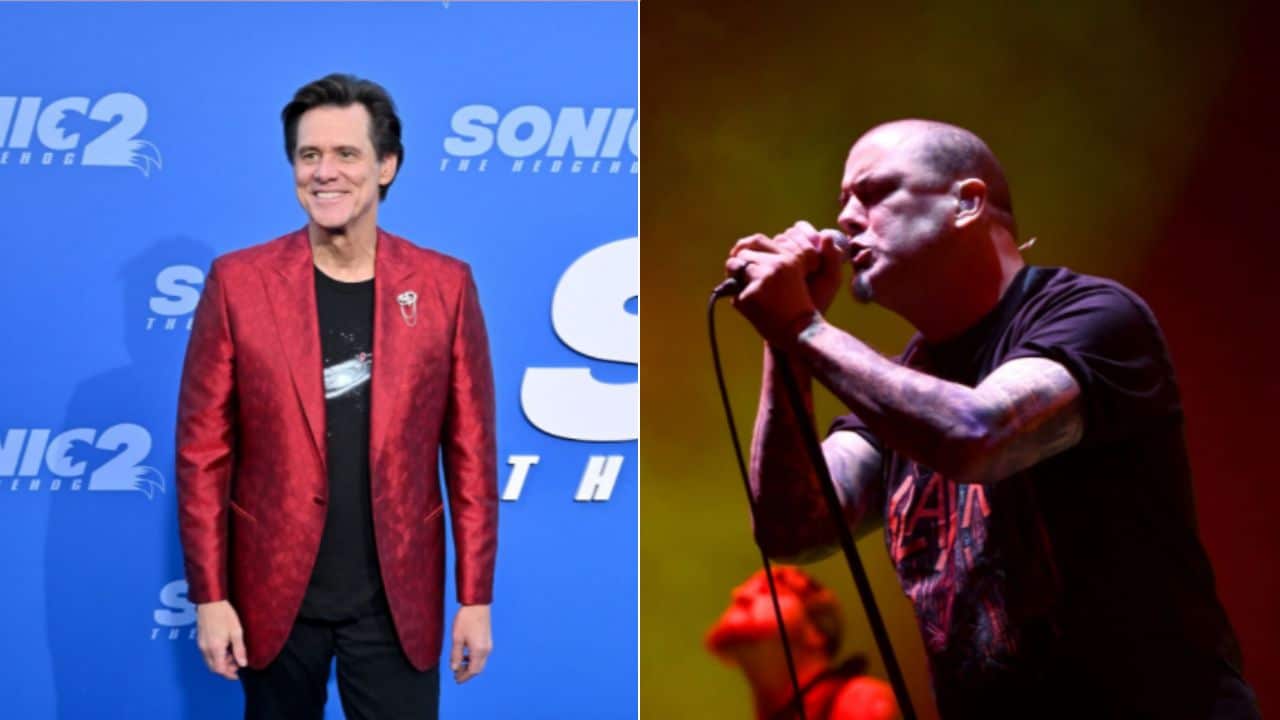 Jim Carrey did a brand new interview with Washington DC's Fox 5. In the interview hosted by film critic and entertainment reporter Kevin McCarthy, Carrey talked about how he felt when he first heard Pantera.
One of the legendary names of cinema, mimic master Jim Carrey, recently announced that he quitted acting in his newly interview with The Wrap. The 2 hours and 2 minutes long Sonic The Hedgehog 2 movie, which will be released on April 8, will probably be Jim Carrey's last work.
On the other hand, the American heavy metal band Pantera was formed in Texas in the early 80s. Having released nine studio albums before disbanding, the band has sold more than 20 million copies worldwide and has been nominated for Grammy Award five times.
Anyway, Jim Carrey admitted that when he heard Pantera for the first time, he was blown away and laughed throughout the entire song without realizing what was going on. And then he added that they oddly met Pantera on the same day.
"The first time I ever heard Pantera, I was driving down to San Diego to do a concert at a theater and to check in to a hotel. And me and my manager, Jim Miller at the time, we put Pantera on. And I had never heard anything like it. And it hit me on such a level of, like, extreme stimulation that I just started laughing uncontrollably for the entire track. Just like nervously laughing, like, 'What is happening right now?'
"And then we went to check in to the hotel, and the guys behind us in the line checking in to the hotel were Pantera. We turned around and we went, like, 'Are you kidding me? Are you kidding me?' This is too weird, man."
Jim Carrey Says He Listens To Pantera And Nirvana When He's In A Crazy Mood
Referring to the songs he listens to at home in the interview, Carrey stated that the songs he listens to change depending on his mood and that he listens to Pantera and Nirvana when he feels chaotic and crazy. He also admitted that Nirvana's song "Breed" holds a special place for him.
"When I get up in the morning, my musical taste is so all over the spectrum, it's crazy," he continues. "I can go [jazz pianist] Count Basie one day, I can go rap another day, and then I can go…
"Most mornings I'll wake up and grab my coffee, sit on the back porch and listen to Gregorian chants. Because it brings the birds to life, it brings the whole world to life, and suddenly I feel like I'm not just in the body but I'm the whole yard."
"And if I get into a certain mood, if I need to get chaotic or crazy sometimes, something like a Pantera which challenges the world on a masculine, in-your-face level. Or 'Breed' by Nirvana.
"'Breed' is one of the greatest, unsung, really… It's kind of an unsung piece; it's overshadowed by other hits they had. But 'Breed' is one of the most kick-ass tracks ever in history. It's wonderful."
Recently, the current Soulfly and former Sepultura vocalist, Max Cavalera, was asked to reveal his favorite song on Sepultura. In an interview with Revolver Magazine, Max stated that two songs mean a lot to him and that one of those songs, Inner Self, is very similar to Pantera's Walk song in terms of riff and technique.
"I think I have to mention two for me that do the same kind of thing," he says. "One of them is 'Inner Self.' That's on 'Beneath the Remains'. That's such an important song for us because it was the first video we ever made.
"It was all homemade, a lot of really goofy stuff like having a friend of ours skateboard on top of us, hanging out with bums on the street drinking pure alcohol. All those scenes are in this video, but it was cool, it felt like a real band thing. We're doing a video, 'Oh my god, this is insane!' And the song itself, I love it, I love the tempo, I love the groove of it."
"The riff is so simple, it's almost childish," he continued. "It's kind of like Pantera, 'Walk.' It's got that groove that catches you right away."
"And the lyrics, I always loved the lyrics, It's almost like a page of a diary, I never had a diary in my life, but if I had one, that could have been on a diary page, 'Walking these dirty streets with hate in my mind, feeling the scorn of the world I won't follow rules.' That's diary shit, that's like how I was feeling at that moment, at that time in San Paolo, Brazil. That's Max Cavalera feeling, my teenage feeling of that time.
"The other one is 'Arise,'" he continues. "'Arise' is just an explosion. For me, it's the ultimate death-thrash song ever made, and I'm sorry, might've pissed off some people out there, but come on! Listen to this fucking song! It's got everything! [laughs] It's just a fucking rager is what we call it in the business."