Watch How Slipknot Fan Fainted During Winnipeg Show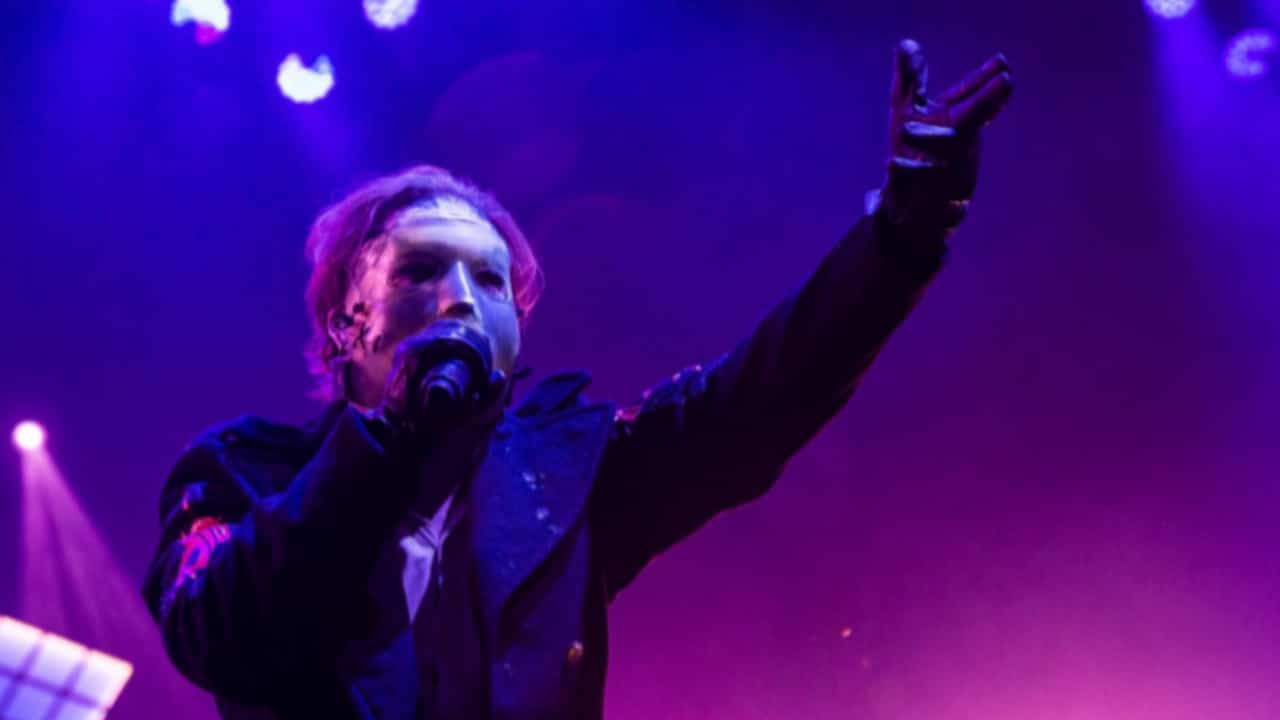 Slipknot was recently in Winnipeg, Manitoba, Canada on the KNOTFEST ROADSHOW 2022 tour. During the concert held on April 11, one of the Slipknot fans fainted. The band's vocalist Corey Taylor stopped the song, calling the paramedics and asking the audience to open up space so they can do their jobs.
Slipknot kicked off the KNOTFEST ROADSHOW 2022 tour with a concert on March 16 at Fargadome stadium in Fargo, ND. The tour will be taking place in 2 legs, and the first leg of the tour will conclude on April 17 at Rogers Arena in Vancouver, BC.
The second leg of the tour will be beginning on May 18 and will be accompanied by the band's Cypress Hill and Ho9909. The band will meet with their fans in 18 cities, and the tour will end on June 18.
Anyway, while the band was performing in Winnipeg last Monday, one of the audience suffered a health problem. Corey Taylor took control of the situation and provided the healthcare workers with the comfort they needed to do their job properly.
https://www.youtube.com/watch?v=tkA3aJbUln0&t=36s
"All right, guys," Corey told the audience. "Make sure they got room, make sure they got room. Everybody back up. Give them room, give 'em room… Here we go. Okay. Hold on. Everybody make room. Everybody back up. Come on. Make some room. They can't breathe if everybody's around them."
When the crowd began applauding, Taylor was quick to caution: "Hold on, guys. No applause yet. I wanna make sure that they're okay. I wanna make sure that they get out of the pit 100 percent okay. Hold on one second, guys. I appreciate that."
A few seconds later, he continued: "All right. He's out, guys. Make some noise for the medics… Let's make sure they get out. We've got a clear path right here. As soon as they're safe, we're starting this fucking thing again. Are they good? Okay. Should we just do it from the top? Okay. Do it from the top. You ready?"
WHEN WILL SLIPKNOT RELEASE THE NEW ALBUM? COREY TAYLOR ANSWERS
Late last year, Corey Taylor was a guest on HardDrive Radio. Slipknot frontman talked about when the band's upcoming album will be released in the interview.
At first, the musician has touched on the recording process of the album. Admitting that he loved the next album more than the sixth, We Are Not Your Kind, Taylor revealed how far they had come on the album.
"When we started first putting the new music together, it was a lot of flying around, people doing it in certain spots and trying to get the best out of it even though we were in the confines of lockdowns and stuff," Corey says.
"So it was tricky. But we had a great producer with Joe Barresi, and he knows how to get the best out of pretty much any band that he's ever worked with.
"He's super rad and loves what we do, which sometimes that's all you need – is just somebody going, 'We're gonna do this.'
"So he would come into town so I could do the vocals. He would fly out and get the guys together to do the guitars and stuff, get them together with [drummer] Jay [Weinberg] while the drums were going on. We were able to really kind of pull off something crazy.
"And now we're about… I'd say we're about 90% away from the album being finished. And it's really good; I'm really, really stoked on it. I actually like this one more than I like 'We Are Not Your Kind', and I loved 'We Are Not Your Kind'."
Corey Taylor then was asked when will Slipknot release the new album. Disclosing that he left 4 songs to sing, Corey Taylor stated that the new Slipknot album will arrive in Spring 2022. Corey also expressed that the band is working on a music video for the band's single The Chapeltown Rag.
"The goal right now – and I don't wanna talk out of turn – the goal is to get it ready for mix [in] January so we can get it out two or three months after.
"I have four songs that I have to sing, 'cause I'm redoing one that I wasn't happy with; I listened to it, and I was, like, 'I can do that better.' And honestly, very rarely have I ever had the opportunity to do that.
"So it's actually kind of rad that I'm getting a chance to go in and go, 'You know what? I can beat what I did.' But that's gonna take me five days to get that done. 'Cause I'm gonna do those four songs and then go back through and do punch-up on anything that I'm just not feeling.