Foo Fighters Get Emotional On Taylor Hawkins' Birthday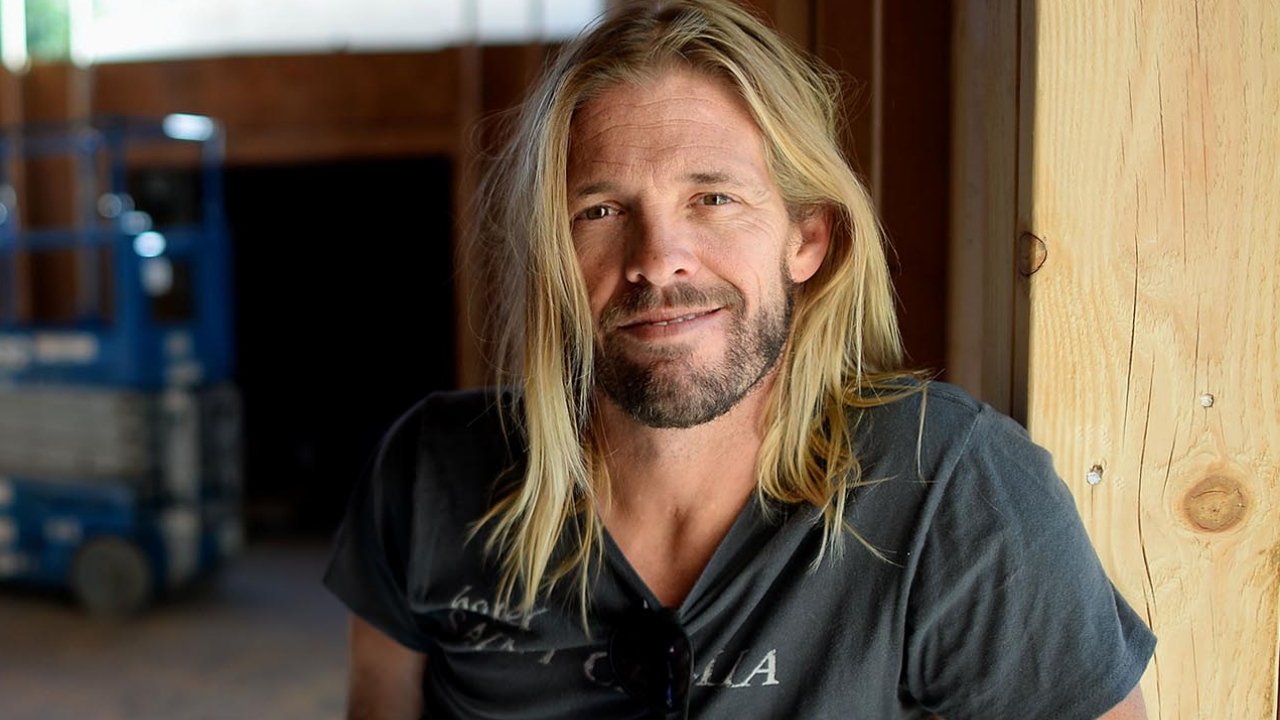 Foo Fighters took to its social media accounts to remember the band's late drummer, Taylor Hawkins, on his birthday. Born on February 17, 1972, Hawkins would have been 51 today.
Taylor Hawkins' joining Foo Fighters was a little bit surprising back in the 1990s. During the recording process of the band's second studio album, The Colour and The Shape, there was a conflict between Dave Grohl and then-current drummer William Goldsmith. The problem then got bigger at the time and erupted, causing the drummer to leave the band. Shortly after, Grohl called Hawkins for a recommendation about a new drummer. Hawkins volunteered himself and became the new drum player of the band.
When Hawkins joined the band, a part of the second Fighters album had already been recorded in contributions of Goldsmith. However, Hawkins played drums on two songs, Requiem and Drive Me Wild, and helped the band to finish the album. In total, he recorded nine albums as a member of Foo Fighters, making his last appearance on the band's most recent album, Medicine at Midnight.
In March 2022, Taylor Hawkins was found dead in a hotel room in Bogota, where Foo Fighters was preparing for a show. When he passed away, there were ten types of substances near Hawkins' body, including marijuana, antidepressants, opioids, and benzodiazepine. Following his death, rockers sent emotional letters and photos in honor of him. Foo Fighters then announced two separate Taylor Hawkins tribute concerts, which took place on September 3 and 27.
However, recently, Foo Fighters shared a photo of Taylor Hawkins to celebrate his birthday. In the black-and-white photo, there was a pose of the late drummer, where he was sitting on his drum kit. By sharing the photo, the band made fans emotional with its words.
"Miss you so much," they wrote to remember the drummer.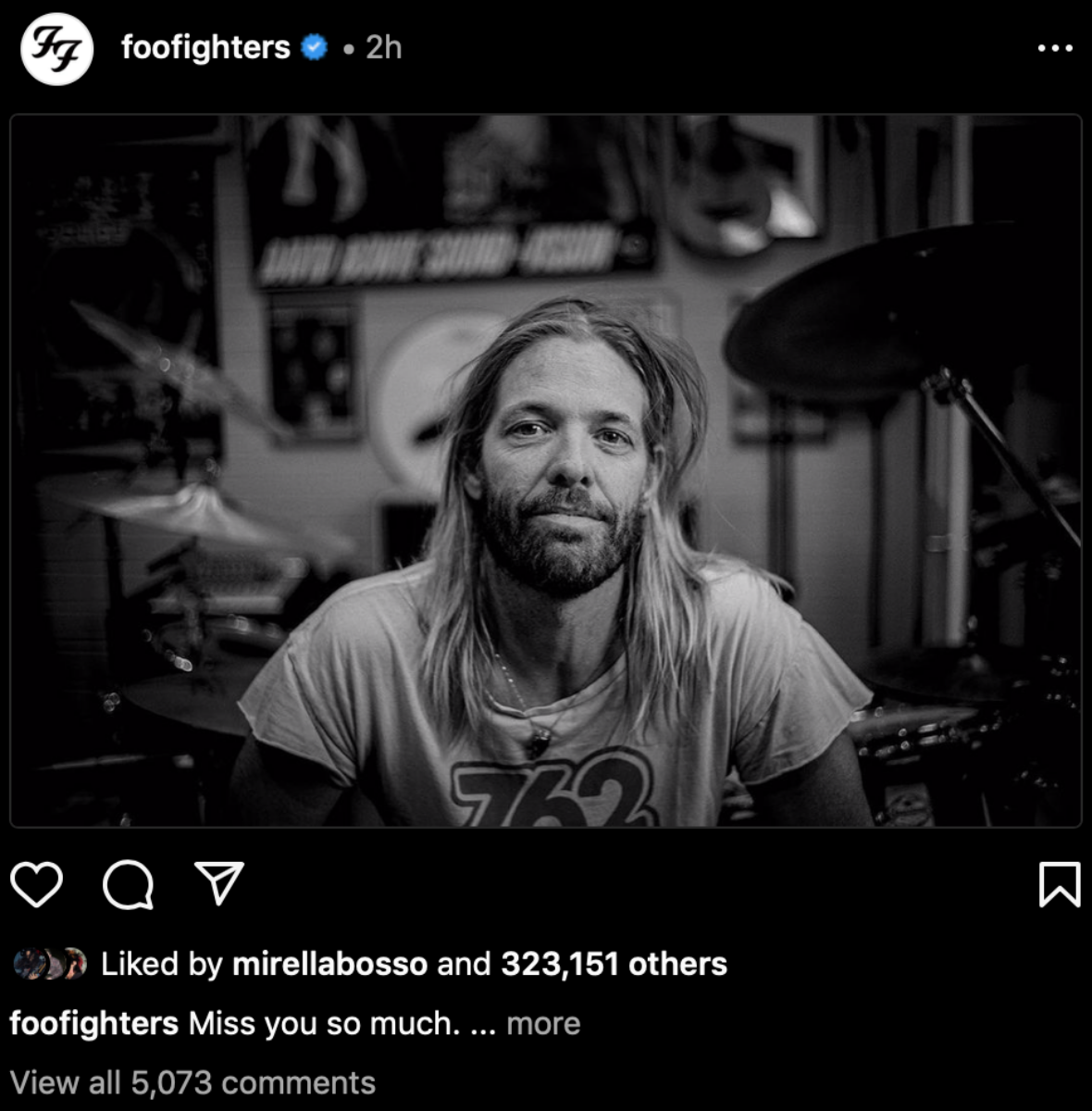 Foo Fighters' Instagram post has received more than 320k likes and 5k comments. The number of likes and comments has been rising minute by minute. On Instagram, people sent heart emojis to pay tribute to Hawkins. Moreover, Twitter was the same, as people sent heartwarming tweets for the late Taylor Hawkins on his birthday.
In late December 2022, Foo Fighters announced they would continue touring and recording albums without Taylor Hawkins. In mid-January 2023, the band announced the first headlining shows, although no name filled Hawkins' place yet.