Metallica's Kirk Hammett Reveals Joe Satriani's Career-Changing Impact On Him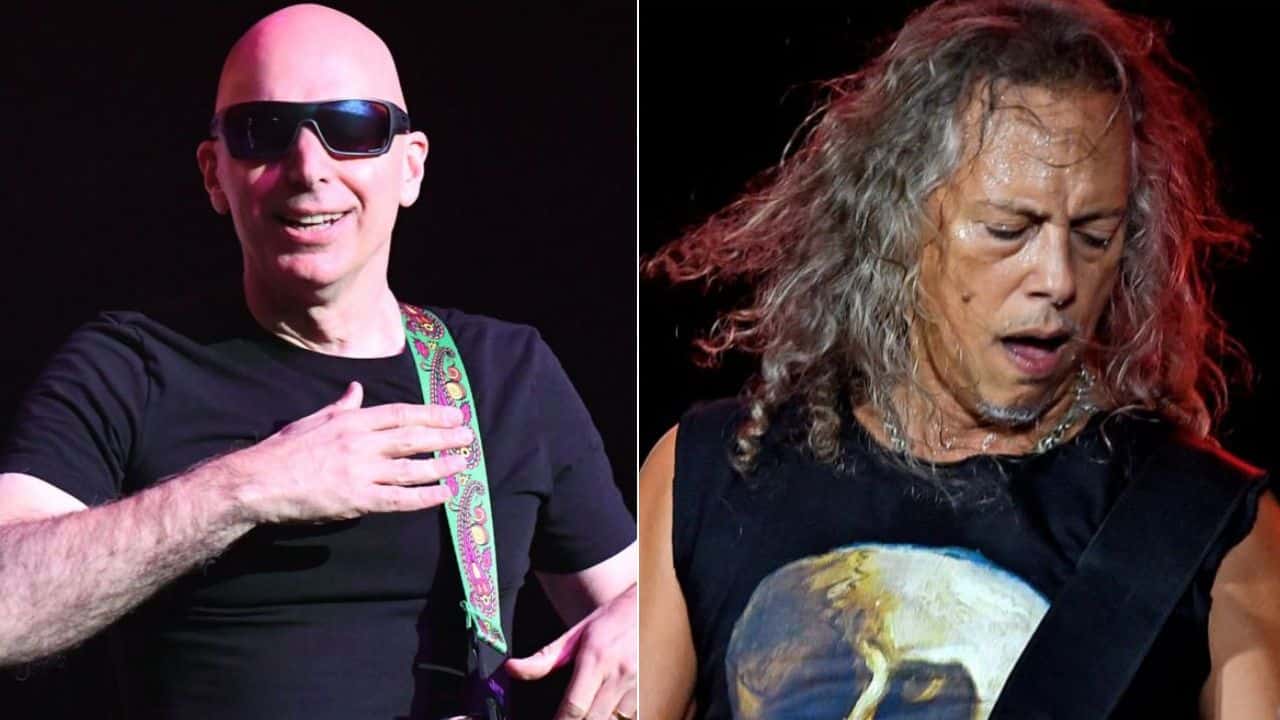 In a new interview with Guitar World, Metallica guitarist Kirk Hammett talked about Joe Satriani's impact on him and his playing style. He also discussed where the main influence of his solo EP Portals came from.
Although Kirk Hammett is known for being the lead guitarist of Metallica, his picking and guitar style are clearly at a different level. Joining Metallica back in 1983, we saw him contributing to the band's entire catalog, which features 10 studio albums in total.
As you know, Metallica has been working hard on its eleventh album, which will be a follow-up to the band's 2016 release, Hardwired… To Self-Destruct. During those ongoing silent years for about 6 years, Kirk Hammett made his debut with Portals, which is a 4-track EP that was released on April 23, 2022.
The album released by Kirk Hammett was a combination of the musician's rare experiences accumulated over the years and the guitar lessons he received at an early age. The main character of the lessons and experiences he received at an early age was the guitar virtuoso Joe Satriani, who has touched numerous musicians' careers.
Recently, Kirk Hammett discussed how Portals were created by his rare experiences. Saying that discovering prog was a life-changing, Hammett also added that classical music has a huge influence on him.
"I've been listening to a ton of classical music for what seems like forever and ever now," Kirk said. "I just love it. One of my favorite things to do is sit down and listen to a piece of classical music and pretend every instrument is the electric guitar, and it's amazing how everything kind of changes. So, classical music has been a big influence on me.
"Also prog. I discovered prog three or four years ago and, oh my God, I can't believe that I missed out on so many great prog albums all this time!
"I can definitely see a line where late 60s and early 70s prog is really instrumental in influencing hard rock and heavy metal. So there's a huge prog influence on this EP."
Kirk Hammett Discusses Joe Satriani's Influence On Him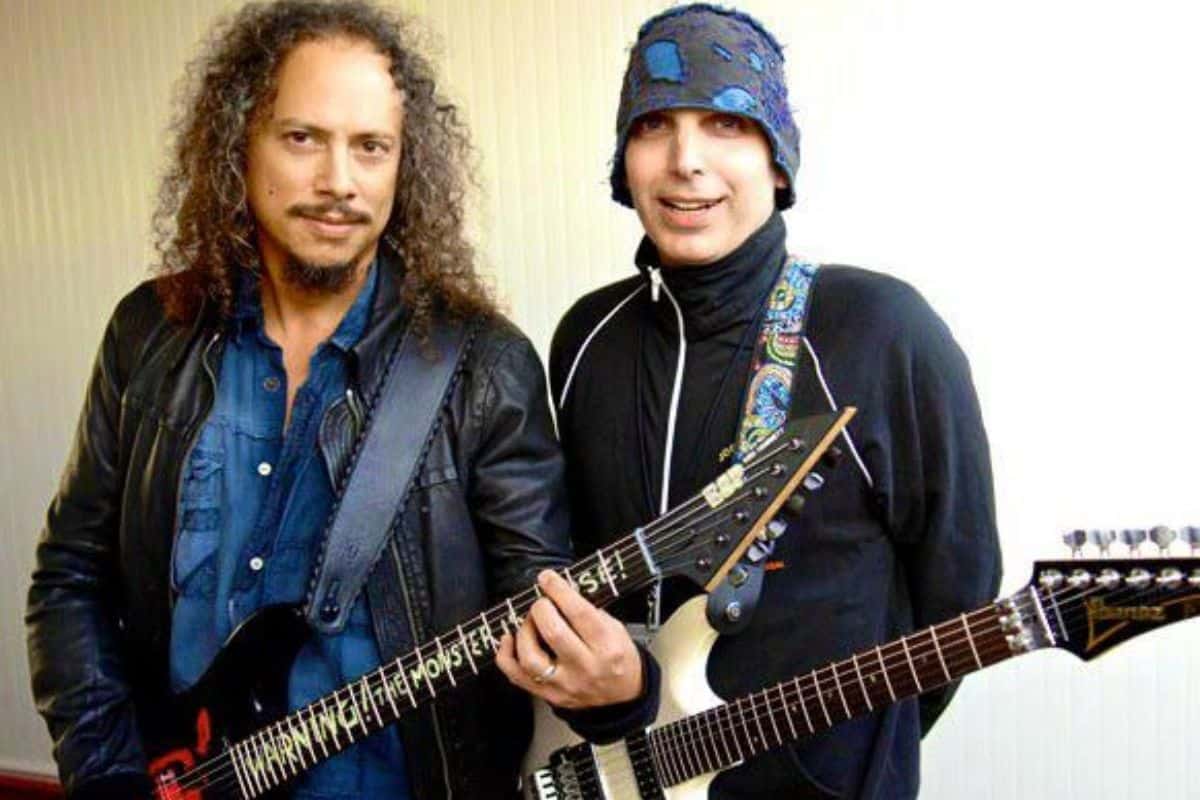 Kirk Hammett then mentioned what Joe Satriani taught him. Discussing the guitar father's influence on him, Hammett said that Satriani showed him the bridge between chords and melodies. He also expressed his gratitude by sending respectful words to Satriani.
"Joe's influence is just in me," he answers. "It's part of my guitar style because he showed me all these different exercises. He showed me modal thinking and music theory, how to get melodies out of certain chords and how to make chords out of certain melodies.
"All that stuff that he taught me way back is still with me to this day. That stuff will always be a part of me, and it'll never ever go away because it's intrinsic in the way I express myself, and I'm so grateful to Joe for giving me those tools."
Earlier this past June, Kirk Hammett talked about the technical content of the album and what fans expect from the album.
"I'm just a bit creatively restless," Kirk says. "I had this music that was initially started for my museum exhibition. The goal was to continue writing for that, and that became two instrumentals, The Monster And The Maiden and The Jinn.
"I met Edwin Outwater when we were making S&M2. We connected over our love for horror movies, soundtracks, and classical music. In a flash of inspiration, I asked him to collaborate. And I was super-pleased with the results."
"I've been playing guitar most of my life, a wide range of styles – classical, jazz, country, rockabilly, rock, blues – but people only hear the Metallica stuff," he continued. "There's a lot of guitar styles within the Metallica idiom, but when people hear this album they're gonna hear a lot of sides of my playing they've never heard before, another side of my musical personality.
When the interviewer asked his expectation for his most recent album Portals, Hammett says: "This one's purely from the heart. It's not made for anyone, except for the sake of creating something I hear in my head and getting it out. It's seeing an artistic statement through, working on it, then throwing it out there and letting the fucking world decide. I don't care, I like it.