Johnny Depp Discusses Refusing To Do A Blues Album With Jeff Beck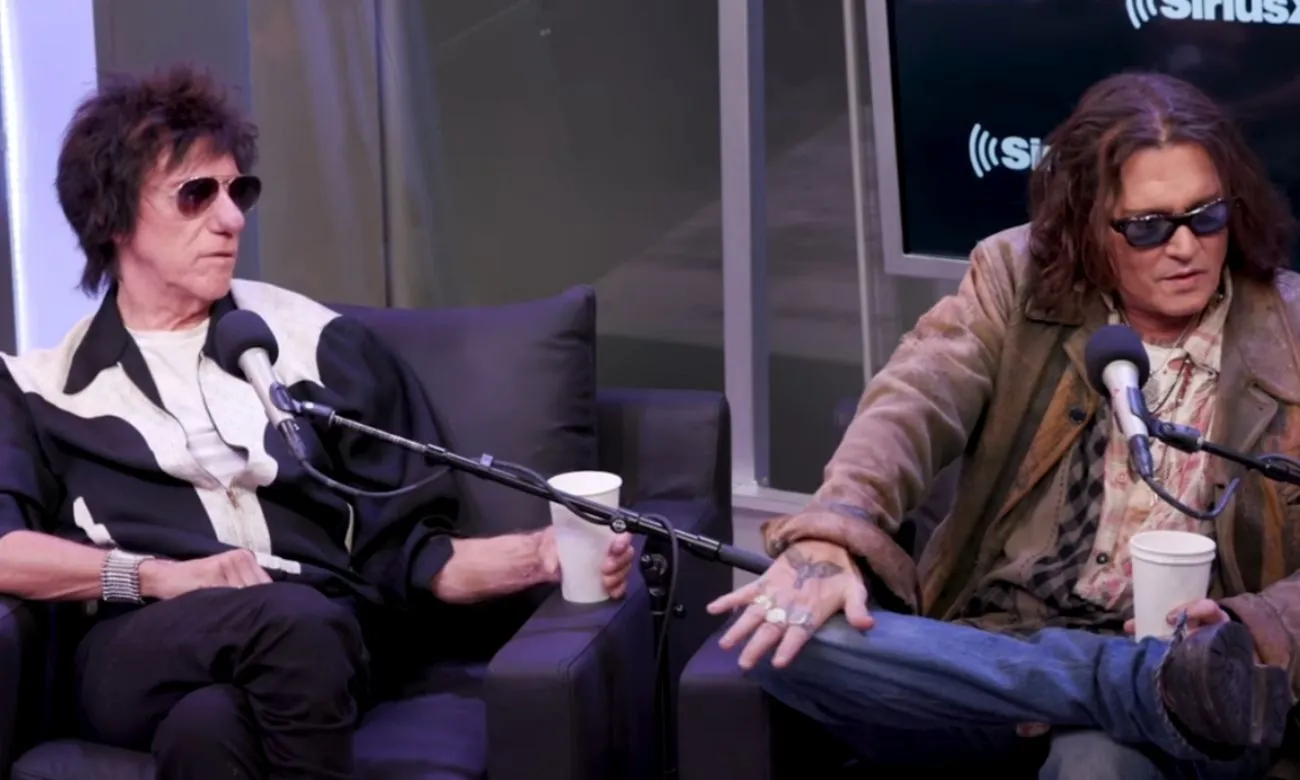 Johnny Depp discussed why he once refused to do a blues album with Jeff Beck and dived into the details behind the idea. The duo recalled their moments in the studio together and made people laugh by mentioning the time Depp punched Beck in the face.
Besides he has won numerous awards during his ongoing acting life, Johnny Depp has been creating music for decades in the rock industry. Since he started playing music, he has contributed to many songs released by Aerosmith, Oasis, Marilyn Manson, Iggy Pop, and Shane MacGowan. In the middle of the 2010s, he formed his own group with Alice Cooper and Joe Perry, named Hollywood Empires, and released two studio albums as a band member. In addition, he gained a lot of respect from the rock community when he sang David Bowie's Heroes on their second album.
Jeff Beck's musical connections with Johnny Depp first started in 2020, when the duo performed a cover of Isolation, originally released by John Lennon. At the time, the duo announced that they would be making music together in the future. In May 2022, the duo reunited, as Depp joined Beck on stage during the musician's concerts in the UK, where Jeff Beck announced Depp and himself recorded an album. Released on July, the 18 was the collaborative album that brought Jeff Beck and Johnny Depp together.
However, during an appearance on SiriusXM's Underground Garage, hosted by Stevie Van Zandt, Jeff Beck and Johnny Depp discussed their friendship and the recording process of their most recent album, 18. In one part of the interview, Johnny and Jeff talked about Depp's refuse to do a blues album.
"I made a mistake of saying, 'Do you want to do a blues album?' And he went, 'No!' [Laughs]," Jeff says. "No, anything but blues."
Then Johnny continued: "I love the blues. [But], What am I going to do with the blues, man? [Laughs]
When Jeff Beck chimed in, he said: "It was a metaphor for a lot more wider genre type. This is just a saying, 'Do you want to make a blues album?' You know. He took it the wrong way."
After Jeff's those words, Johnny added: "He was listening to things that were outside-really outside," Depp started the conversation (as transcribed by MetalCastle.net). "He's listening to everything, and both of us were listening to everything from obscure stuff like Napoleon Strickland's 'Key To The Bushes.' And then we'd be listening to Bauhaus, or we'd be listening to a Killing Joke, Dion Ford [Jeff Beck chimes in for two words]. So we really explored a lot of, you know, having kept our ears to the ground a bit. I had a different approach, I suppose. Especially for you [aims Jeff Beck]. It was a very unexpected record, I think."
Jeff Beck Recalls How Their Collaboration Started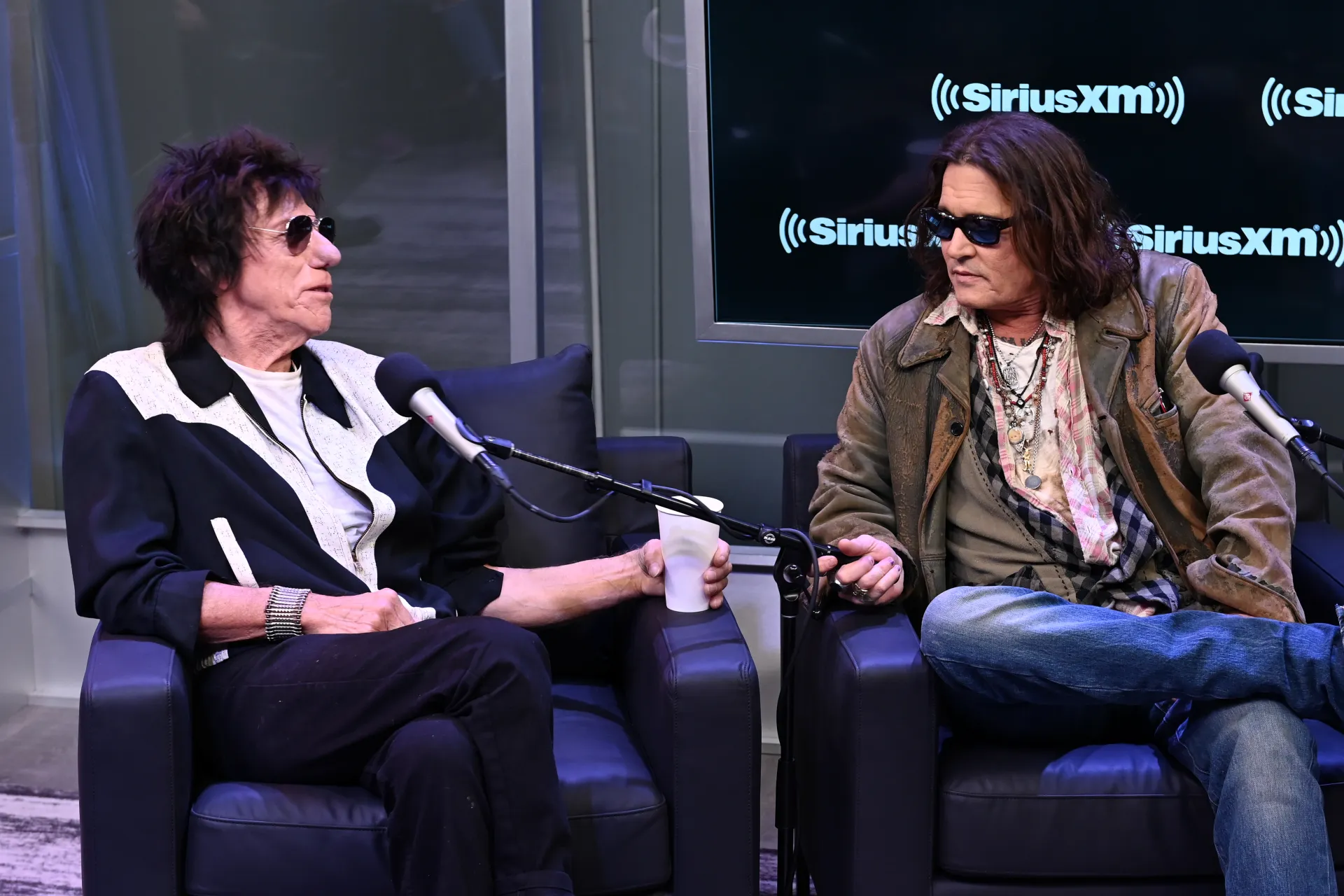 In the continuation, Jeff Beck revealed how his collaboration with Johnny Depp started. Saying that they took away a drum kit from the office to the main house, Beck added that it sounded very nice.
"It started with down in New York French house when Johnny was a late riser," he says. "And I thought, 'Let's take steal this drum kit from out of the office.' He had a little office, but he worked. But the drum kit was penned in this little alcove.
"So we dragged the kit from there to the main house to see if it sounded, you know, using the room sound. And it sounded like a Motown drum sound, like 'Holy Grail' drum sounds. And I laid down a track with my engineer guy. When he heard about Johnny, he came down about 400 miles an hour.
"So Keen was here to get there. And I said put on 'Ooo Baby Baby' by Miracles. And I played along with the drum part. And we made it; we tricked it up a bit because I was a bit out of time. But the sound was pretty good. And I put the bass on and the rhythm guitar and then just a little solo. And then he came to me, [saying]: 'What the fuck and who's this?'"
Johnny continues: 'I was just woken up, and I walked in with two bottles of rose and ice, South of French. And he goes, checks this out, BANG, and it was the basses of the track."
Jeff Beck's Surprise About Guitar Parts Recorded By Johnny Depp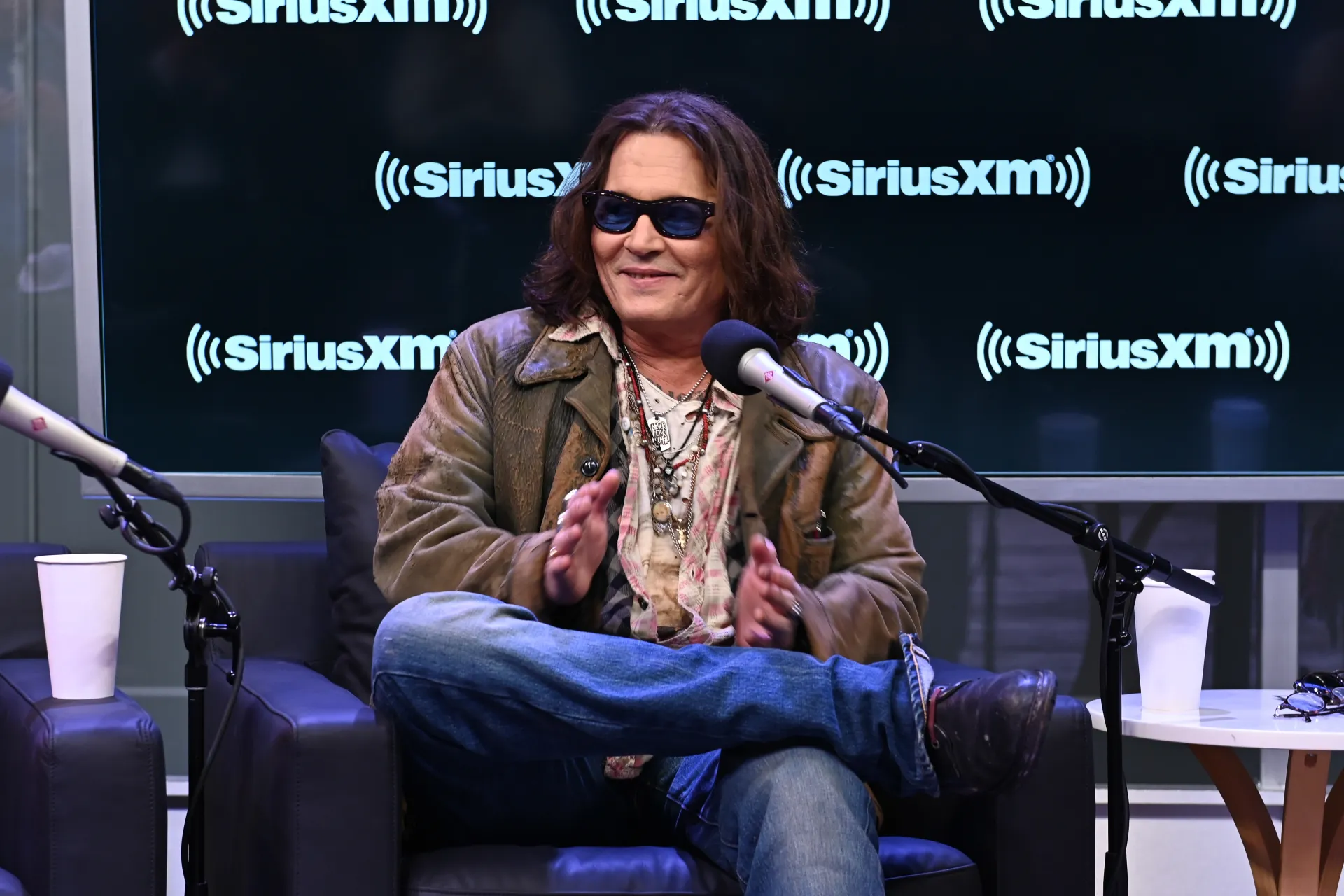 Jeff Beck got tired after he played for hours in the studio. He went to his resting room and slept a little bit. When he woke up, he couldn't believe what he had heard. Johnny Depp recorded three parts of his own, and those were extraordinary.
"I don't know why, but I felt really sleepy and went to the bedroom next door to the studio. [Then] I woke up, and he was doing three-part harmonies to it. I couldn't believe it. I just thought, 'This is amazing. You picked out the three-part.' He said, 'Yeah, I'm ready for you now.' I said, 'No, no, no. You're going to sing now. If you can sing the backup as good as you did, you do the lead in falsetto. He went white and then punched me in the face [Laughs]."
Johnny concludes by mentioning Jeff Beck's surprise about his parts: "No, in fact, he just went [with a surprising sound], 'You did that?' I've put in like this [shows with his hands] because I thought I put this layer. I'll layer this like a little carpet, you know, underneath the instrumental we're about to do with Smokey Robinson and The Miracles, 'Ooo Baby Baby.' So I threw these three-part harmonies in, he hears, comes in the room, and says, 'What's that? Who's that? Is that you?' I said, 'Yeah.' And, I'm thinking, I'm going to be kicked out of my own house now."
Jeff Beck And Johnny Depp Tour Dates
So, if you are one of those who ask if Jeff Beck is playing with Johnny Depp, yes, they have been playing together for a while. Here is the list for people who wonder what are Johnny Depp and Jeff Beck's tour dates for the future.
November 01, 2022 – Phoenix, AZ @ Celebrity Theatre
November 02, 2022 – Temecula, CA @ Pechanga Resort & Casino
November 04, 2022 – Las Vegas, NV @ The Pearl Concert Theater
November 05, 2022 – Thousand Oaks, CA @ Bank of America Performing Arts Center Thousand Oaks
November 06, 2022 – Los Angeles, CA @ Orpheum Theatre
November 08 2022 – Anaheim, CA @ City National Grove of Anaheim
November 09, 2022 – San Jose, CA @ San Jose Civic
November 10, 2022 – Sacramento, CA @ Hard Rock Live
November 12, 2022 – Reno, NV @ Grand Theatre, Grand Sierra Resort