Dee Snider looks excited to play as Twisted Sister first time since 2016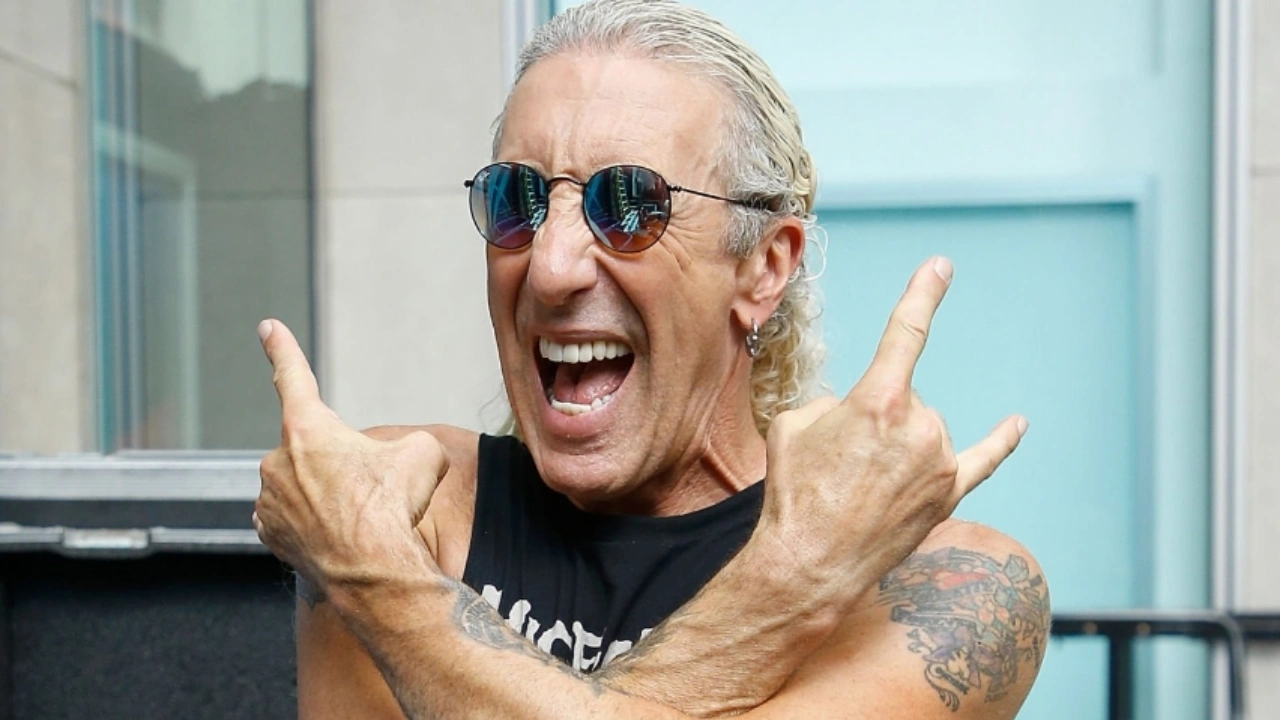 Dee Snider, known for being the vocalist of the heavy metal band Twisted Sister, reacted to playing as Twisted Sister for the first time since 2016.
On January 26, 2023, Twisted Sister – Dee Snider on vocals, Mark Menzoda on bass, Eddie Ojeda on guitars, Jay Jay French on guitars, and the late A. J. Pero on drums – will be honored by getting inducted into the Metal Hall of Fame. At the sixth annual charity gala, the band will also be joined by Steve Vai and Mike Portnoy, who both shared memories with the band.
You May Also Like: Twisted Sister's Dee Snider Recalls A Phone Call KISS's Gene Simmons Yelled At Him Angrily
However, after Twisted Sister's induction announcement, the guitarist Eddie Ojeda shared a few words to reveal his reaction to their getting inducted into the Metal Hall of Fame. The guitarist looked very happy about their induction.
"Looking forward to our induction into the Heavy Metal Hall of Fame on Jan. 26th 2023 in LA." Ojeda commented, adding his friends to the tweet.
After the guitarist's tweet, Dee Snider quoted his words and added a few one his own. He looked very excited about playing for the first time in nearly seven years.
"Looking forward to playing together for the first time since 2016… especially the rehearsal," Snider tweets.
It was November 2016 when Twisted Sister announced its quit the metal scene. At the time, that year was their 40th anniversary, and their final trek was named Forty and Fuck It.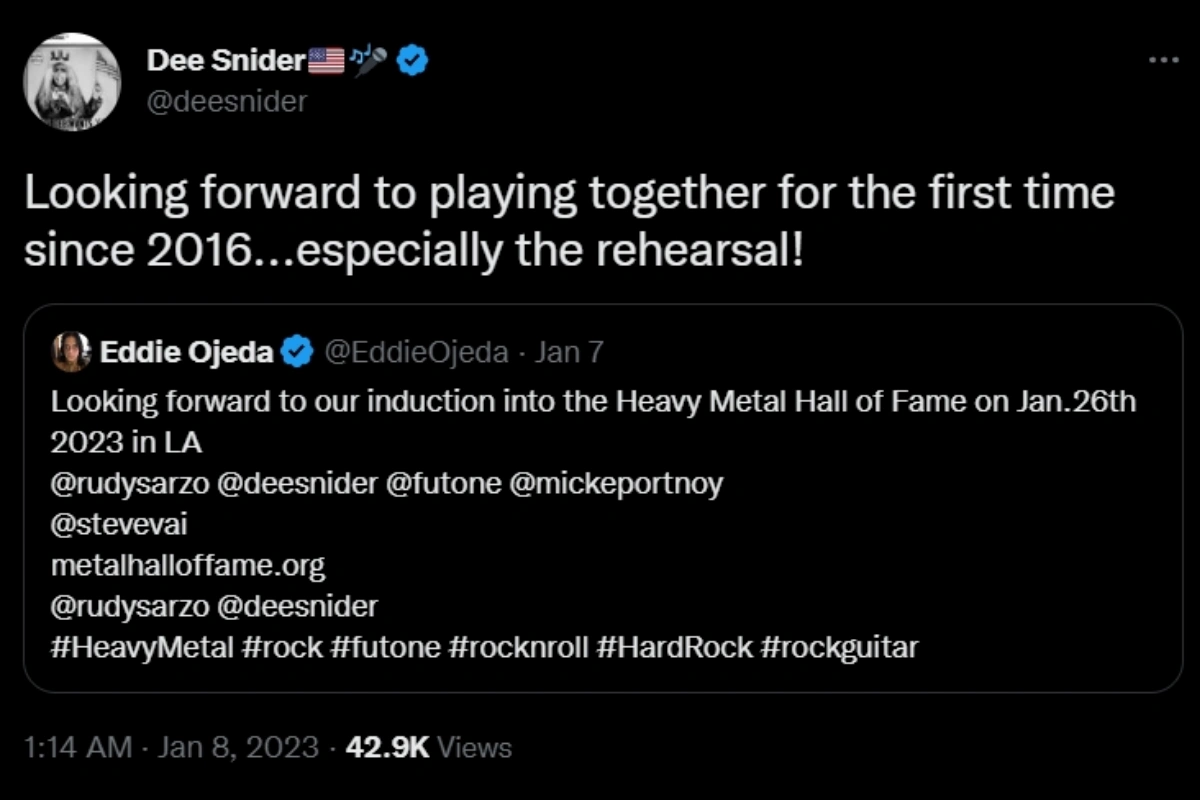 Dee Snider's Comments On Artists Who Reunite Following Their Farewells
As you remember, Dee Snider blasted artists who reunited to make music after their decisions to farewell via his official Twitter account in November 2022. At the time, it had been six years since Twisted Sister disbanded, but when a fan tagged him to ask them to reunite, saying, " It will be like KISS's last tour ever that been going on for the last 20 years. I know you will record new music because an artist always gets inspired to be creative," Snider quoted the tweet, blasting fake farewell artists.
"Actually it's these never ending farewell tours, fake farewells and 'we changed our minds' after the farewell that keep me honest," Dee shared in the tweet. "I hate all that fake farewell bullshit. Bands should stay forever if they want to…just don't sell us a B.S. farewell tour!"