The 5 Guitarists That Jeff Beck Picked As His Favorites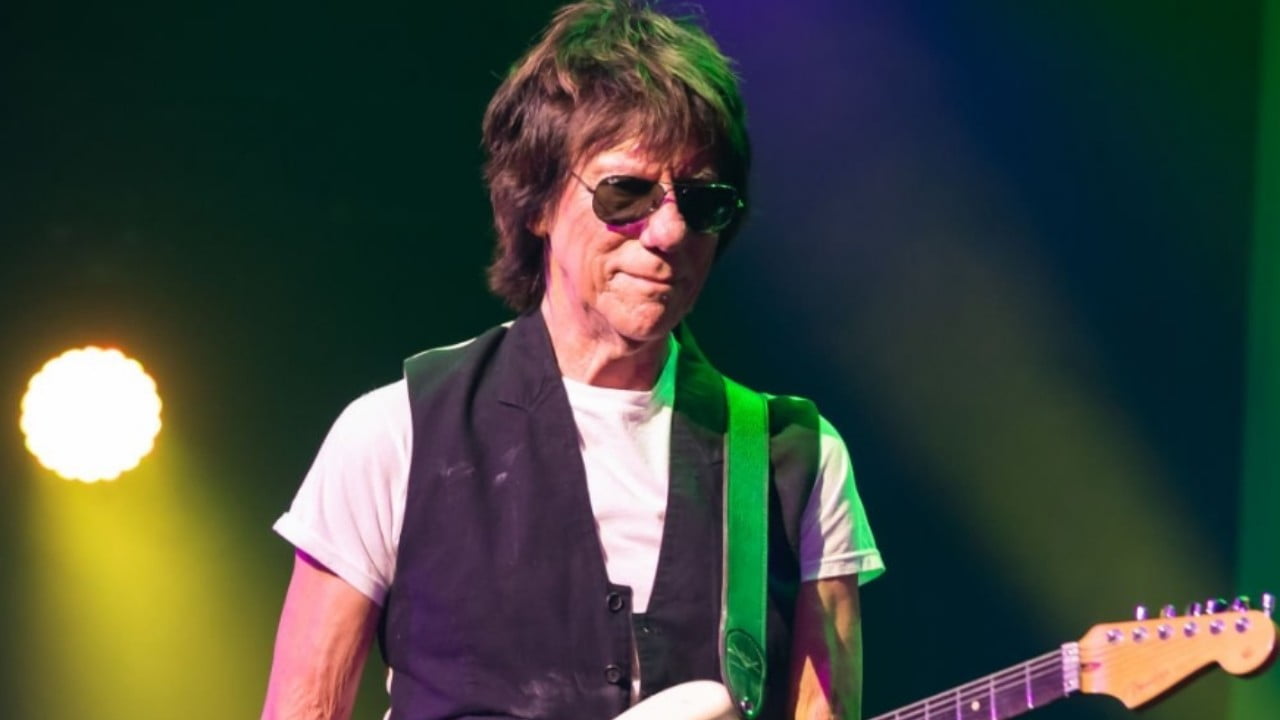 Jeff Beck is considered one of the most influential guitarists in the rock scene, but who are the artists he picked as his favorites? Let's dive into the guitarists that Jeff Beck named some of his favorites.
Born in 1944, Jeff Beck is an English guitarist who first met with music at the age of 6 when he heard Les Paul's classic How High The Moon on the radio playing. He then found himself in music and started to collect more about it. At age 10, he even sang in a church choir.
Jeff's passion for music grew even more when he was young. Having owned an instrument for himself at the time, the guitarist developed himself during the period up to his teenage years and played in several groups while attending Wimbledon College of Art. Beck, who gained even more experience with his contributions to his early bands, reached the next level in the mid-1960s. In 1965, he joined The Yardbirds, and he is now a world-known guitarist.
However, as he has been named an influence for young guitarists, Jeff Beck was a young musician once upon a time. So, let's look at Jeff Beck's influences below.
The Guitarists That Jeff Beck Picked As His Favorites
We collected what Jeff Beck told about his influences over the years. So, let's begin.
5. Chet Atkins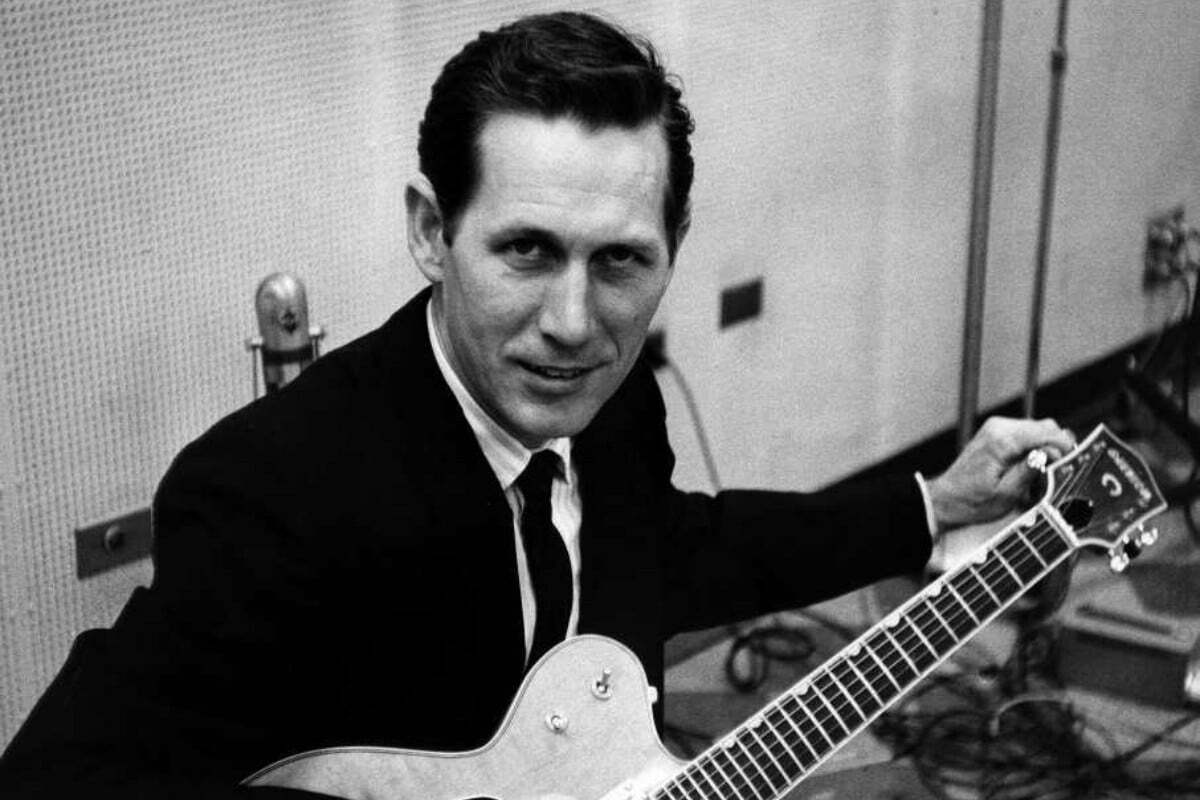 Chet Atkins was one of those names Jeff Beck picked as his favorite. Having started playing music in 1942, Atkins rocked the world until 1996. He was honored with dozens of awards for his large career that featured 88 studio albums in total. The late guitar legend collaborated with such music legends, featuring Les Paul, Jerry Reed, and Mark Knopfler.
Jeff Beck once mentioned Chet Atkins as the guy that he copied his style. He also revealed people's reaction to his learning skills from his influence, Atkins, and explained why copying Atkins felt him devastating.
"I used to listen to Chet Atkins and copy him, but it was a dead-end street, really, because after all that labor and heartbreak trying to learn what he did, everybody would go, 'Yeah, great, great copy of Chet Atkins,'" Beck says. "I just definitely put the foot on that straightaway."
4. Les Paul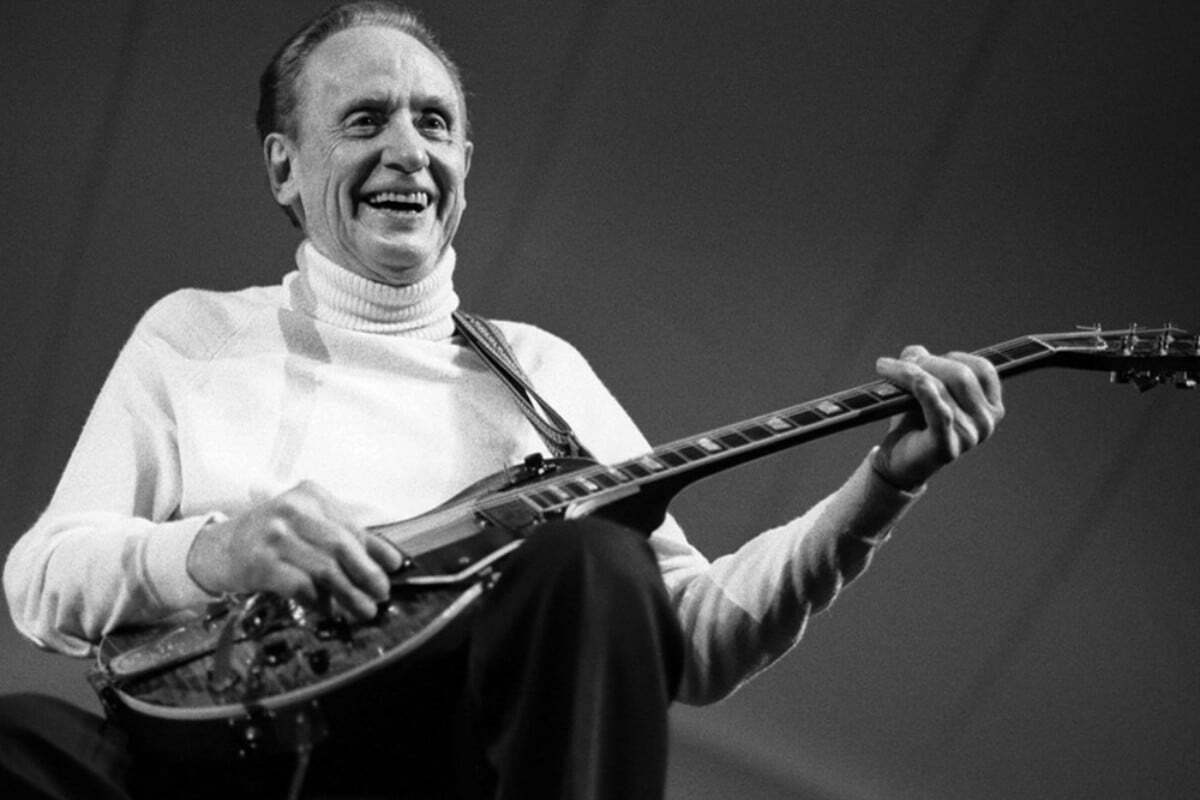 Les Paul was a jazz legend that was activated in music between 1928 and 2009. As he was a pioneer of the solid-body electric guitar, his name was used by Gibson to create the Gibson Les Paul brand.
Having influenced numerous rock artists, Les Paul also influenced Jeff Beck during his early career. While not every artist is lucky enough to meet their own musical influences, Jeff Beck and Les Paul performed on the same stage, had fun with each other, and hung out together.
During his Mass Live interview, Beck revealed how he met with Les Paul. He took fans back to the 1970s, saying: "He came to a gig in Avery Fisher Hall in the 1970s when John McLaughlin and I were doing a concert. To watch him at the side of the stage when John was doing his [guitar] shreds was quite fantastic [laughs]. I'll never forget what Les said when I walked off the stage. He said 'I've got to go and get a hot dog but carry on with whatever it is you're doing.' But he winked so it was all safe."
There was a moment when Jeff Beck and his influence Les Paul met at a birthday party: "Then I just seemed to see him more often. Every time I played New York at the Roseland he was there….Then I went to his birthday at the Hard Rock, he was in his 70s then. Sadly, he's no longer there and he's bitterly missed."
3. Jimi Hendrix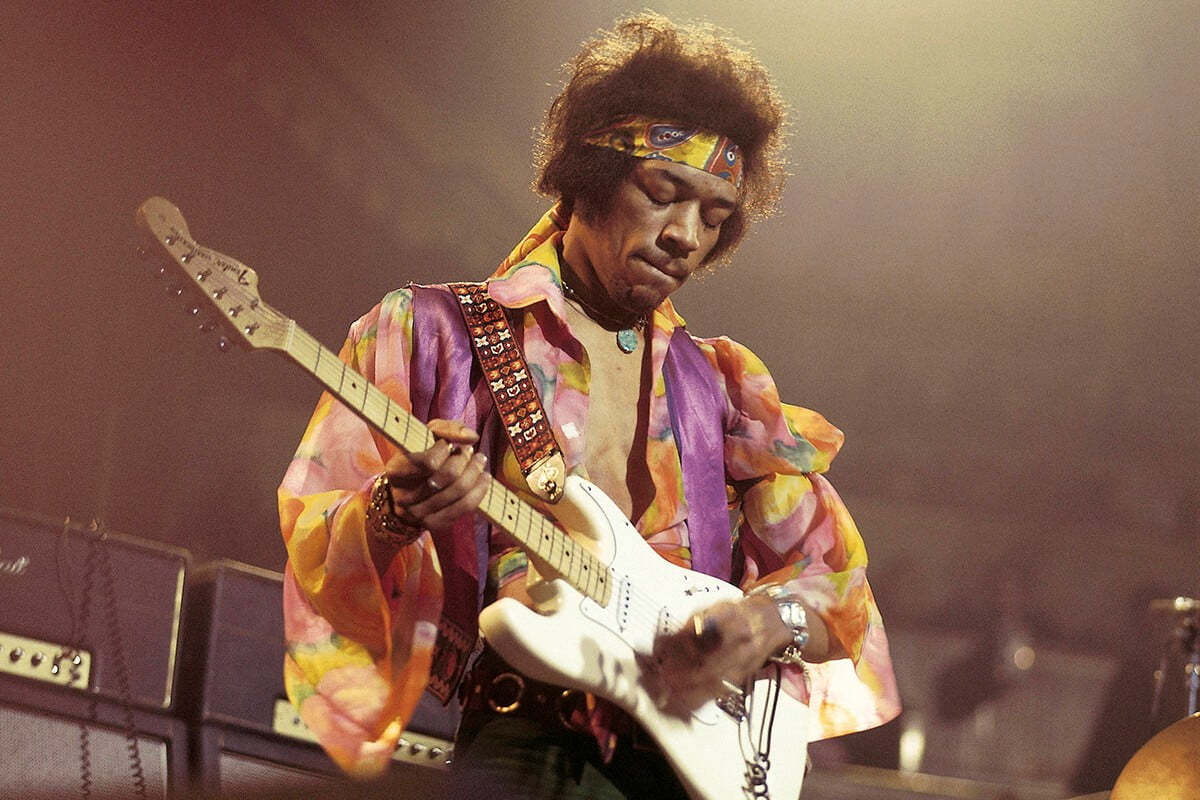 There are no musicians that Jimi Hendrix has not influenced. He was pure talent and unique. He mesmerized the instrument with his fingers and whispered the sound going through his mind directly to the guitar strings. Even though he was not released many albums in his career, Hendrix was more than that.
Debuted in 1967 with Are You Experienced, there were three albums that was recorded with the contributions of Jimi Hendrix. While Axis: Bold as Love marked the second album, his latest album was Electric Ladyland, released in 1968.
However, in an interview with Louder Sound in 2021, Beck said he'd been a fan of Hendrix since the late guitarist's early performances. He also touched on why he was impressed by him back then.
"When I saw Jimi we knew he was going to be trouble," he comments. "And by 'we' I mean me and Eric [Clapton], because Jimmy [Page] wasn't in the frame at that point.
"I saw him at one of his earliest performances in Britain, and it was quite devastating. He did all the dirty tricks – setting fire to his guitar, doing swoops up and down his neck, all the great showmanship to put the final nail in our coffin. I had the same temperament as Hendrix in terms of 'I'll kill you', but he did in such a good package with beautiful songs."
2. Steve Cropper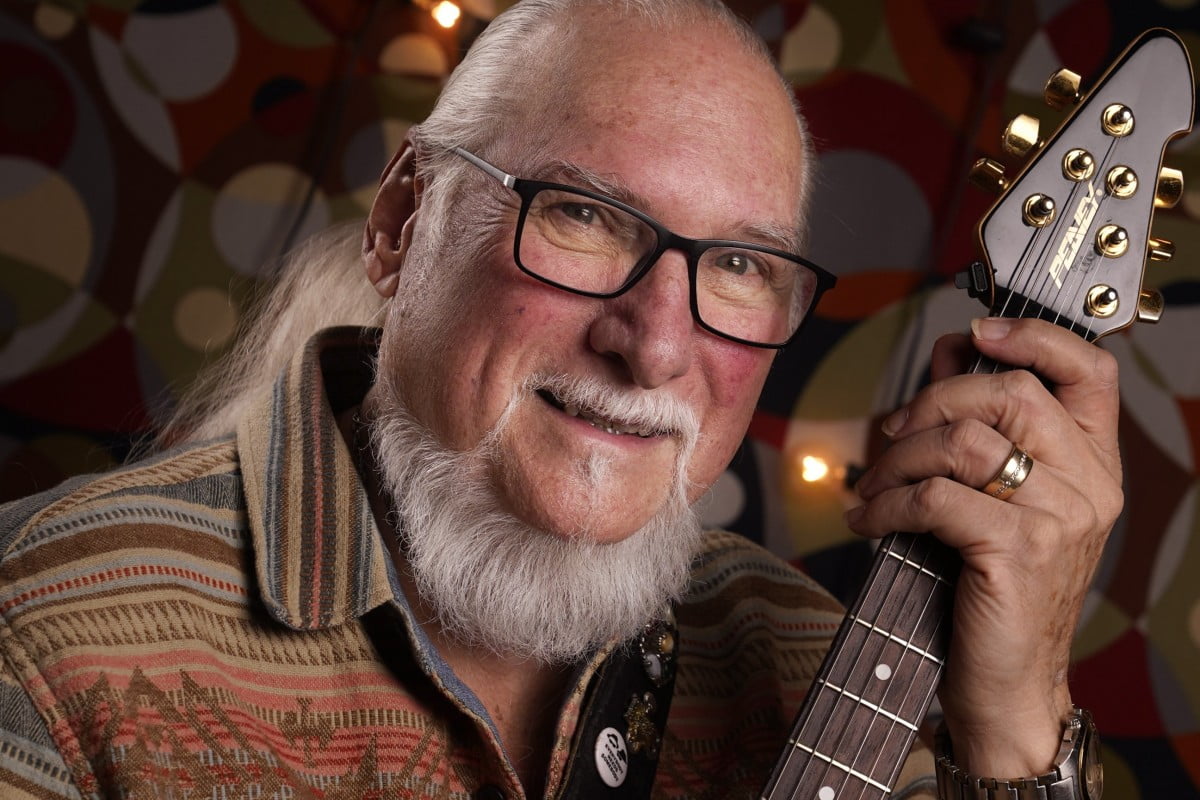 Born in 1941, Steve Cropper is an 81-year-old guitar legend that has been playing professionally since 1958. There are a lot of albums that he has contributed to, featuring Booker T. & the M.G.'s band's debut album Green Onions, released in 1962, or Otis Redding's King & Queen. The guitarist also contributed to Levon Helm, Albert King, Rod Stewart, Ringo Starr, Yvonne Elliman, Frank Black, Mavis Staples, William Bell, Dolly Parton, John Lennon, and Wilson Pickett.
Jeff Beck has a huge respect for Steve Cropper. In 1972, Beck guested Cropper on his solo band's third and final album, the self-titled Jeff Beck Group. They also played side-by-side too many times.
In 1999, Beck told Paul Guy he "had the pleasure of doing an album with him [Steve Cropper] once." He then revealed what he learned from him: "I've played with Steve Cropper, too – and he just taught me all the holes, not to play too much."
1. John McLaughlin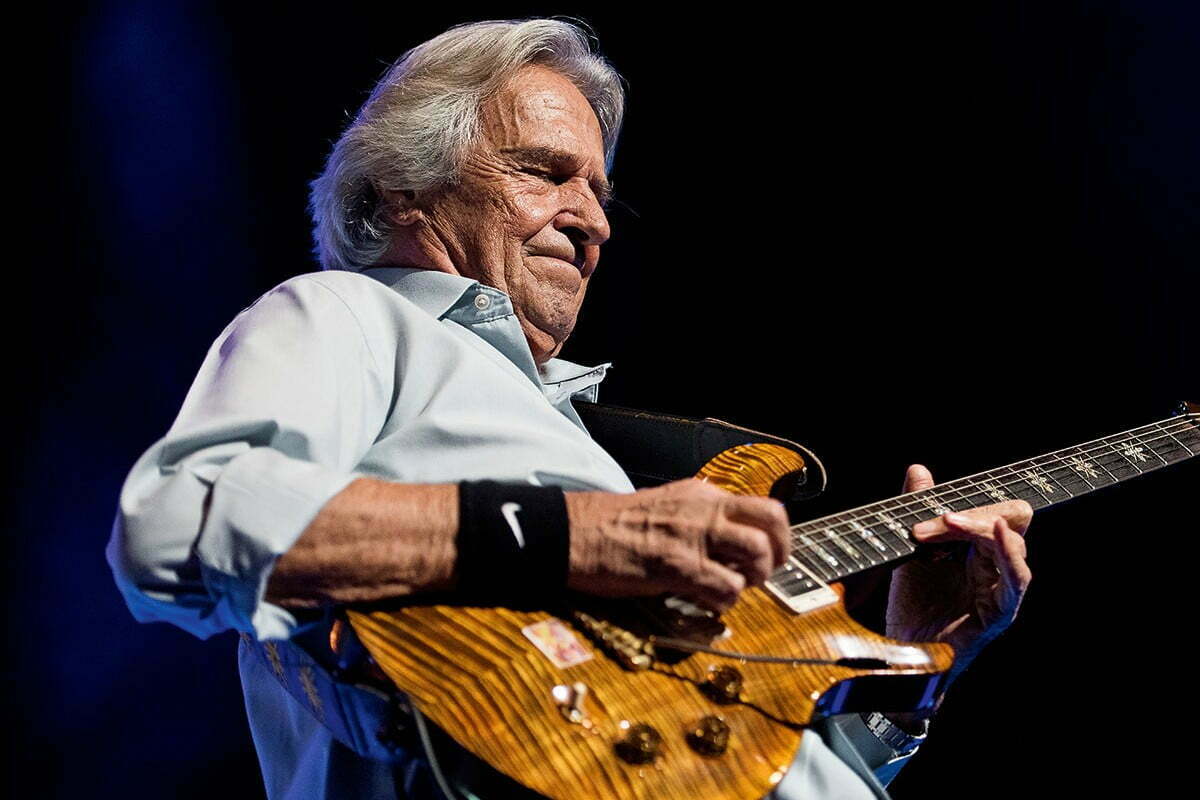 The English guitarist, bandleader, and composer John McLaughlin has been playing music since 1963. He changed the way of jazz fusion and a lot of genres, including electric blues, progressive rock, and ethno-jazz. Over the years, Jeff Beck was one of the names that he influenced in music.
McLaughlin was honored with a Grammy Award for Best Improvised Jazz Solo in 2018 for his solo on his classic song, Miles Beyond.
During his interview with Music Radar in May 2022, Jeff Beck recalled how his world changed when he first heard John McLaughlin. He also revealed why he fell in love with McLaughlin's style.
"Things took a funny turn in the early 70s," he admitted at first. "It all turned out well when I heard John McLaughlin, because his performance on the Miles Davis Jack Johnson album and with Mahavishnu Orchestra said, 'Here's where you can go'. And every musician I knew was raving about them. I thought, 'This is a little bit of me, this. I'll have some of that.' The mastery of the playing, it was unequalled."