Kerry King Admits Judas Priest Deserves To Be In Rock and Roll Hall of Fame: "They've Had A 50-Year Career, Longer Than Slayer Did"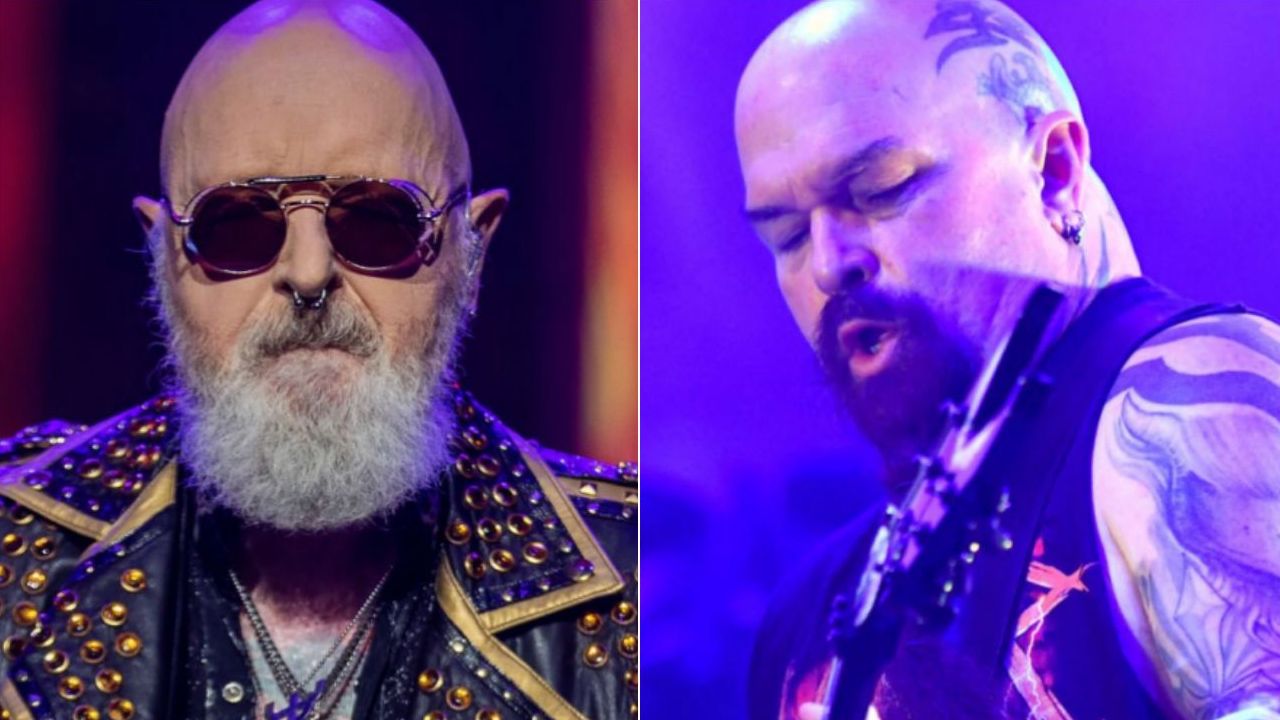 Slayer guitarist Kerry King had a brand new interview with Rolling Stone. In the interview, Kerry spoke about whether Judas Priest will be inducted into the Rock and Roll Hall of Fame and said that Priest deserves to be in the Rock and Roll Hall of Fame.
Grammy-winning band Slayer was formed in California in the early '80s. Considered one of thrash metal's big four bands, Slayer has been nominated for five Grammy Awards and won two of them. Having released twelve studio albums and two live albums, the band has sold over 20 million copies worldwide.
Judas Priest, which is currently on the agenda with its Rock and Roll Hall of Fame nomination, is seen as one of the biggest heavy metal bands. The Grammy-winning band has sold more than 50 million copies, with 18 studio albums released to date. They became internationally famous with British Steel released in the late 70s and Screaming for Vengeance in the early 80s.
Anyway, Judas Priest has been nominated twice for the Rock and Roll Hall of Fame to date but hasn't reached enough votes to be inducted in. Being on the nomination list this year, Judas Priest had been nominated for the Rock and Roll Hall of Fame in 2018 and 2020, separately.
On the other hand, Kerry King, who spoke about Judas Priest's candidacy in his new interview with Rolling Stone, said that Priest should be on that list. Explaining his reasons, Kerry King said Priest has been in the community longer than his band Slayer.
"Some years, you hear who got in the Rock Hall and you're like, 'Well, how did they get in above these other bands?' So it seems basically like a popularity contest rather than, 'Do they deserve to get in there?'
"Because Judas Priest deserve to be in there. They've had a 50-year career — longer than Slayer did, and we had a long-ass career — and they're still playing when they're all healthy.
"So they've got longevity on their side. They were a darling of MTV when MTV came out. And I probably couldn't count all the hits — or what the common person would call hits."
Kerry King Says 'I Would Vote For Judas Priest Without Question'
Stating that he would use the vote for Judas Priest without question if he had the right to vote, Kerry said that Black Sabbath and Judas Priest are pioneer bands for metal, and Slayer is also one of the bands influenced by them.
"If I were going to vote for the Rock And Roll Hall Of Fame, I would totally vote for them," Kerry continued. "Without question. First and foremost, there would be no metal without Black Sabbath. But once you get beyond that, there wouldn't be a lot of metal bands without Judas Priest. Us being one of them.
"The people who do vote are probably going to vote for the bigger bands. That says nothing for Priest's longevity and the things they've done. I don't know what else to say. If you're not a metal fan, you're never going to get it. If you are a metal fan, you're never going to forget it."
After the list was announced, former Judas Priest guitarist K.K. Downing had talked about his possible feelings about Judas Priest's receiving enough votes for the Rock and Roll Hall of Fame induction in 2022. According to him, it would be an emotional moment.
"You kind of blow hot and cold with it because when you think of the people that are still not in there but when you think of the people that are in there, it's a bit of a conflict for me," Downing said. "And it's all a bit weird.
"But there are certain awards that you can achieve in your lifetime, like a Grammy — I've got one; I've got three nominations for Grammys.
"And when all's said and done about that situation, it's still kind of nice to have something on the mantel piece you can look at and hopefully you can pass it on and say, 'K.K. was here.' It's kind of something to look at."
"These kind of accolades, I think it's better to have them than not to have them, I suppose, when you get later on in life, as I am.
"With the Rock And Roll Hall Of Fame, would I like to join the other people that are in there — great names? Yes. But if it came down to it, I'm just as happy to sit out here with the other great names that are not there also, if that makes sense.
"I think the big thing for me is, and I don't know how it works with the induction ceremony and all of that. That's another thing, because, obviously, there's gonna be people [being inducted] there that are not gonna be there, which is all a bit kind of strange.
"Obviously, with the great drummer of the age, Dave Holland, he's no longer with us; he's passed away. And he will be a part of it.
"So I suppose it's quite an emotional kind of experience, really. But I think that it's something that… I suppose it's a historical moment… I guess it's the big one, really. So we'll see what happens."