Hanoi Rocks's Andy McCoy Calls Mötley Crüe 'F*cking Ripoffs'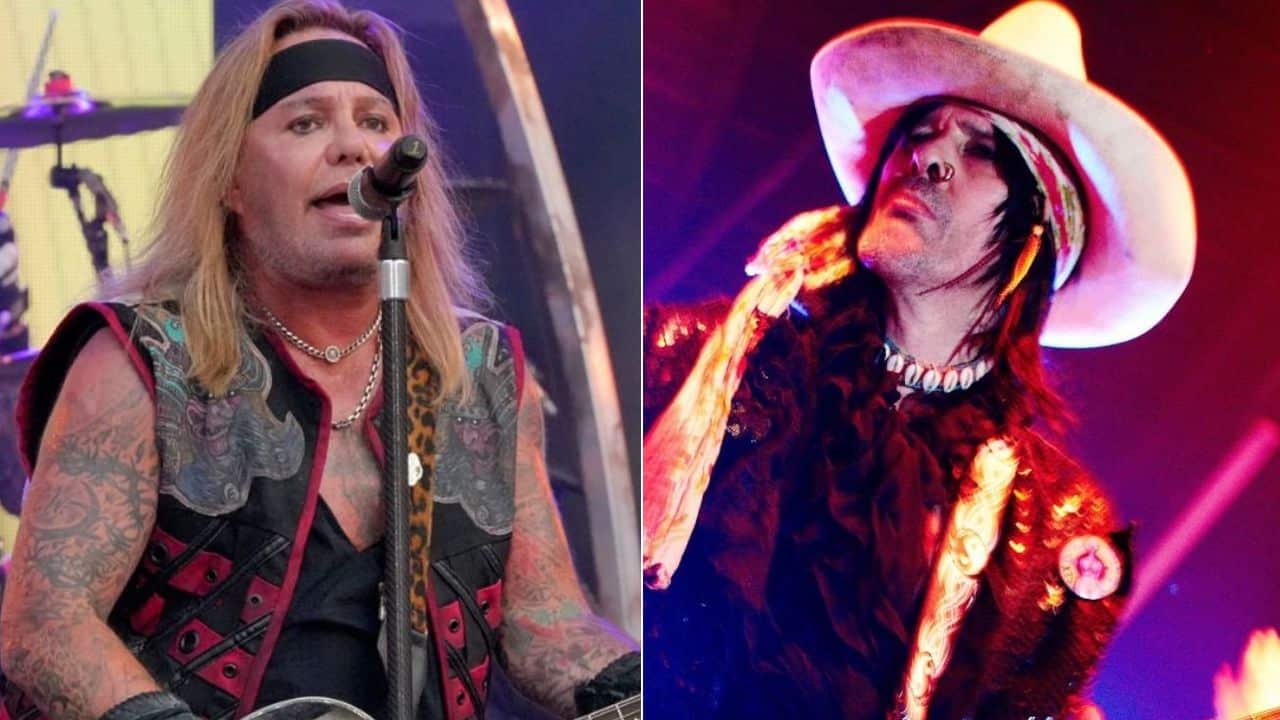 Hanoi Rocks guitarist Andy McCoy has blasted Mötley Crüe and called the band ripoffs after they decided to reunite, giving a goodbye to its fans.
Mötley Crüe is a heavy metal band officially formed in Los Angeles in 1981. Until its disbandment in 2015, the band brought 9 studio albums to its fans and toured all over the world. While the first of those albums were released in 1981, named Too Fast for Love, Mötley Crüe's latest and most recent album was released in 2008, named Saints of Los Angeles. Everything was fine until the band's final show on New Year's Eve in 2015.
After two-and-a-half years of inactivity, it was announced by the band's lead singer Vince Neil that the band had reunited and was creating something new stuff for fans. Although it surprised a lot of Mötley Crüe fans, their reunion then made numerous fans happy, getting along with four new songs on the soundtrack for the band's Netflix biopic, The Dirt.
Hanoi Rocks and Mötley Crüe were two-related things to each other. During Hanoi Rocks's very first US Tour in 1984, there was an unfortunate car crash caused by Vince Neil. After Sami Yaffa, Nicholas "Razzle" Dingley, Tommy Lee, and Andy McCoy partied at Vince's home, Razzle and Neil left home towards the later hours of the night to reach a local liquor store. In the end, intoxicated Vince Neil made a crash, and Razzle died.
However, in a new interview with Jason Green, Hanoi Rocks guitarist Andy McCoy talked about the Mötley Crüe reunion and the band's biopic The Dirt, saying that it lies and does not reveals the truth about the late Hanoi Rocks drummer Nicholas "Razzle" Dingley.
"The party in that movie [is] in some mansion," he says. "You know what really happened? We were in a two-bedroom apartment. It was five people there.
"When I saw that movie, or clips of it, I was, like, 'I don't wanna see the whole movie. This is bullshit again. Hollywood bullshit'… The movie is just pure lies and bollocks again. And I can't go for that kind of crap. I want the reality out."
Andy McCoy Mocks Mötley Crüe Over Their Reunion
Elsewhere in the interview, the guitarist mocked Mötley Crüe touching on their decision to reunite after three years of inactivity. He also claimed that Nikki Sixx told lies on he was beaten up by a drug dealer after overdosing in London.
"He's lying," he said about Nikki Sixx. "I used to play baseball as a kid. If I beat someone up with a baseball bat who's unconscious, you think he'd live? Hell no. Hell no, bro. He was not beaten. He was slapped around to be woken because he overdosed."
Referring to the Mötley Crüe reunion, McCoy mocked the band. He also repeated that Nikki Sixx lies.
"Their 25th goodbye tour or something," McCoy laughs. "Fucking ripoffs. I speak the truth, mate. I don't lie, like Nikki Sixx, through my fucking teeth."
Sami Yaffa's Memory On His Bandmate's Death In A Car Crash Caused By Mötley Crüe's Vince Neil
During an interview with Jason Green back in August 2021, Hanoi Rocks bassist Sami Yaffa recalled the time Nicholas "Razzle" Dingley died in a car crash caused by Vince Neil. He said that it was heavy to lose his bandmate Razzle.
"Vince came to pick up me and Razzle. We stayed at the Franklin Plaza Suites, or something like that, at LaBrea and Franklin. 'Cause Razzle and Vince were buddies, so he was going to pick up Razzle and show him around L.A. and all this stuff.
"And Razzle was, like, 'Sami, come along.' And he came with a tiny little sports car – it wasn't that car that ended up in an accident; it was another one; but [it was] a two-seater – and there was no room.
"And Razzle was just, like, 'Oh, fuck it, mate. Just hop on my fucking lap.' So it was three of us just cruising around L.A. And he showed us Santa Monica and Hollywood Boulevard and we drove all around L.A. And he was showing us places: 'There's The Troubadour' and 'There's the Rainbow' and 'There's Roxy' and 'There's the Whisky.'
"So we had a really nice afternoon with Vince," he continues. "And then he said, 'Let's just go back to my house and my wife will cook some lunch, or whatever, and some dinner, and we'll hang out.'
"And that's what we ended up doing – we ended up hanging out, having some beers and smoke a little spliff and have a good time and talk about things. And little by little, it just turned into more of a party.
"But it wasn't really like a crazy party; it was just a bunch of people showed up. Andy and Tommy came a little bit later and some of their friends. And we'd been kind of drinking beer all day.
"And I just said that I'm gonna take a nap. They actually asked me to go with them to go and pick up some more beer. And I said, 'I'm gonna take a nap.'
"And when I woke up, Mick Mars was just kind of shaking me awake. And I wondered where everybody else was. And he said that there's been an accident. And we went to the hospital and I found out that my bro was gone. It was very heavy."