Halestorm's Lzzy Hale: "No Rock And Roll, No Life"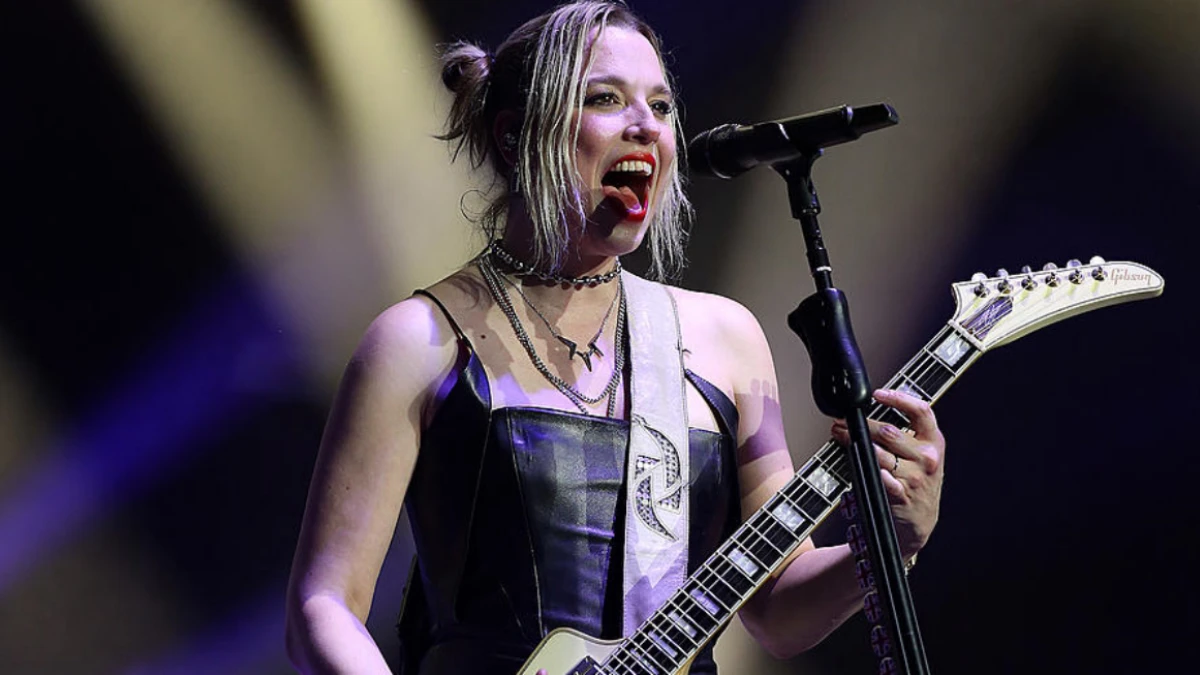 In a new appearance on Rock City, Halestorm frontwoman Lzzy Hale reflected on being a rocker since her childhood, describing the rock genre as a lifestyle.
Lzzy Hale has been the lead guitarist of her co-founded rock band Halestorm since 1997. With the band, Lzzy Hale has brought five studio albums in total, with 2022-released Back from the Dead marking their latest work. The singer is known for her fierce and confident attitude, both on and offstage. She has been a vocal advocate for women in the music industry and has spoken out about the need for more representation and equal opportunities.
Earlier last month, Halestorm played two shows in Japan. On February 7, the band played at Zepp DiverCity Tokyo in Koto City, Japan. Two days after, on February 9, the band rocked at BIGCAT in Osaka, Japan. They played their hit songs, Back From The Dead, Raise Your Hands, Lovebites (So Do I), and more.
However, Lzzy Hale recently discussed what being a rockstar is like. She first defended the attitude that there would be no life without rock and roll music. The lead vocalist then mentioned one of the most beautiful things of the genre, saying they don't need to follow the trend.
"It's true! No rock and roll, no life," Lzzy says (as transcribed by MetalCastle.net). "That needs to be a t-shirt. Absolutely. I agree.
"That's one of the most wonderful things about this genre – of rock and roll: it is not just passing entertainment. We are not in it to follow a trend. We're not trying to do anything or be anything that we're not. We're not always cool at the 'cool kids' table, but we're always here. It never goes away, and it is a lifestyle. [It is] part of us."
The singer then recalled how she thought when she was younger. According to her, rock music is a part of her life.
"I think about that; when we were younger, it wasn't necessarily popular to love the kind of music that we love," she continues. "But we did it because it's a part of us. So, I'm sure it would have been a lot easier if we just went along with the crowd all the time."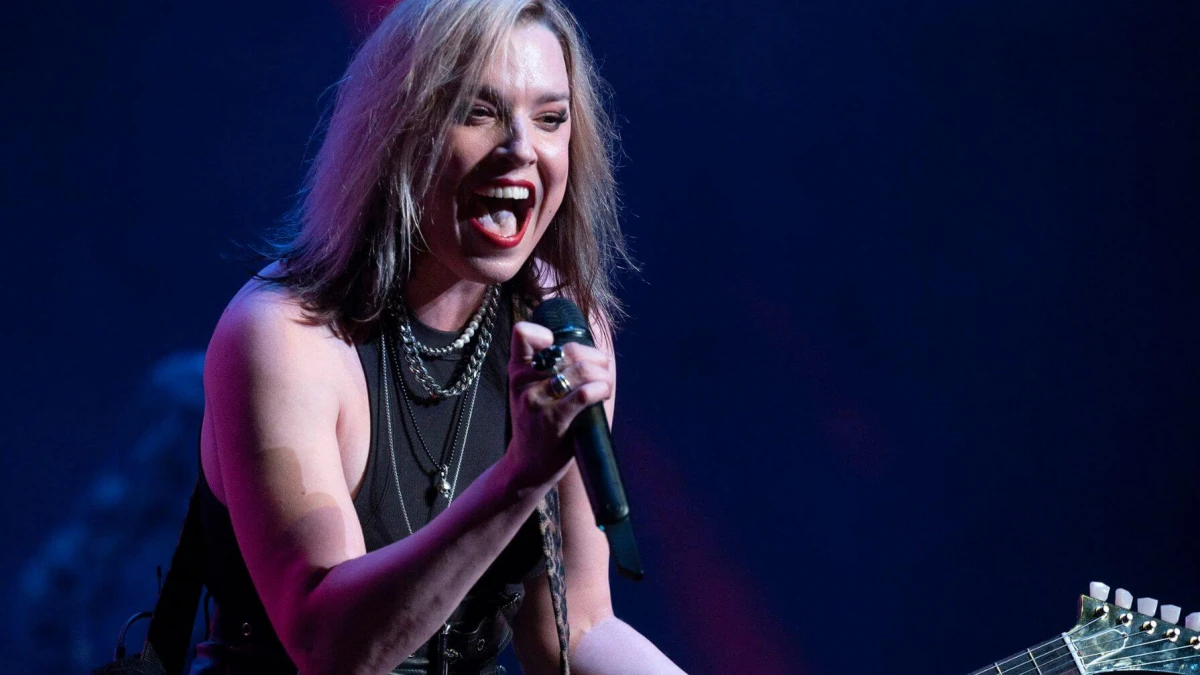 Elsewhere in the interview, Lzzy Hale also mentioned the latest album's effect on fans and their career. She said they had a great relationship with their fans.
"One of the most beautiful things that happened shortly after the album was released is that, almost immediately, we had these kids that would come to the shows with the lyrics tattoed on their arms and have made it a part of their life," Lzzy comments. "And we have a wonderful relationship with our fans."
She added: "So, even before the album was released, I was kind of hinting at certain things and giving our fans little easter eggs to hold on to. But yeah, I think that part of my mission statement is that if I put myself out there, there are so many people that would not feel like they're alone. And then vice versa because then they tell me their stories, like, 'Oh, I thought the same way.'"
In July 2022, Lzzy Hale admitted she always tried to put her positivity on someone who listens to her while speaking about being a role model for young artists.
"I think what was really important to me – I remember thinking about this before anybody really picked up on the fact that we exist," Lzzy said.
"But I remember kind of saying this in the back of my mind that if anybody starting listening for better or worse – because believe me, I'm not a doctor, I'm not a therapist, I'm not a superhero – I'm just in a rock band. But, if anybody ever started listening to what I have to say that I would put that positivity out there and try to make sure that it's always from a place of joy, a place of encouragement. Because life just sucks as it is, man. I mean, life is crazy."
Halestorm has been preparing to hit the road at the Rock im Park 2023 festival. The band will play at the first day of the festival, on June 2, 2023.