Ex-Iron Maiden Singer Says That Senjutsu May Not Be Good On The First Listen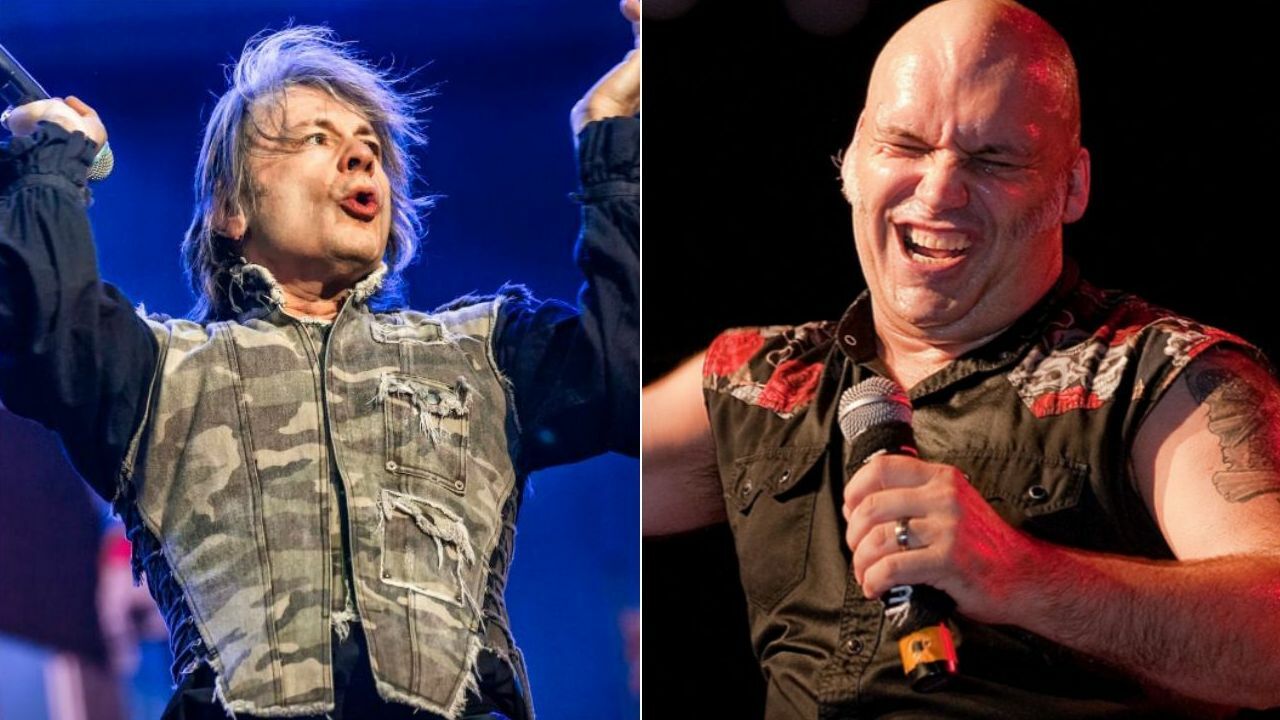 Former Iron Maiden singer Blaze Bayley has just appeared to talk about Maiden's latest album Senjutsu and said that he liked the album, even though he said that it's not something that gives itself easily on the first time through.
Blaze Bayley was a member of the Iron Maiden from 1994 to 1999. He recorded two studio albums with the band throughout his career. In 1998, he performed on the band's tenth studio effort, The Factor X. Later, he recorded their eleventh studio effort, Virtual XI.
On the other hand, Iron Maiden is a heavy metal band formed in 1975 in East London. During its ongoing career, Iron Maiden released 17 studio albums, 7 compilation albums, 20 video albums, 4 EPs, 13 live albums, 5 box sets, and many more.
Recently, the band's former singer Blaze Bayley was guested on Metal Musikast. During the interview, the singer shared his honest opinion on Iron Maiden's Senjutsu and revealed the songs that he liked.
"I've only listened to it a couple of times; I just haven't had much time to," Bayley says. "But I've liked I've heard.
"I like 'Death Of The Celts' and 'Hell And High Water', I think is the other one, and the single ['The Writing On The Wall'] as well.
"So, yeah, there's some great music on there."
Bayley Adds Iron Maiden Made A Deep Album
In the continuation of his words, Blaze Bayley admitted that it was a deep album. Saying that it's an album that doesn't be liked on the first listen, Bayley added that it was a great album.
"I think it's a deep album, and it's not something that gives itself easily on the first time through," he continues. "I think you've gotta give it a chance; there's a lot going on, and there's a lot of mood changing with the chords that they've done and the instrumentals. So it's an album that I feel you have to go, what is the story?
"And then when the instrumental part comes, it's just like an orchestral piece. What are they talking about now? What does this music make me feel? Why has it gone into this dark place?
"So I don't think it gives itself up easily, but I think it's a good album. And the things that I've heard so far I really like."
Back in this late October, ex-singer Bayley had remembered Iron Maiden founder Steve Harris' harsh words through him. At the time, he had recalled his audition for Iron Maiden.
"I felt I did OK at the audition, and then there was a second audition where they record your voice to see how you're going to be in the studio, which is very, very sensible," Bayley adds.
"I said to Steve Harris at the time, 'Will I be able to get a tape of this, me singing with the backing track of the band?'
"And he said, 'Well if you don't get it, we'll send you a tape of the bloke that did,', which I thought was very harsh.
"A few weeks later, out of the blue, I got a phone call, 'You're in, come to a meeting.' And that was it.
"And it was just a rollercoaster. So intense. And one of the things that Steve said to me was, 'There is no music written for the next album. I don't care who writes the songs as long as they're great songs. If they're great, they're going on the album.'
"And it was incredible, really. There I was, a new guy in the band, able to use my creativity with the experience that I had, and the vast experience that Steve Harris and the rest of the guys had, to create some great songs that I think have stood the test of time."