Lzzy Hale Speaks On Being A Role Model For Young Artists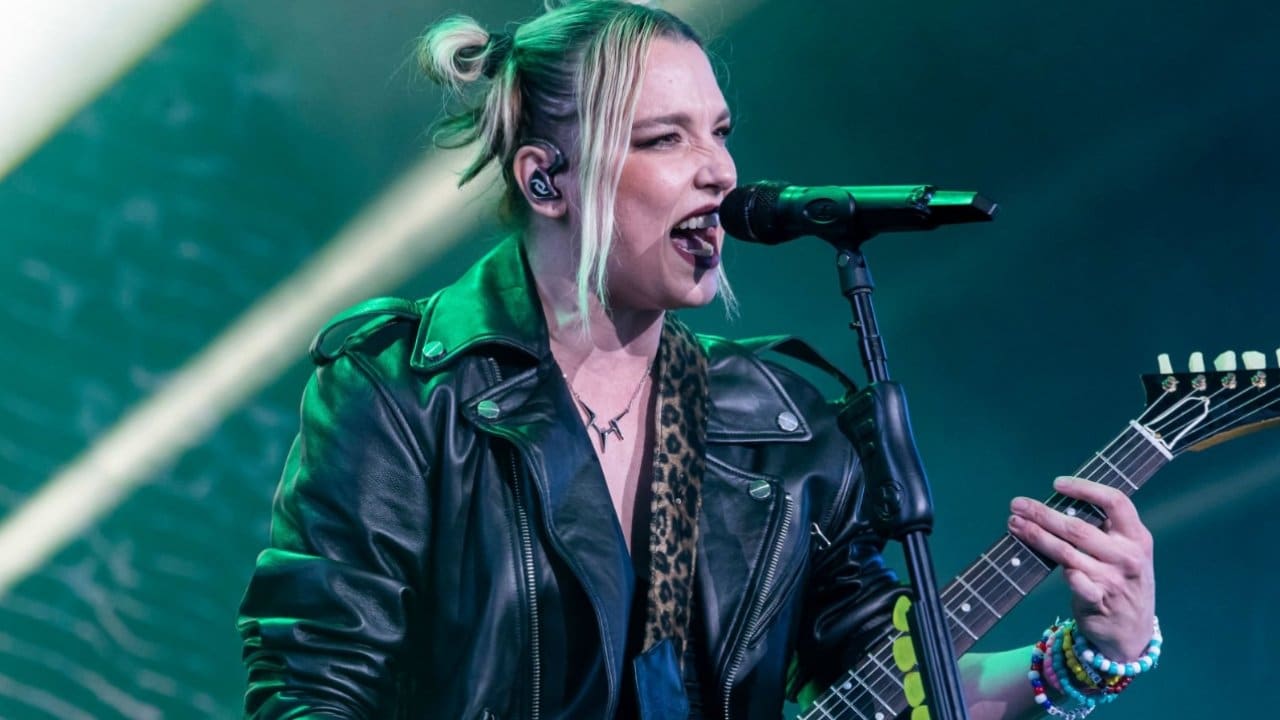 In a new interview with 95.5 KLOS, Halestorm frontwoman Lzzy Hale talked about being a role model in the rock community for young artists. She also mentioned and thanked his band Halestorm's "freaky" fans.
Lzzy Hale has been the lead vocalist and guitarist of her co-founded rock band Halestorm since 1997. Contributing to the band's entire catalog, Lzzy Hale has been continuing to create new stuff for fans. As she was influenced by a lot of huge artists, such as Nancy Wilson, Ronnie James Dio, Pat Benatar, and Joan Jett, Lzzy Hale has influenced numerous artists as well.
In addition to her musical career, Lzzy Hale has always been a supportive artist to every person she could touch. Using her Twitter account to keep in touch with people, she always replies to their questions, tweets, and problems to help them, as she once sent an encouraging letter through her social media.
Recently, she was asked about being a role model for young people. When the interviewer asked, "How you've been able to present yourself and become this powerful incredible frontwoman? When you realized how many young people out there were looking to what you had to say for direction?," Lzzy said she has tried to put her positivity on people who listen to her.
"I think what was really important to me – I remember thinking about this before anybody really picked up on the fact that we exist," Lzzy said (as transcribed by MetalCastle.net).
"But I remember kind of saying this in the back of my mind that if anybody starting listening for better or worse because believe me I'm not a doctor, I'm not a therapist, I'm not a superhero… I'm just in a rock band. But, if anybody ever started listening to what I have to say that I would put that positivity out there and try to make sure that it's always from a place of joy, a place of encouragement. Because life just sucks as it is, man. I mean, life is crazy."
Lzzy Hale Thanked Halestorm Fans For Their Togetherness
After all, Lzzy Hale showed off her gratitude to Halestorm fans, saying they help each other with everything. Just as everyone has their own struggles on different issues, fans want to get in touch with each other when someone needs support. She also said she doesn't think she is a role model.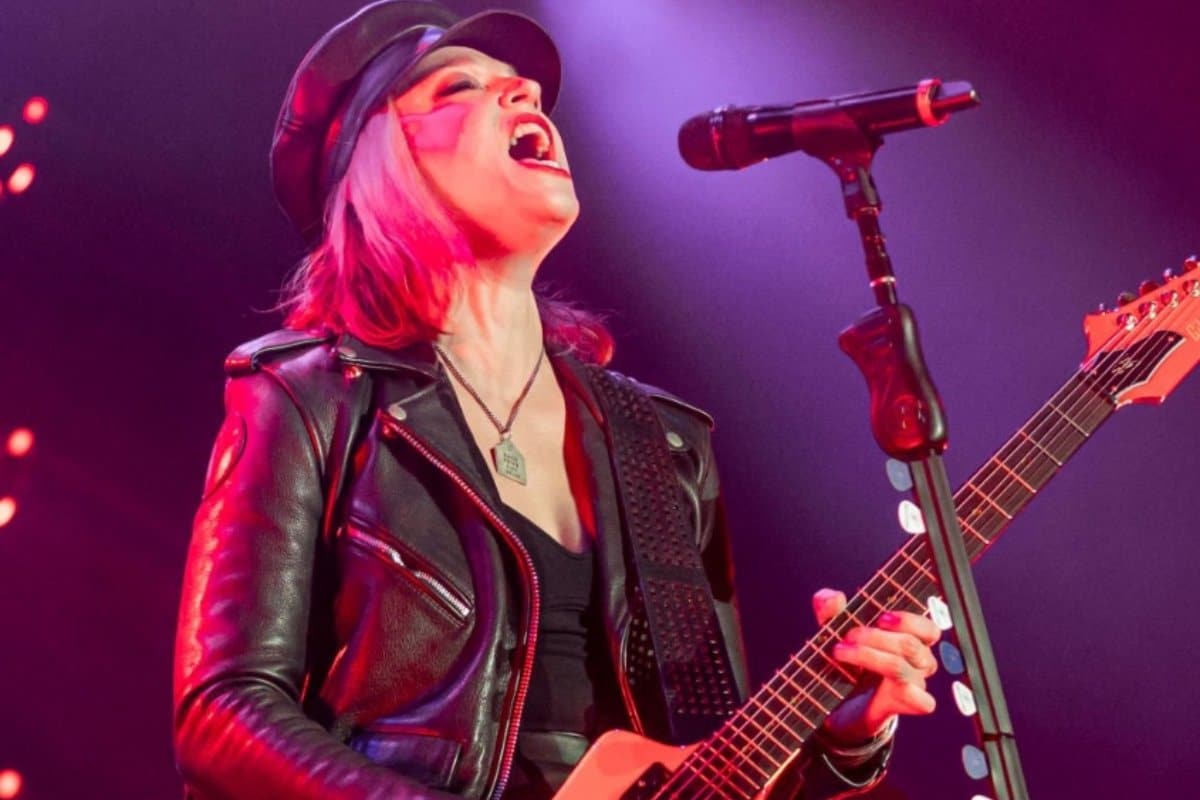 "There is a lot of people that are struggling, and there's a lot of hate for hate sake on the internet, you know, keyboards warriors trying to bring strangers, complete strangers down," Hale continues. "And, there's enough of that in the world that I don't want to add to it.
"Thank you for those kind words because I don't think I really set out to be a role model, but now that I'm kind of host of the party.
"It's wonderful to see all of that kind of trickle-down, and there's such a wonderful community all of our Halestorm fans. They call themselves the freak family. And I can go in there at any point in time, you know, in any one of my feeds. There'll be somebody that's, 'Hey, I just had a really tough night,' and then, everybody will just pounce and jump in and be like, 'Hey DM me – hey call me.' And, 'Don't worry, we're here for you. So, it's just wonderful to see."
This was not the first time Lzzy Hale called Halestorm fans family. Back in June 2021, when a fan send her a couple of words, saying, "What can us fans do to give back to you the same joy you give us? We are in your debt for all you do!", Lzzy called them a family.
"You are too sweet," she replied. "You guys already do so much for me, you are my family, my joy, my inspiration. Come out to a show, buy an album if u want. But you are already a part of this journey with me."
You are too sweet. You guys already do so much for me, you are my family, my joy, my inspiration. Come out to a show, buy an album if u want. But you are already a part of this journey with me.

— Lzzy Hale (@LZZYHALE) June 11, 2021