Halestorm's Lzzy Hale Encourages Fans Sharing A Stunning Pose: "We Are The Sum Of All Our Pieces"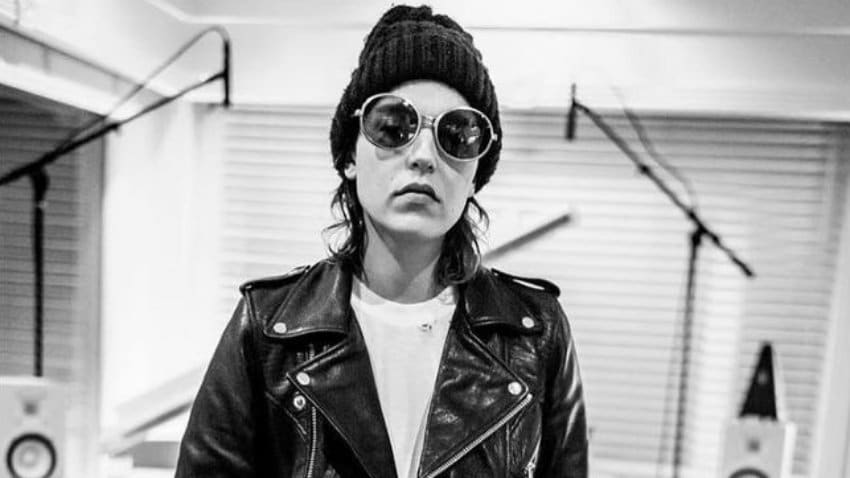 In these days that people lost their hopes about the future due to the coronavirus plague, Halestorm frontwoman/guitarist Lzzy Hale is one of those who use social media to make awareness. Lzzy Hale, who attracted attention with her numerous activities on social media throughout the pandemic, this time appeared for her fans in a stunning pose and encouraged them about the future.
In the photo taken by Joe Storm, Lzzy Hale was sitting on the couch. She wore a super-mini red dress and posed on her left side. Her makeup looked as perfect as her pose. Also, it didn't go unnoticed that she wasn't wearing anything under the dress.
When Lzzy Hale shared her feelings about the future, she stated that people are the author of their own life. According to her, humans should pursue just after their happiness.
"You are the author of your story," Lzzy Hale said. "Own your weird, your truth, your good and bad. We are the sum of all our pieces. Pursue your happiness, spread love, lift each other up…and Rock on. Photo by @thejoestorm."
Under the post, people thanked her for her good words and for reminding those beautiful vibes. While actress Lena Hall says, "Werk! You look like a goddess," a fan named Charmaine added, "I couldn't agree more Mz Lzzy, Sending my love to all of you always. Xo."
You can find her photo below. Click here to reach her social media post.