Slipknot's Corey Taylor Pays Tribute To Joey Jordison: "It Hit Us All Really Hard"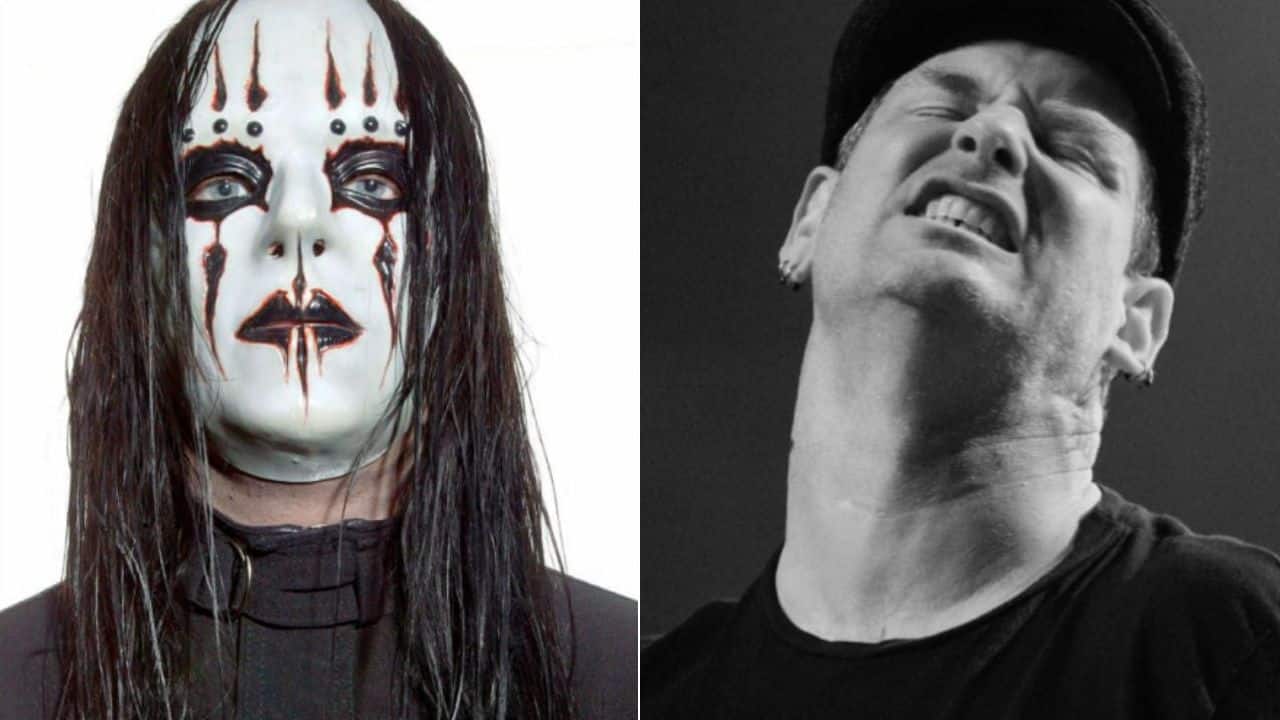 Slipknot frontman Corey Taylor conducted Q&A at Mad Monster Party last month. He answered questions at a 3-day fan meeting at the Embassy Suites in Concord, North Carolina. One of those questions was how the legendary singer reacted to the passing of Joey Jordison, who passed away last July.
Joey Jordison was already a part of the band when Corey Taylor joined Slipknot, as he was one of the founding members. In addition to Slipknot, Corey is also one of the founding members of Stone Sour, although he rose to fame after joining Slipknot. Corey, who made many successful albums with Slipknot and Stone Sour, released his first solo album in 2020. Released on October 2, CMFT consisted of 13 tracks and over 47-min listening time.
Joey Jordison, known as #1 by his number in the band, was one of the founding members of Slipknot. Joey, who took part in four studio albums with the group, had also produced the live album 9.0: Live. Joey, who stated that he left the group with a statement on December 13, 2013, never explained the reason for his parting ways.
Last year, on July 26, his family had announced that Joey Jordison passed away in his sleep. His family did not provide any information about the cause of death in their statement.
Anyway, back to Q&A, Corey Taylor was asked how he has dealt with the loss of his longtime bandmate. Saying that it was tough for him, Corey added that he made a phone call with his bandmate Clown when he heard Jordison passed away because they were close friends.
"That's a tough one," Corey says. "It hit me hard, even though I hadn't seen him or talked to him in a very long time. And I won't get into certain things, but I will say that it hit us all really hard."
"The first person that I called was Clown to make sure he was okay. Because those guys… I can remember going down and seeing them both at the gas station that Joey worked at — like, way back in the day.
"And he would work the overnights. When I wasn't working at the porn shop, I would go down. And they were always scheming; they would always sit together scheming. It's, like, 'I've got this fucking idea. All right? We're gonna set our faces on fire.' And I was, like, 'No. You're really not gonna do that."
Corey Taylor Adds Joey Jordison Will Always Be A Part Of Slipknot
Talking about Joey as one of the most talented people he's ever seen in his life, Corey mentioned how deeply Joey's death had hurt him. Saying that Joey will always be a part of the Slipknot family, Corey added that Jordison's passing devastated him.
"All that history and all the memories came back then," Corey continues. "And his health was obviously part of that. And it was sad because this man was probably one of the most gifted people I've ever seen in my life… It was far, far too soon.
"And it broke my heart. Regardless of what had gone down between us, it broke my heart. It was a hard… It's still hard to think about. I think about it now and it doesn't seem real.
"So it hit us just as hard. It's one of the reasons why we pay homage to him and Paul at the end of show — to make sure that people realize that even though he was gone, he's still part of the family, and he always will be."
After Joey Jordison died, Slipknot had paid its tribute to him in an emotional way. They updated its social channels with an 8-minute-and-30-seconds video that includes the crazy moments of Joey Jordison.
Joey Jordison: 1975 – 2021 pic.twitter.com/EUs7cimYD4

— Slipknot (@slipknot) July 30, 2021
"Our hearts go out to Joey's family and loved ones at this time of tremendous loss," Slipknot captioned.
"Joey Jordison's art, talent, and spirit could not be contained or be held back. Joey's impact on Slipknot, on our lives, and on the music that he loved, is incalculable. Without him there would be no us.
"We mourn his loss with the entire Slipknot family. We love you, Joey."
— Slipknot (@slipknot) July 30, 2021