Guns N' Roses' Slash Make Fans Laugh With An Epic KISS Meme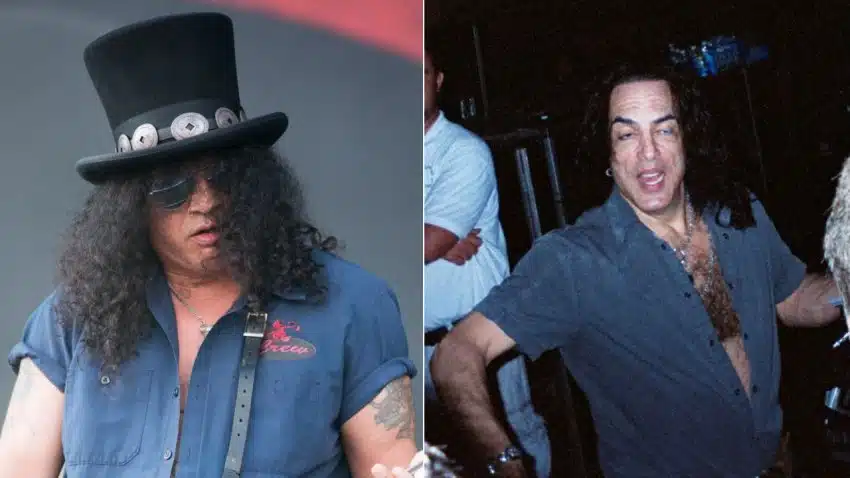 Guns N' Roses guitarist Slash, who has been updating his official Instagram account with weird photos and videos, has recently updated his official account once again and make fans laugh with an epic KISS meme.
Slash, known for his golden career with Guns N' Roses, is one of those musicians who use social media actively. Recently, the talented guitarist has shared a new photo with his followers and communicated with them by using a KISS photo.
In the photo, there was a man who went to fortune-telling. When a man asked about his future, the fortune-telling man told him that he sees a small apartment, adding, "I see you… alone… and a lot of KISS stuff. Jesus, that's a lot of KISS stuff."
In the comments, fans discussed the KISS meme. More than that, a fan stated that the meme is about Sebastian Bach, writing, "This is actually about Sebastian Bach KWKXNENXNDNXND."
You can find the photo shared by Slash below. Click here for the original post.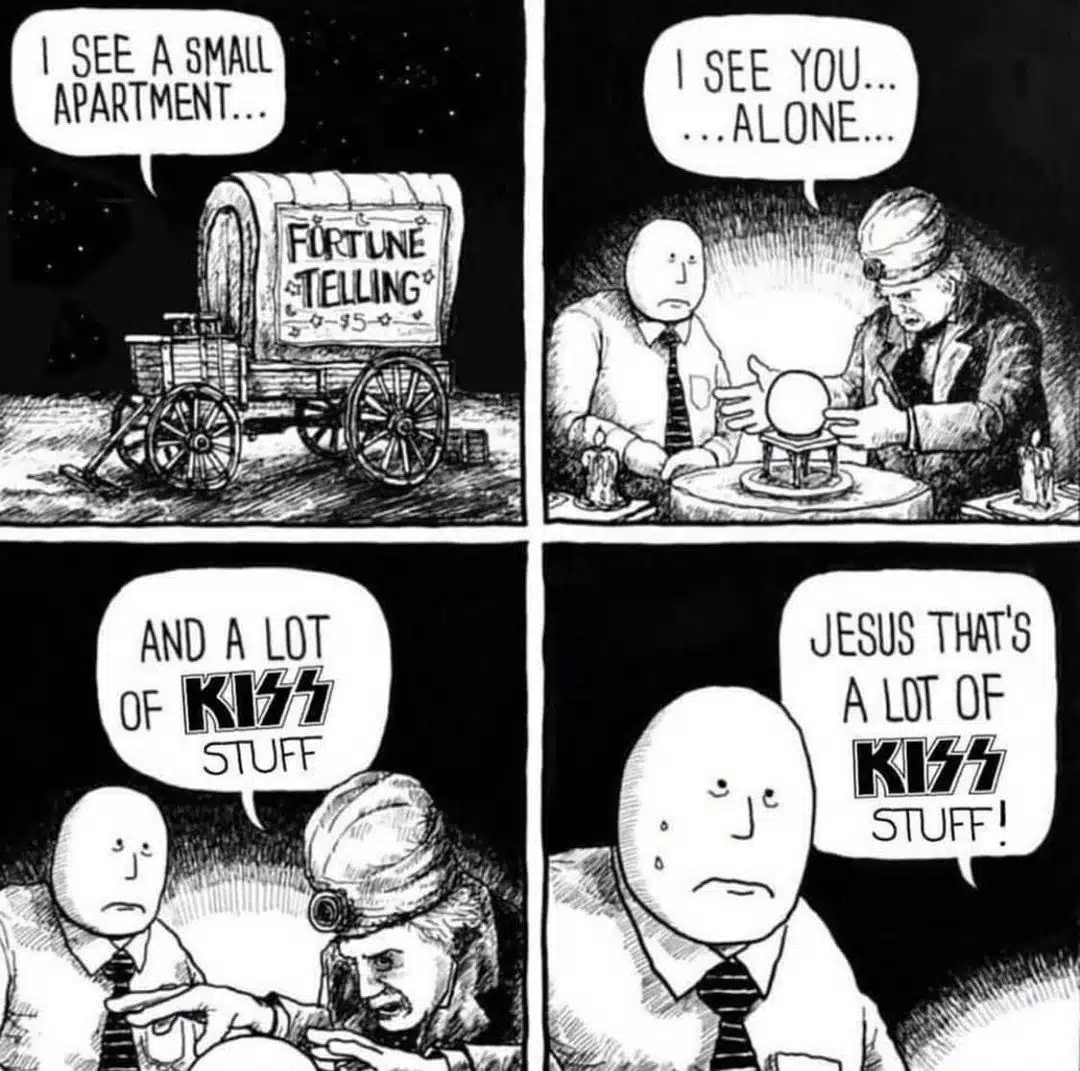 Slash has also recently updated his official Instagram account to celebrate Valentine's Day and posted an emotional photo with his girlfriend, Meegan Hodges.
On February 14, most musicians and artists updated their official social media feeds to show and prove their love for their life partners. Slash was one of those who send a photo with his girlfriend and show his romantic side.
In the photo, Slash and his girlfriend Meegan Hodges were in the car and traveling somewhere. Meanwhile, Meegan took a photo of them. As always, Slash with his iconic sunglasses.
"Happy Valentine's Day @meeganhodges! iiii]; )'," Slash captioned. He also added a bear, heart and ice cream emoji at the end of his caption.
Also, just before his social media post, Slash has talked about the rock icon Eddie Van Halen. When the interviewer asked, "How did Eddie Van Halen's passing affect you?", Slash said:
"That was a huge… blow. I actually met Eddie back in 1988.
"He came up to me at a Stevie Ray Vaughan concert and gave me a compliment on one of my guitar solos, which always sticks with me as one of the nicest, most selfless things any fellow guitar player ever did."
"We were sort of friends ever since then. On top of the fact he's a monster musician, he was just a really good guy, a really sweet guy."
"I knew he was in the hospital, but I didn't know to what extent. I had a vague feeling of what was going on and was just sort of keeping in touch with him, but then around June or something, I stopped hearing from him."
"I was in Chicago and got a text and I was just completely shocked. It was just really sad and tragic and indelible news."