Guns N' Roses' Slash Recalls How He Met With Eddie Van Halen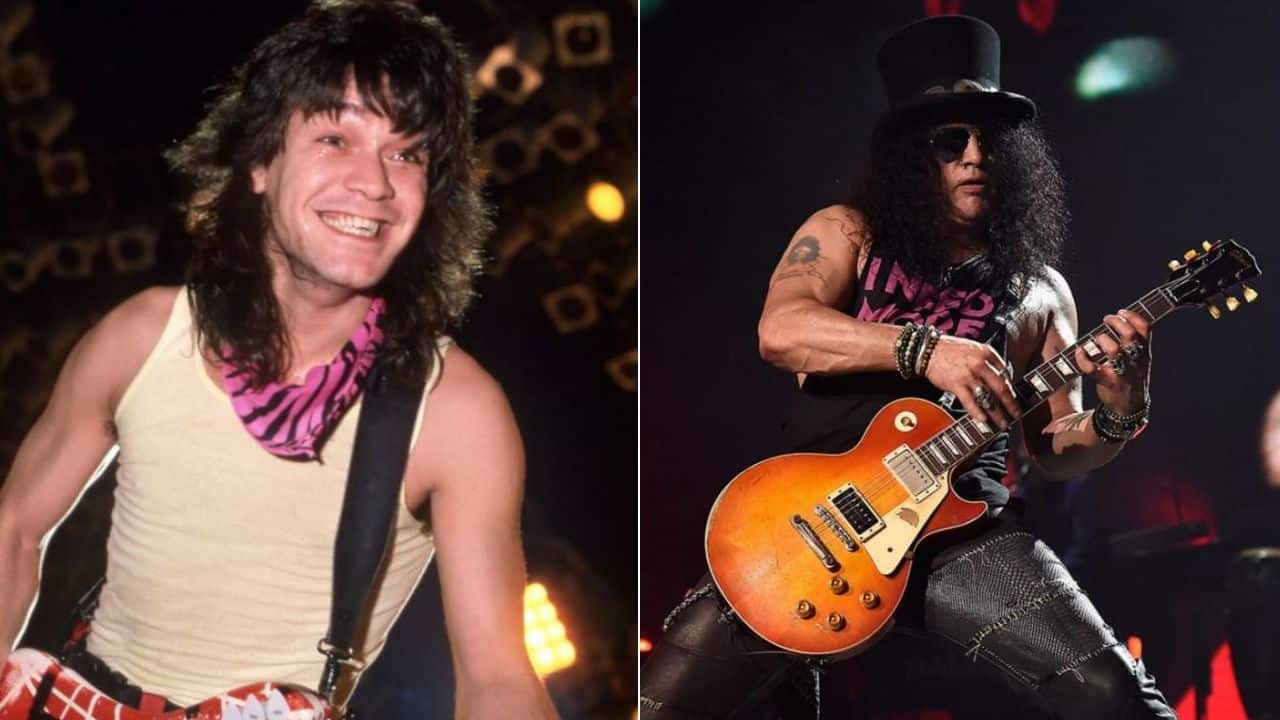 Slash, known as the guitarist of the world-class rock band GN'R and acceptable as one of the renowned guitarists of all time, has opened up about Van Halen legend Eddie Van Halen and remembered how Eddie Van Halen reacted to his guitar solo.
As reported on October 6, Eddie Van Halen has passed away due to the long struggle against cancer. Following the music giant's passing, people opened up about Eddie Van Halen and started to reveal the rarely known stories.
In a recent interview with Cleveland.com, Slash was one of those who commented on Eddie Van Halen and mourned him. He remembered their first meeting and how Eddie Van Halen's passing affected him. Slash also recalled what Eddie Van Halen told him about his guitar solo.
When the interviewer asked, "How did Eddie Van Halen's passing affect you?", Slash said:
"That was a huge… blow. I actually met Eddie back in 1988.
"He came up to me at a Stevie Ray Vaughan concert and gave me a compliment on one of my guitar solos, which always sticks with me as one of the nicest, most selfless things any fellow guitar player ever did.
"We were sort of friends ever since then. On top of the fact he's a monster musician, he was just a really good guy, a really sweet guy."
Slash said his words that he has been in touch with Eddie Van Halen towards the end, adding, I knew he was in the hospital, but I didn't know to what extent. "I had a vague feeling of what was going on and was just sort of keeping in touch with him, but then around June or something, I stopped hearing from him."
The 55-year-old guitarist concluded by remembering Eddie Van Halen's passing news. "I was in Chicago and got a text and I was just completely shocked. It was just really sad and tragic and indelible news."