Guitarist Reveals Important Judas Priest Album That Influenced Megadeth And Pantera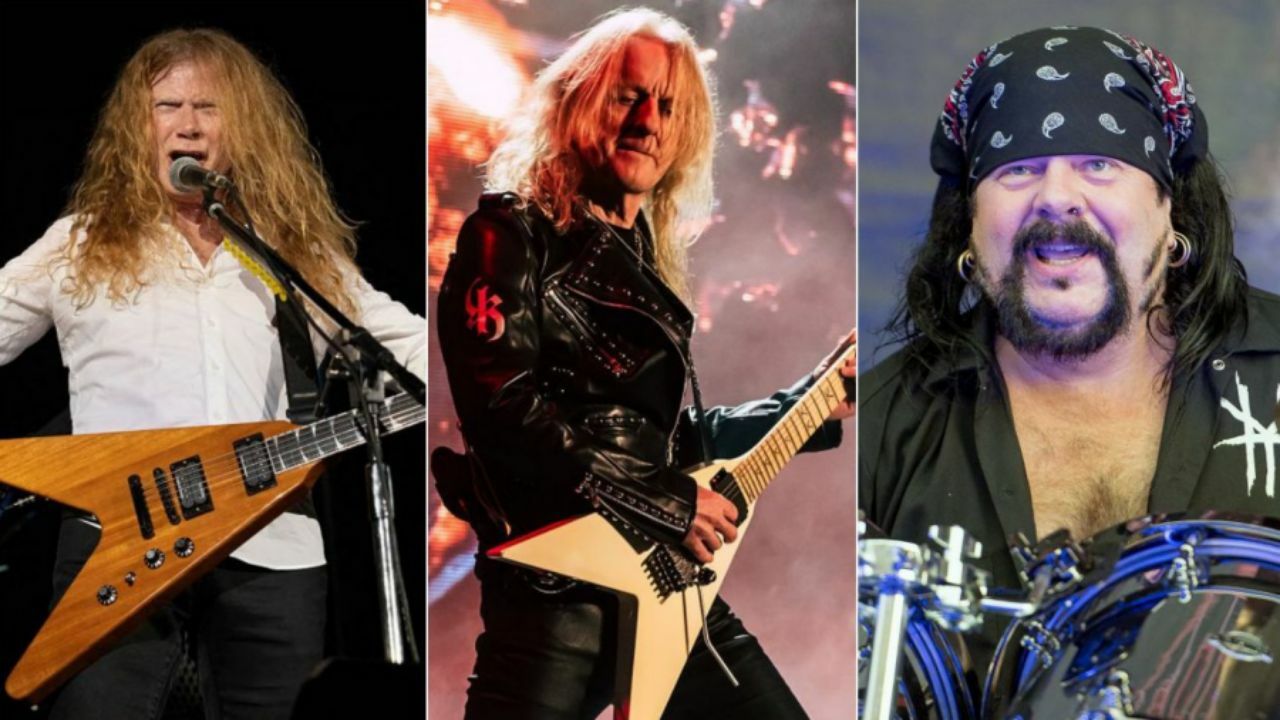 Former Judas Priest guitarist K.K. Downing was asked by Louder Sound that what was his six favorite songs from his old band, Judas Priest. When he answered, he revealed that the twelfth Judas Priest album, Painkiller, influenced bands such as Megadeth and Pantera.
K.K. Downing is known for his guitar tenure with the heavy metal band Judas Priest from 1970 to 2011. After he departed from the band, K.K. Downing formed KK's Priest with the former Judas Priest singer Tim "Ripper" Owens in 2019. During his Priest career, the band had released sixteen studio albums with the band.
On the other hand, Painkiller was the twelfth studio album of the Judas Priest. The album was released in September 1990 and consisted of 10 songs without bonus tracks. The album was certified Gold by MC, RIAJ, and RIAA.
Recently, during his recent appearance on Louder Sound, the former guitarist discussed the album and its impact on heavy metal music. Saying that it was one of the important albums of them, Downing added that Painkiller influenced bands such as Megadeth and Pantera.
"This was an important album," Downing says. "Even now, when I listen to that album, I'm thinking, 'How the hell did we put that album together?' Because from front to back it has this great continuity.
"It was probably a massive turning point in metal when Priest did that album, because the 80s was behind us, and it was all about the future.
"In the 90s, even though Rob left the band after that album, the bands that came through – whether it was Pantera or Megadeth or whoever – probably heard the album and got on board with it, thinking they either had to improve on it or get heavier.
"So I think it was a very important album in the genre of metal."
Downing Adds 'Turbo' Was Big Thing In Judas Priest
Elsewhere in the interview, K.K. Downing has also discussed their tenth studio album Turbo's importance for the band and said that it was a big thing in Judas Priest. He also claimed that Turbo would come to fans' minds when they think of Judas Priest.
"A lot of people are going to disagree with this, but 'Turbo Lover' was big thing in our lives," Downing continues. "We went out in a lot of countries in the world, the song was played all over the radio, and the album [Turbo] was very successful.
"Even now think a lot of people are finding that album and really enjoying it, and I think a lot of people, when they think of Judas Priest, will think of Turbo Lover.
"Don't ask me why, that's just what I'm thinking!"
Back in late August 2021, K.K. Downing had said about Judas Priest that the band looks unfamiliar to him these days. According to him, it's weird that people he's never met before are performing his songs.
"And now the band [Judas Priest], to me, looks… it's unfamiliar to me," Downing admits. "I see guys I've never met are being a Priest and performing and playing my songs.
"So if they can be a Priest, why can't I still be a Priest? And I think that's important to me, to retain, as I've said, some of my legacy and my history and my past.
"We take this, our music, through life, and all the fans listening, they know what I mean by that, and we can't just dump it on the road and start with something else, and I can't do that as well, so it is K.K.'s Priest pushing forward."