Slayer's Gary Holt Talks About Kirk Hammett's Affects On His Musical Life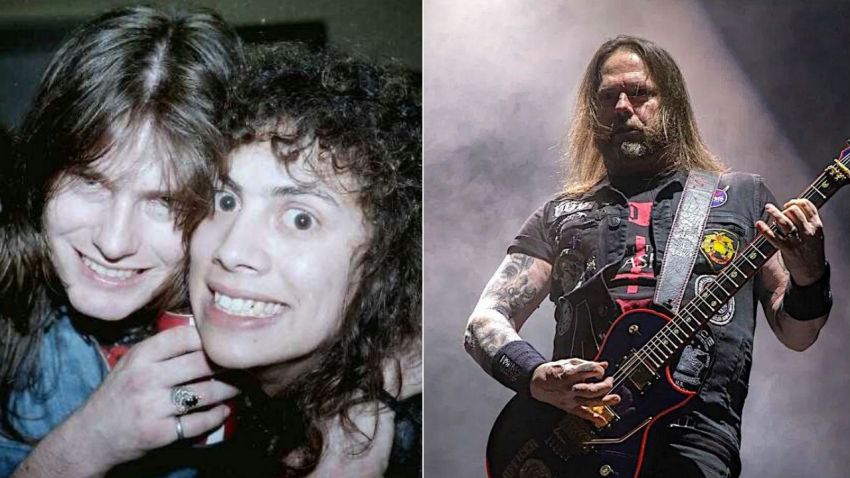 Former Slayer guitarist and current Exodus founder/bandleader Gary Holt mentioned the days that Kirk Hammett was in Exodus just before heavy metal band Metallica and recalled his affects on his musical life.
According to Gary Holt, Kirk Hammett showed him the building blocks of the guitar playing. He also said that he wouldn't be here if Kirk Hammett was not in his life.
When 'Alive & Streaming' asked, "Kirk taught you a little bit of guitar, showed you your first chord or something, right?", Gary Holt said:
"He showed me my first lick and the basics, the building blocks; he showed me my first chords and taught me how to play some songs and stuff.
"I wouldn't be doing this today if it weren't for Kirk. We hit it off and became fast friends, and like, 'Let me show you some guitar,' and six months later I was in the band; in a year, I was playing really good solos.
"They rehearsed in my garage, and then they moved to their friend's house – I was still part of the road crew, we moved 2×12 combos and drank beer and pillaged and wrecked shi.
"And at rehearsal one day, he hands me his guitar, 'Here, play something', we played 'Grinder,' Judas Priest, and then they asked me to join. I said, 'Fuck yeah!' Changed my life forever, that song is dear to my heart, always will be."